MSM gets new office bearers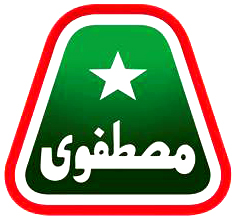 Tanvir Ahmad Khan, deputy Secretary General (Forums) of MQI, has issued a notification of new responsibilities of Musafvi Students Movement. Accordingly, Rana Tajjmal Hussain, Sardar Owais, Asim Inqilabi, Ahmad Hassan, Imad-us-Salam, and Usman Mukhtar have been appointed as Secretary General, deputy Secretary General, Secretary Information, Secretary Coordination, and deputy Secretary Information respectively.
The newly appointed office holders have expressed their resolve to work hard day in and day out to promote Dr Tahir-ul-Qadri's vision of peace. Senior PAT leaders Khurram Nawaz Gandpaur, Saeed Rajput and Ahmad Nawaz Anjum have congratulated the newly appointed office holders on their selection. They hoped that the new members would work hard and fulfill the expectations of the leadership.