Martyrdom of Hazrat Imam e Hussain (RA) a bright chapter of Seerat-un-Nabi: Dr Tahir-ul-Qadri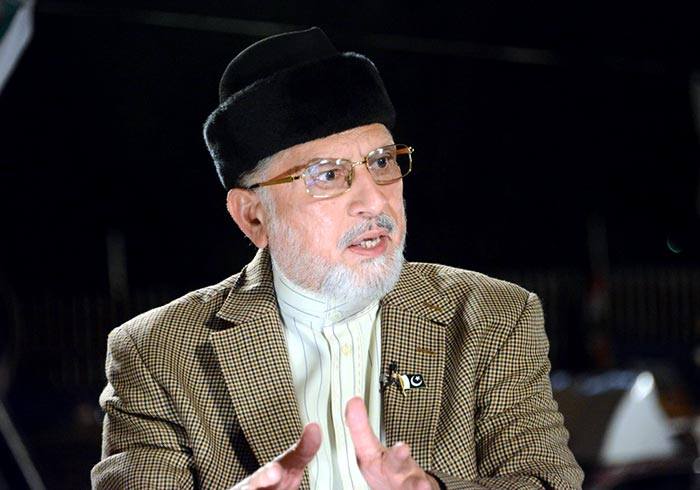 In his telephonic address to renowned and noted religious scholars and Mashaikh belonging to different schools of thought, PAT Chairman Dr Muhammad Tahir-ul-Qadri has said that martyrdom of Hazrat Imam Hussain (RA) is bright chapter of Seerat-un-Nabi. He said that by rendering the supreme sacrifices of their lives to uphold the banner of truth, the Prophet's (PBUH) family drew up a line between truth and falsehood till the Day of Judgment and unmasked the faces of the looters and usurpers. He said that after the completion of the faith, Yazid was the first wretched ruler to destroy the Islamic justice system. He said that struggle for establishment of justice and rendering sacrifices is the Hussaini way of life, whereas depriving the oppressed of justice, subjecting them to torture and maltreatment and taking their lives for sake of perpetuation of one's power is the Yazidi way of thought and style of government and politics.
Allama Syed Farhat Hussain Shah, Allama Imdadullah Qadri, Allama Mir Asif Akbar, Allama Abbas Naqshbandi, Allama Shabbir Asadi, Allama Latif Madni, Allama Usman Sialvi, Allama Muhammad Hussain Azad, Allama Ijaz Malik and others were also present on the occasion.
Dr Tahir-ul-Qadri said that the days of Muharram-ul-Haram impart lesson of forbearance, sacrifice and fortitude and are characterized by the teachings of not hesitating from offering the sacrifice of one's life and even off-spring for the sake of truth. He said that Hazrat Imam Hussain (RA) fought the Yazidi terrorism courageously and with religious conviction and downed the forces of falsehood till the Day of Judgment. He said that wise sayings of the revered Imam Hussain (RA) he uttered while facing the Yazidi might and every moment of the epoch of Karbala are the beacon of light to uproot the Yazidi terrorism of today in all its forms and manifestations.
Dr Qadri said that the age of mischief we are living in today requires of us to adopt the Hussaini way of life. He asked the religious scholars and Mashaikh to play their due role in promotion of brotherhood and peace in the society, adding that they should forge unity in their ranks against hate mongers. He said that the revered Imam gave a lesson of tolerance and forbearance with his act. He said that fool-proof security arrangements should be made during the holy month of Muharram, adding that any laxity and failure on this count can pave the way for horrendous consequences.