PAT Punjab writes to PTI protesting torture on its worker by MPA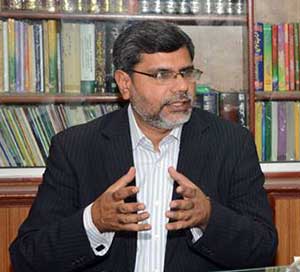 PAT Punjab President Basharat Jaspal has written a letter to Opposition leader in Punjab Assembly and the PTI senior leader Mahmood-ur-Raheed in which he asked him to protest torture of PAT worker, Asghar Ali, at the hands of PTI MPA Asif Nakai while lodging protest in Punjab Assembly over acts of violence against the PTI workers. He reminded the PTI leader that his MPA tortured the PAT worker along with his son and guards for contesting election against his candidates in LG polls.
Basharat Jaspal said that the PAT worker was publicly beaten and humiliated. He said that the mindset of treating political workers as peasant should be condemned in whatever party it is found. He wrote in the letter that the Quaid-e-Azam did not establish Pakistan for the big landlords and influential people. His promise to the nation was that Pakistan would be a country where the powerful would not be able to exploit the weak, adding that the Constitution of Pakistan guarantees equality in line with the promise of the founding father. He said that time has come to raise voice against those who consider themselves above law and this attitude should be condemned.