PAT asks Punjab Government to share details of investment in 8 years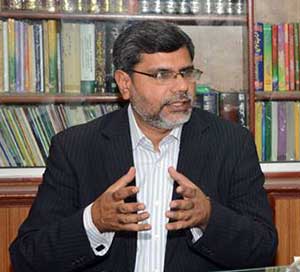 PAT Punjab President Basharat Jaspal has asked the Chief Minister Punjab to tell the people as to what quantum of foreign investment came to the Punjab province during the last eight years of his rule and how many projects of public welfare were completed with the investment money. He said that talk of signing 150 MoUs and agreements during the recently concluded Business Seminar is a new political stunt and rhetoric. He said that local investors have relocated their capital abroad due to corruption and energy crisis.
Basharat Jaspal expressed these views while addressing a meeting held to review preparations of the party on the second phase of LG polls yesterday. The meeting was attended by presidents of North and South chapters of the party Brig. (r) Mushtaq Ahmad and Fayyaz Warriach.
The PAT Punjab President said that when the Shahbaz government came into power in 2008, Punjab had a growth rate of over 7%, which has been reduced to 4% now. He said that Punjab government did not have any foreign loan then but today the province owes Rs. 500 billion as loan. He said that a combination of corruption, load shedding and bad governance has badly affected the industrial sector and agriculture is being meted out step-motherly treatment. He said that as result of poor performance of the government, the genie of unemployment has come out of the bottle with massive implications for the society.
Basharat Jaspal said that with placement of facts and figures regarding foreign investment in Punjab, the economic vision of the rulers will be exposed. He said that it is regrettable to say that some of the companies with whom government is having business are notorious for commissions and kickbacks. He said that the rulers who failed to take care of factory in Sundar cannot fool the nation for long.