Government making low-grade police officials scapegoat: PAT Spokesperson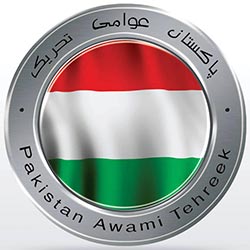 In his reaction to arrest of two police constables in connection with the Model Town tragedy, PAT Spokesperson has said that the principal accused in the Model Town carnage are not constables but top public office holders against whom an FIR was registered on the orders of the court of law on the request of the heirs of martyrs.
The Spokesperson said that the rulers want to make low-grade police officials scapegoat. He said that no police official has any enmity with PAT and MQI or its leadership. The lowly police officials killed innocent people on June 17, 2014 in Model Town on the direct orders of their seniors. He said that the senior officials made the police force fire bullet at the civilians at the behest of their political masters. He said that the real accused are those who were nominated in the FIR and who have been sitting on the Judicial Commission's report for last one year. He said that unless real perpetrators of Model Town tragedy are brought to justice, the case would not end.