Blasphemous comment of Italian paper about Islam worthy of condemnation: PAT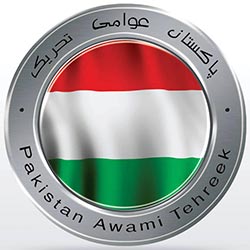 A Spokesperson of PAT has condemned an Italian newspaper for making an insulting remark against Muslim as a whole community as headline. In his reaction, he described the newspaper management's step as a reflection of its moral bankruptcy, negation of journalistic ethics and lack of understanding of Islamic faith.
PAT Spokesperson Noorullah Saddiqi said that terrorists have nothing to do with Islam. He said that the Muslims around the world happen to be the primary target of these beasts. He said that leading Muslims religious scholars have openly condemned the terrorist activities of such elements and given a Fatwas against suicide bombings.
The Spokesperson said that PAT Chairman Dr Muhammad Tahir-ul-Qadri declared the terrorists out of the fold of Islam through a religious decree, adding that his 600-page magnum opus against terrorism and suicide bombing has been translated into Italian language as well. He proposed to the newspaper management to study this religious decree authored by Dr Qadri. He said that terrorists exploit such abusive attitude. He said that the Italian newspaper hurt the religious feelings of over one billion Muslims and demanded that the paper management should tender apology for its irresponsible behaviour.