Dr Tahir-ul-Qadri strongly condemns suicide blast in Mardan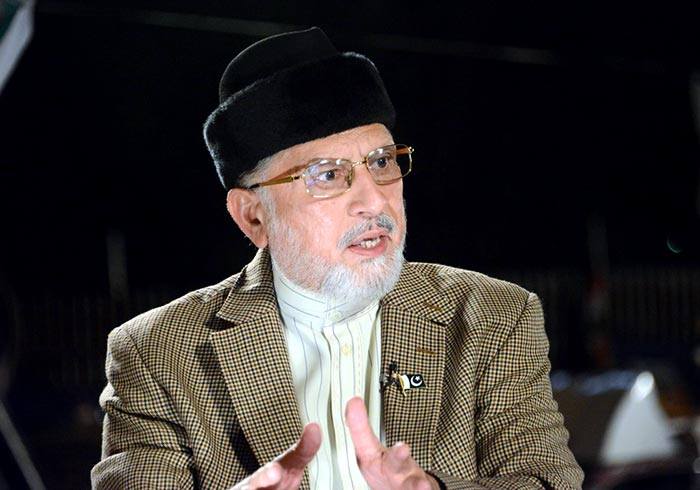 PAT Chairman Dr Muhammad Tahir-ul-Qadri has strongly condemned the killing of over dozen people in a terrorist incident in Mardan. He said that the terrorists are mass murderers and enemies of humanity. He said that they want to achieve their nefarious designs by sabotaging the law and order in the country.
Expressing his deepest sense of grief and sorrow on the loss of precious human lives in the suicide hit, Dr Tahir-ul-Qadri said that a handful of terrorists are defaming Islam and Pakistan, adding that they cannot be Muslims at all because Islam is all about peace, harmony and tolerance. He said that incompetent rulers and Parliament are hibernating as the people are falling prey to terrorism. He said that had the rulers been sincere in implementation of the National Action Plan and elimination of terrorism, the country would have been rid of terrorism by now.
The PAT Chairman said that terrorism is eating into vitals of the state and society. He said that while the armed forces and the people are rendering sacrifices, the ruling class is enjoying the perks of power. He said that if terrorism is to be eliminated, the NAP should be implemented both in letter and spirit without any expediency coming in its way. He prayed to Allah Almighty to rest the departed souls in eternal peace and grant patience to the bereaved families. He also wished the injured early recovery.
Meanwhile, the PAT Chairman will address 'Peace Gala' function on January 2 to be organized by Minhaj Women League in a local hotel and a National Students' Conference under the banner of MSM on January 3 at Aiwan-e-Iqbal, Lahore.