Implementation of NAP central to ideological reform: Dr Tahir-ul-Qadri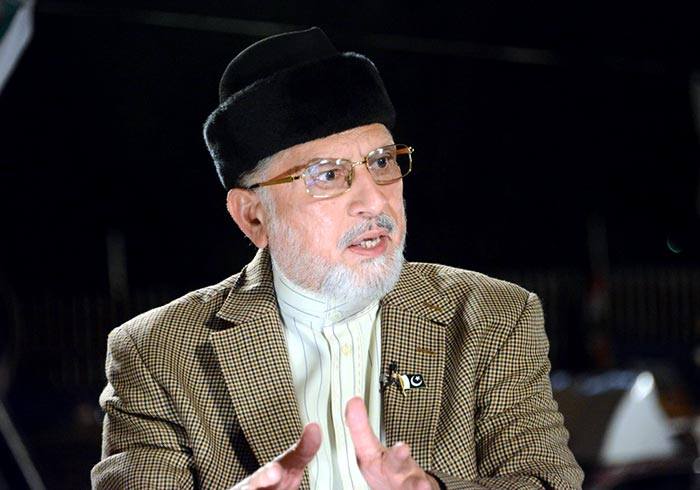 Addressing a monthly spiritual gathering from Toronto, PAT Chairman Dr Muhammad Tahir-ul-Qadri has said that the rulers have promoted extremism in a country for the sake of power, which was got in the name of Islam. He said that 18 out of 20 points of the National Action Plan remain unimplemented despite passage of one year and the foreign funding continues to flow into religious seminaries to this day. He said that implementation of the NAP is also inevitable in view of its efficacy and relevance to ideological reform in addition to restoration of peace in the country.
The hundreds of workers from Kasur, Lahore, and Sheikhupura and people belonging to various walks of life attended the spiritual gathering held at the central secretariat in Model Town.
Dr Tahir-ul-Qadri said that pen and books were the identity of the Muslims and corrupt rulers handed over guns in their hands at their place. He said that the successive governments looked the other way disregarding the kind of education being provided in religious seminaries and educational institutions. He said that a country whose 85% of population has never gone to libraries and 60% of them live are forced to below the poverty line, no one can stop the terrorist and armed violent groups from establishing their footprint there.
Dr Tahir-ul-Qadri said that 2% ruling elite can put up with the extremist groups for their vested interests but can never tolerate the idea of the common man getting education and standing up for his fundamental rights. He said that MQI and PAT have resolved to continue their intellectual struggle against those who link Islam with radicalism. He said that educational institutions set up by MQI have distinguished place in the world for imparting state of the art and purposeful education.
The PAT chairman asked the youth to make education a source of serving Islam and humanity instead of restricting it to a means of getting jobs. He said that terrorism and ignorance are the sore points of the Islamic world. He regretted the fact that the Islamic countries have neglected the imperative of research and knowledge in their national priorities with the result that they are facing horrendous consequences for their acts of commission and omission.
He further asked the youth to study Islamic Curriculum of Peace and Counter-Terrorism and convey Islamic message of peace to every nook and corner of the world. He said that it is our national and religious duty to play our role in the establishment of a moderate, tolerant and inclusive Islamic society.