Dr Hussain Mohi-ud-Din Qadri attends Urs ceremony of Pir Sayyid Irshad Hussain Shah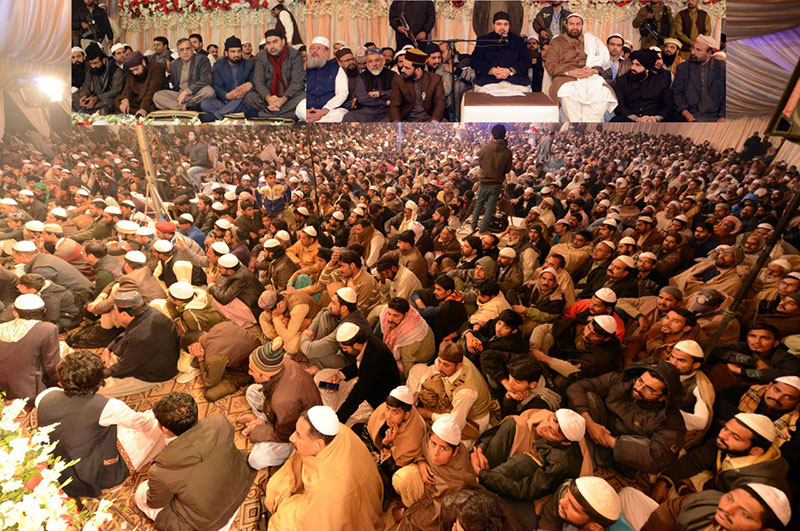 The 22nd annual 'Urs' ceremony of Pir Sayyid Irshad Hussain Shah was held at his shrine in Walton Lahore on December 10, 2019. Punjab Minister for Religious Affairs Sahibzada Sayyid Saeed-ul-Hassan extended a special invitation to President MQI Dr Hussain Mohi-ud-Din Qadri for the Urs ceremony of his father.
In his keynote address, Dr Hussain Mohi-ud-Din Qadri said those who get connected to holy personages never go astray. He said if one joins the company of the pious, one's bad habits are replaced by good habits and one's heart starts flowing with love of the Almighty. He said the teachings of the Sufis are based on peace, love and service of humanity. He said the Sufis remain alive in the hearts of the people due to their unconditional love for them. He said Allah Almighty brings up all human beings, stating that upbringing or training is of three types: physical, psychological and spiritual.
Dr Hussain said the parents perform the role of physical upbringing after the birth of human beings. Teachers then take up the responsibility of intellectual training, whereas the Sufi imparts training of spiritual, intellectual and psychological aspects of human life. He said three types of training have certain prerequisites and demands. He said true association with spiritual removes dirt from the heart and purifies it. He said the kind of spiritualism being practised these days by the uneducated people has nothing to do with real mysticism.
President MQI said if we have a look at the life of the Sufis, we would come to know that they were not only religious scholars but also jurists and educated people. He said real spiritualism edifies people internally as well as externally, differentiates between what is a permissible mode of earning and what is not and persuades one to give up evil deeds.
Provincial Minister for Religious Affairs Sayyid Saeed-ul-Hassan Shah thanked President MQI and the members of his delegation on their participation in the Urs ceremony of his father. A large number of people including Chairman Sayyidna Data Hajveri Complex Nazir Chohan, Vice-Chancellor MUL Dr MSM Shahzad, Mir Asif Akbar, Hafiz Ghulam Farid, Raja Zahid Mahmood, Qazi Faiz-ul-Islam and noted social and religious people attended the ceremony.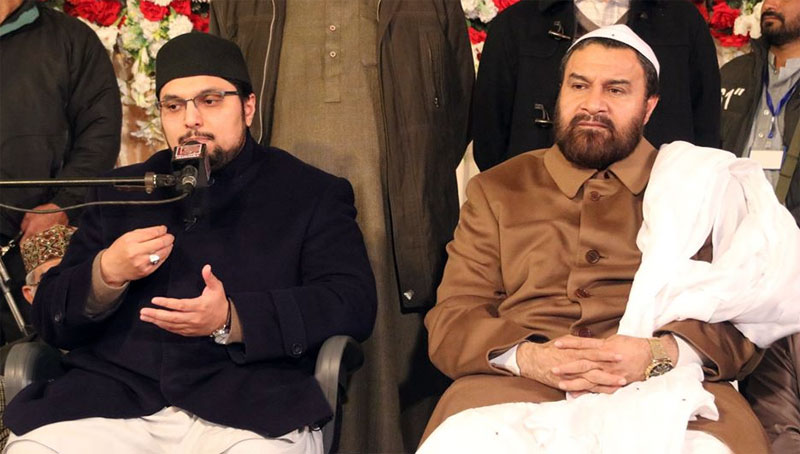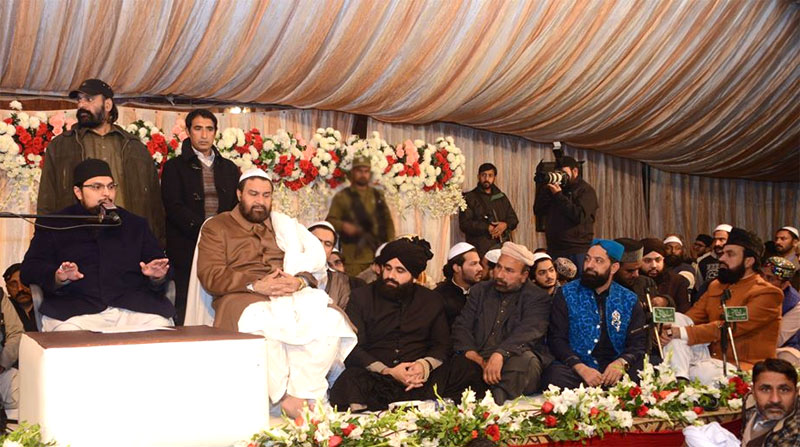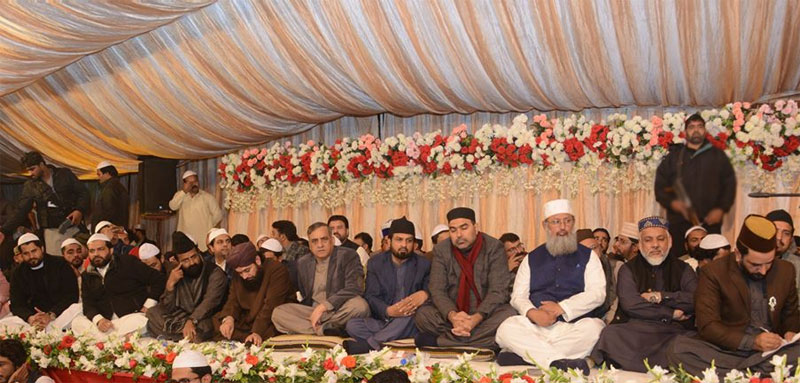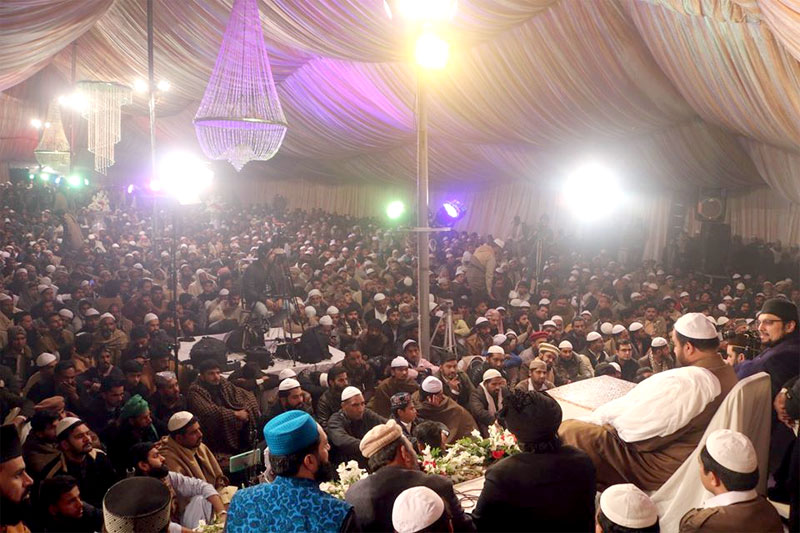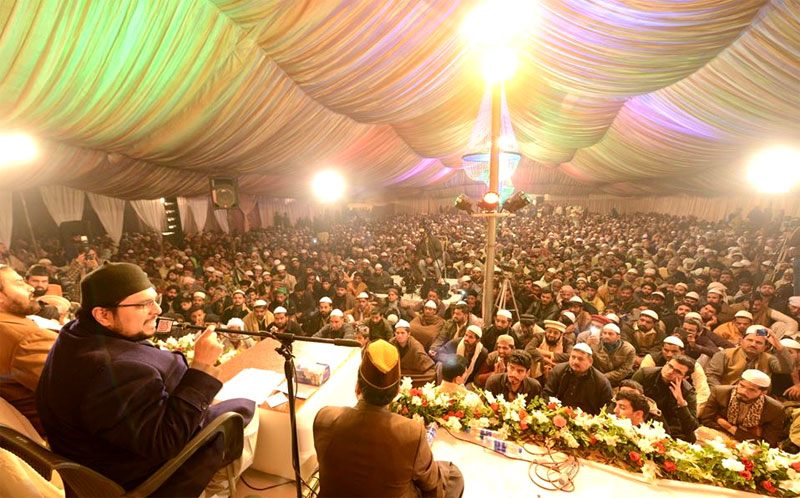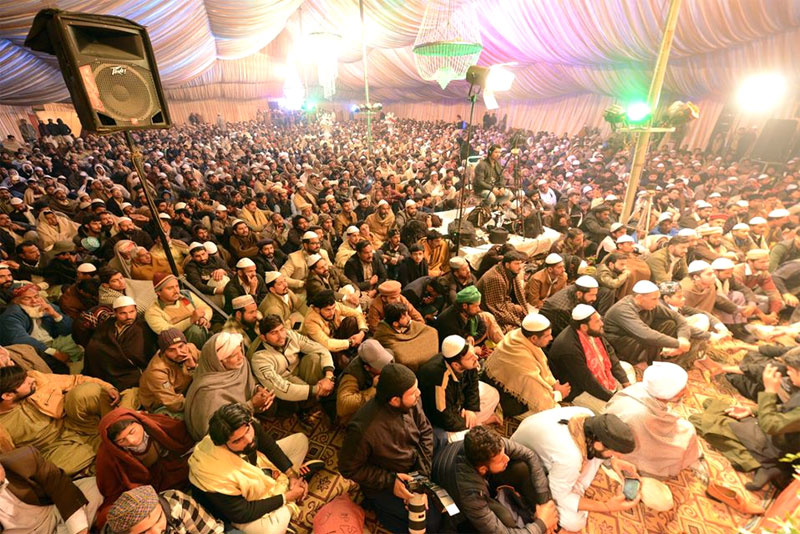 Speech