MWF Lahore distributes ration among 300 families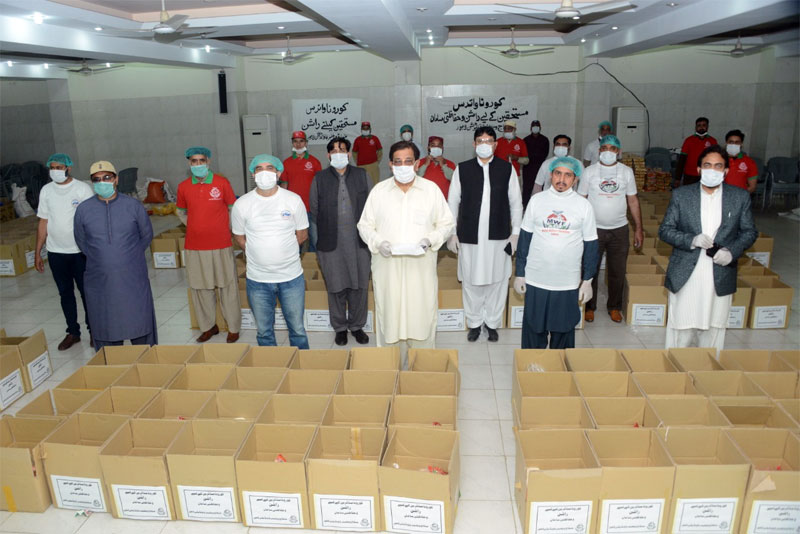 MQI Secretary General Khurram Nawaz Gandapur has asked whether the youth belonging to Pakistan Tehreek-e-Insaf will be part of the Tiger force or those imbued with the passion of public service belonging to other parties will also be able to join it. He said that no such information has so far been shared with social and welfare organisations by the government. He said that delivering the relief package of worth billions of rupees to the deserving at their doorstep will be a challenge in itself. He said that embezzlement was committed in Punjab Food Support Programme and Benazir Income Support Programme in the past and advised the government to keep these examples in view while making a strategy for delivery of the package.
Khurram Nawaz Gandapur made these remarks while addressing a ceremony held by Minaj Welfare Foundation to distribute ration, sanitizers and masks among the 300 families. Senior leaders Noorullah Siddiqui, Director MWF Syed Amjad Ali Shah, Arif Chaudhry, Raja Zahid Mahmood, Shahid Latif, Engineer Sanaullah Khan, Ghulam Farid, Mazhar Mahmood Alvi, Muhammad Haseeb and others were present on the occasion.
The process of distributing the Ration has been extended to district and tehsil level and a purchase committee has also been formed that has Haji Amin Qadri and Hafiz Abdul Rahman as its members.