Dr. Hussain Mohi-ud-Din Qadri distributes souvenirs among residents of Gosha-e-Durood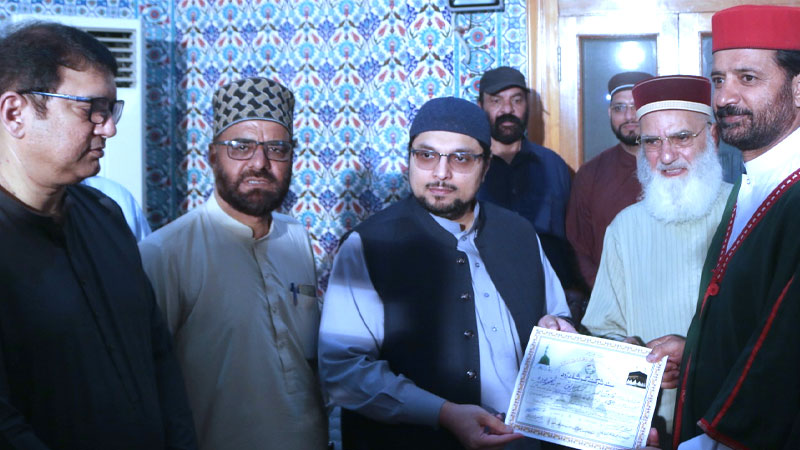 President MQI Prof. Dr. Hussain Mohi-ud-Din Qadri distributed souvenirs among the residents of Gosha-e-Durood on the completion of 639th session. Speaking on the occasion, he said that greetings and salutations should be offered to the Holy Prophet (PBUH) for mental peace, and tranquility. He said that every member of Muslim community should recite Durood with full conviction in the court of the beloved Prophet (PBUH) in this day and age marked by materialism and dominance of worldly attractions. He said he was greatly pleased to witness that among the people attending the Gosha-e-Durood for ten days comprises the youth in a large number. He said that Dr Muhammad Tahir-ul-Qadri raised the intellectual edifice of MQI on the sure foundations of the attachment with the Holy Quran and the prophetic teachings.
Allama Latif Madani, Baba Ghulam Farid, and Noorullah Siddiqui were also present on the occasion. Latif Madani told the participants that more than Durood had been offered for more than 6 trillion times at Gosha-e-Durood so far.