"Adab" is the essence of knowledge: Dr. Hassan Mohi-ud-Din Qadri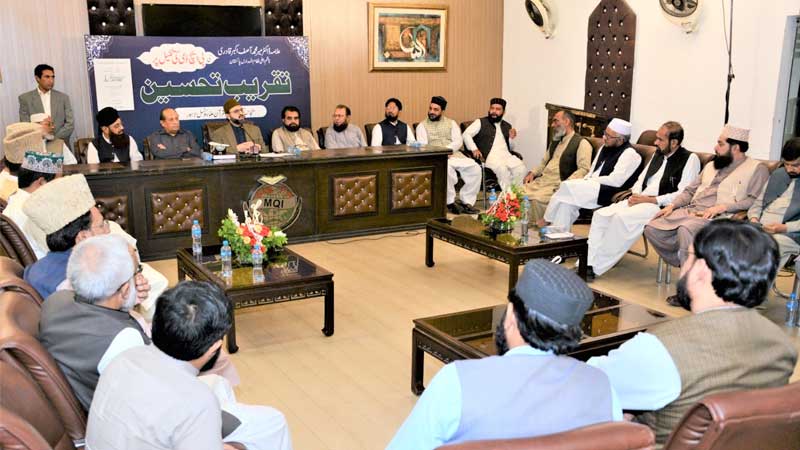 Chairman MQI Supreme Council Dr. Hassan Mohi-ud-Din Qadri has said that higher academic degrees are not the end, rather the starting point of a life-long journey of exploration and knowledge gathering for the benefit of communities and societies. He asked the knowledgeable people and intellectuals to come forward and play their role in guiding the youth and students on the path of research, innovation and scholarly excellence.
Dr. Hassan Mohi-ud-Din Qadri made these remarks while addressing a ceremony held to mark the completion of Allama Mir Asif Akbar's Ph.D. He said that a true holder of knowledge is the one who observes its etiquettes and has respect and reverence in his heart. He said that those who learn productive knowledge, their life becomes the source of peace, blessing and happiness for people around them.
Chairman Supreme Council said that respect is the soul of knowledge. He who does not have mannerism and respect is like a dead body walking that cannot benefit anyone. He congratulated Allama Mir Asif Akbar on behalf of Shaykh-ul-Islam Dr. Muhammad Tahir-ul-Qadri and the whole MQI family on the completion of his Ph.D.
Speaking on the occasion, MQI Secretary General Khurram Nawaz Gandapur said that India is producing 24,000 PhDs every year; whereas this number goes up to 54000 in the US. Contrary to this, those with a Ph.D. in medicine, IT and science can be counted on finger tips in Pakistan, he added. "Our educational system is outdated and needs to be revised and improved upon," he said.
Allama Mir Asif Akbar thanked all the participants for their felicitations and greetings on his Ph.D. Those present on the occasion included Brig. (r ) Iqbal Ahmad Khan, Sahibzada Badar uz Zaman Qadri, Dr. Mumtaz ul Hassan Barvi, Dr. Ali Akbar Al-Azhari, Dr. Muhammad Akram Rana, Mufti Muhammad Ramzan Sialvi, Prof Dr. Nawaz ul Hassani, Engineer Muhammad Rafique Najam, Raja Zahid Mahmood, Noorullah Siddiqui, Dr. Shafaqat Baghdadi and others.