Dr. Hussain Qadri meets with senior media people and a delegation of Young Media Association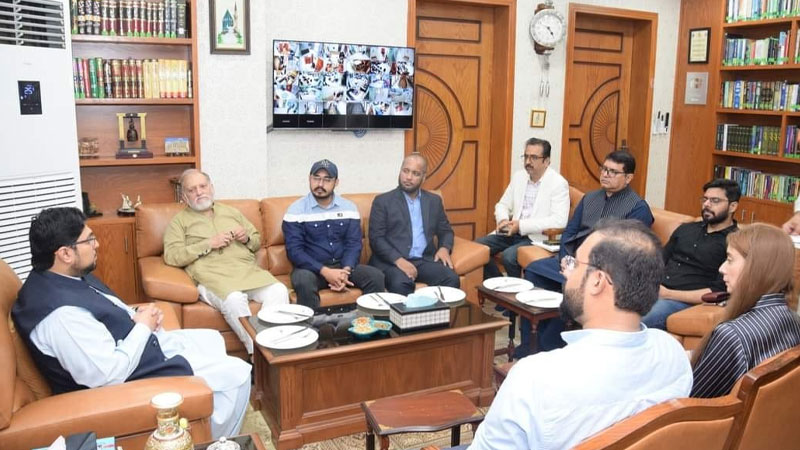 Deputy Chairman of the Board of Governors at Minhaj University Lahore, Prof. Dr. Hussain Mohi-ud-Din Qadri, met with senior media figures and a delegation from the Young Media Association at his office.
The delegation, led by Haris Khokhar, President of the Young Media Association, included Senior Analyst Orya Maqbool Jan, NNA Media Noor Ullah Siddique, Director Media and Marketing at MUL Nadeem Chaudhry, Vice President Nabiha Ali, and other representatives.
During the meeting, Prof. Dr. Hussain Mohi-ud-Din Qadri emphasized the pivotal role of the media as the fourth pillar of the state. He highlighted its significant impact on raising public awareness and advocating for citizen rights in the modern era. He also emphasized the importance of aligning Pakistani society with the teachings of Shaykh-ul-Islam Prof. Dr. Muhammad Tahir-ul-Qadri, promoting values such as righteousness, knowledge, and peace, while actively combating extremism.
This meeting underscores the collaboration between media organizations and educational institutions, as they work together to address societal challenges and promote positive values in Pakistan.