MQI secretariat decorated with electric lights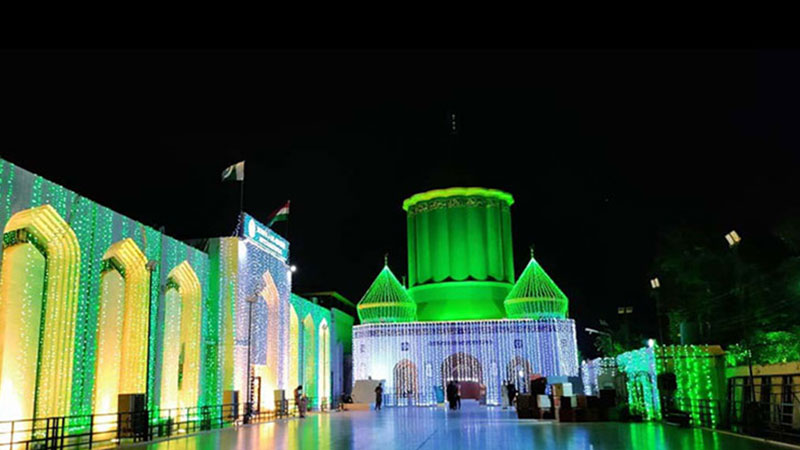 With the start of the holy month of Rabi-ul-Awwal, the central secretariat of MQI, allied buildings, streets and residence of Shaykh-ul-Islam have been decorated with lights. The atmosphere is abuzz with recitation of Durood-o-Salam and there is air of festivity and celebration all around. The annual ritual of Milad feast has also been started where the faithful gather to dine together at the secretariat. Religious scholars are throwing light on the various aspects of the blessed life of the Holy Prophet (PBUH) in their speeches and sermons.
MQI Secretary General Khurram Nawaz has said that Allah Almighty has ordained Muslims to celebrate Mawlid-un-Nabi (PBUH). He said that Rabi-ul-Awwal is a month of peace, love and brotherhood. He said that MQI has been promoting the culture of celebrating this blessed month the way it deserves to be celebrated.