Ignorant attitudes stunt society's growth: Dr. Hassan Mohi-ud-Din Qadri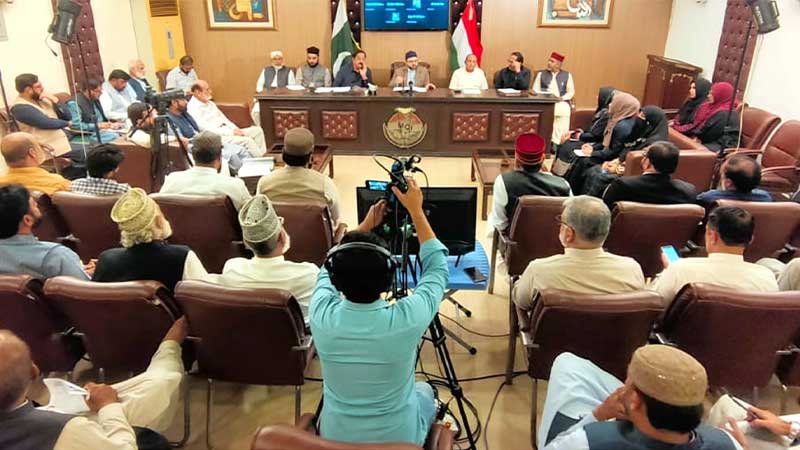 Addressing a meeting of the Central Working Council, Chairman MQI Supreme Council Dr. Hassan Mohi-ud-Din Qadri has said that extremism can be checked by promoting research, knowledge and enlightenment. He said that narrow-mindedness originates from ignorance, as ignorant attitudes stunt the intellectual growth of any society. He said that Shaykh-ul-Islam Dr. Tahir-ul-Qadri is doing his best to revive the culture of knowledge, innovation and research, a tradition of our forefathers. He said that books on thousands of topics have been written so far, of which 700 have seen the light of day, adding that this treasure of knowledge is quenching the youths' thirst for knowledge.
Speaking on the occasion, Khurram Nawaz Gandapur said that Dr Tahir-ul-Qadri added a new chapter to the body of Islamic knowledge by compiling an 8-volume Quranic encyclopedia last year. He said that he has now completed an 8-volume encyclopedia on Hadith sciences, which is his singular scholarly contribution, adding that the launching ceremony of this encyclopedia would be held on October 1, 2023 at Aiwan-i-Iqbal Lahore. He said that renowned religious scholars, intellectuals, experts of Hadith sciences and journalists will speak on the occasion.