Embracing the Future: MUL Introduces Service Robots to Enhance Education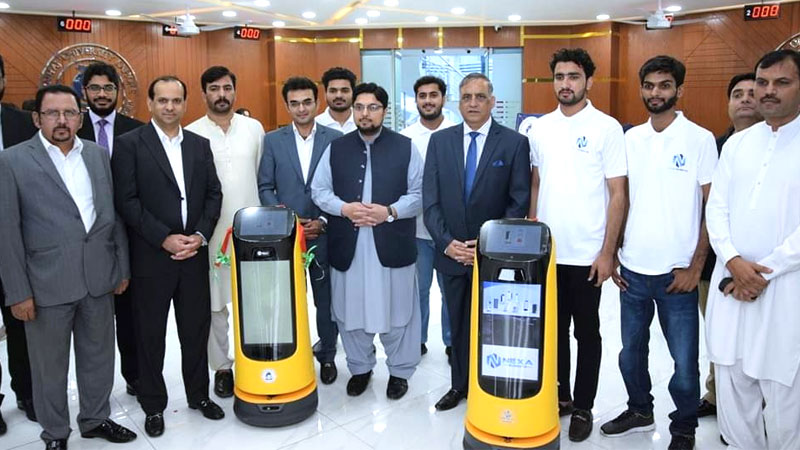 Professor Dr. Hussain Mohi-ud-Din Qadri, the Deputy Chairman of the Board of Governors at Minhaj University Lahore, graced the inauguration ceremony of service robots at the central admission office of the university.
Minhaj University Lahore (MUL) has embarked on a technological revolution by introducing MUL Robots designed to modernize the operations of the admission office and the Ibn-e-Sina Library and Resource Centre. During the inauguration ceremony, Dr. Hussain Mohi-ud-Din Qadri, Deputy Chairman of the Board of Governors at MUL, praised the university's forward-thinking approach.
Professor Dr. Sajid Mehmood Shazahad, the Vice Chancellor of MUL, expressed his enthusiasm for this groundbreaking development, aligning it with MUL's commitment to providing a world-class education experience.
Dr. Khurram Shahzad, the Registrar, praised MUL's dedication to using technology to enhance the admission process, anticipating smoother operations and improved student services. The event was also attended by a significant number of academics, underscoring the innovation's importance in the academic sphere.
The introduction of MUL Robots represents a significant leap in MUL's pursuit of academic excellence and technological advancement, promising increased efficiency for both staff and students. As MUL embraces automation, it continues to set the standard for innovative education in Pakistan. The impressive fleet of intelligent service robots is provided and technically supported by NexaRobots, a leader in education and innovation.