Annual Sayyida-e-Ayesha & Sayyida-e-Fatima (R.A) Conference 2008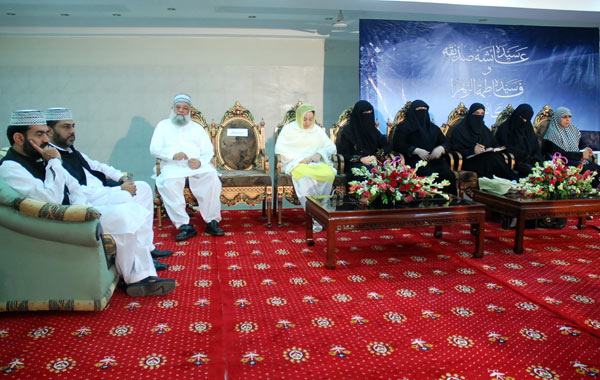 By the grace of Allah Almighty & the blessings of His beloved Prophet Muhammad (SAW) & patronage of Sayyidi Shaykh-ul-Islam Dr. Muhammad Tahir-ul-Qadri, Sayada-e-Fatima (R.A) & Sayada-e-Ayesha (R.A) Conference was arranged on 13th of September 2008 in the blessed month of Ramadan, to give tribute to these eminent personalities who are perfect models of moral and spiritual accomplishment for women of every generations. They have left behind an indelible and unforgettable impression of the virtuous qualities that are essential and required for every woman in our society. Due to their high stature MWL have made this an annual event inorder to inculcate their virtues in the minds of women today.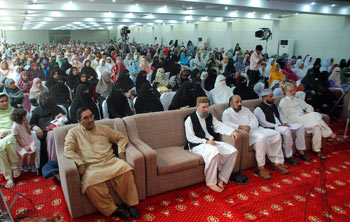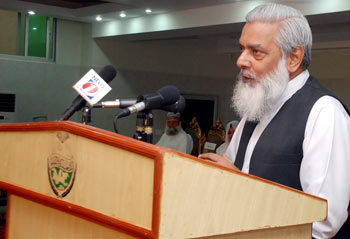 | | | |
| --- | --- | --- |
| Venue: | | Gosha-e-Durood Hall, |
| Date: | | 13 September 2008 |
| Time: | | 10:00am |
| Guests of Honor: | | Qurat-ul-Ql-Ain Fatima, Ayesha Qurat-ul-Ain, Justice Muneer Ahmad Mughal, Lubna Zaidi, Ghazala Saad Rafeeq |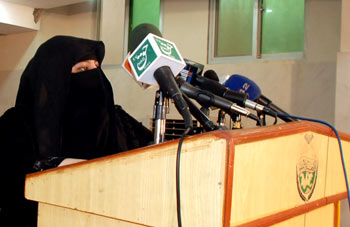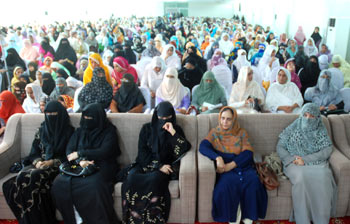 The proceedings of the Conference were formally launched by recitation from Holy Quran by Ifat Wahee from Minhaj-ul- Qur'an Women League. Khalida Rehman paid special Salutations to the Holy Prophet PBUH and creates a beautiful and spiritual atmosphere. Miss Shabeena Majida paid tribute to Sayyida Ayesha & Sayyida Fatima (R.A). Sister Fatima Mash'hadi (President MWL) presented the welcoming address and talked about the objectives of this conference. Mrs. Qurat-ul-Ain Fatima delivered a special speech on different aspects of the personalities of Sayyida Ayesha & Sayyida Fatima (R.A). She also emphasized the status of these two personalities in the light of Quran and Ahadith. Finally the Conference ended with the prayers led by Ameer-e-Tehreek Sahabzada Miskeen Faiz ur Rehman.
Reported by Sadaf Iqbal.