Minhaj-ul-Quran Youth League welcomes 2009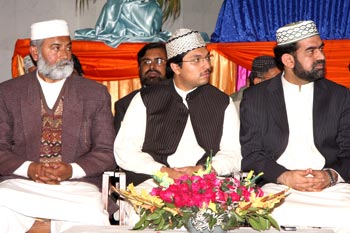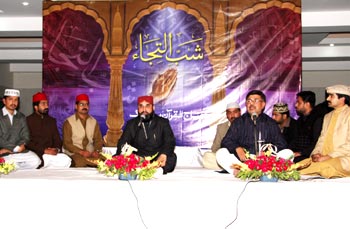 Minhaj-ul-Quran Youth League organized a 'prayer night' on December 31, 2008, to welcome the dawning of New Year 2009 and for safety and security of the country in the central secretariat in the Model Town. A beautiful venue, decorated with electronic bulbs and heaters, was set up where separate arrangements were also made for female participants.
Sahibzada Hussain Mohi-ud-Din Qadri, member of the Supreme Council Minhaj-ul-Quran International (MQI), presided over the programme, whereas Nazim-e-Ala Dr Raheeq Ahmad Abbasi, Dr Shahid Mahmood, Javed Iqbal Qadri, Muhammad Bilal Mustafvi, Muhammad Bilal Mansoor, Muhammad Tayyab Zia, Chaudhry Zaheer Abbas Gujjar, Mian Muhammad Abbas, Mian Zahid Islam and others were also present among the distinguished guests.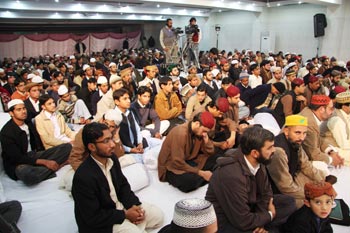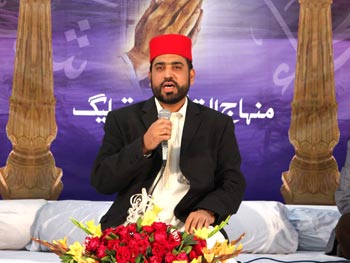 The first part of Mehfil-e-Naat got under way at 10 pm with recitation from the Holy Quran by Qari Khalid Hameed Qadri of COSIS followed by recital of Naat by Haideri brothers and Shahzad brothers of COSIS. QTV telecast live the second part of programme whose proceedings got under way at 11:30 pm.
Dr Shabih-ul-Hassan, chairman of International Council of Literature, conducted the proceedings of the second part of the programme. Qari Allah Baksh Naqishbandi and Qari Karamatullah Naeemi illumined the hearts of the audience with the Quranic recitation in their characteristic style followed by recital of 'Hamd' by Qari Naveed Ahmad Chisthi. Minhaj Naat Council, Mian Sarwar Saddique, Shahzad Hanif Madni, and Hassan-e-Minhaj Muhammad Afzal Noshahi electrified the audience with presentation of beautiful Naats.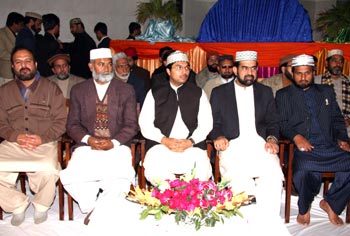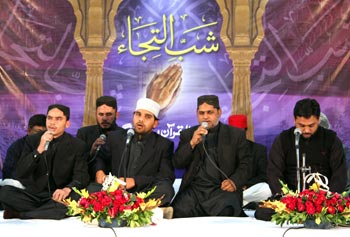 Durood-o-Salam was offered at the conclusion of the programme at 1 a.m. Sahibzada Hussain Mohi-ud-Din Qadri led the special prayer at the occasion for national safety and security. This was the last programme of 2008 and the first one of 2009 that was organized at the central secretariat of Minahj-ul-Quran International.