COSIS student makes his institution proud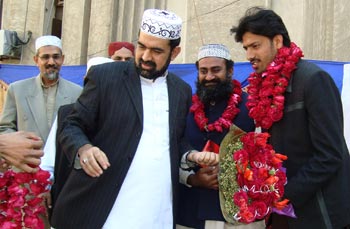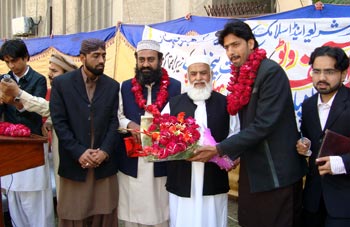 College of Shariah & Islamic Sciences (COSIS) of Minhaj University hosted a special ceremony on January 31, 2009 in the honour of its student of second year, Muhammad Asif Wattoo, under the banner of Bazm-e-Minhaj. The ceremony was meant to honour Muhammad Asif Wattoo for getting 1st position in the All-Punjab declamation contest. COSIS Principal Dr Raheeq Ahmad Abbasi presided over the programme, whereas Mufti Abdul Qayyum Khan Hazarvi was the guest of honour at the occasion. Mian Muhammad Abbas, G.M. Malik, Dr Mujahid Masood, Dr Zahoorullah Azhari, Allama Waseem Ahmad, Mumtaz-ul-Hassan Barvi, Abdul Qadus Durrani, Syed Iftikhar Ali Shah, Prof Ateeq Haider, Zafar Iqbal, Qari Allah Baksh and other were also present at the occasion.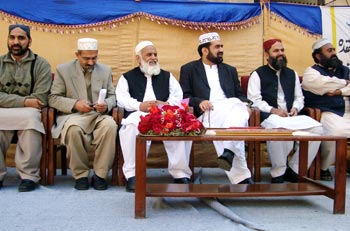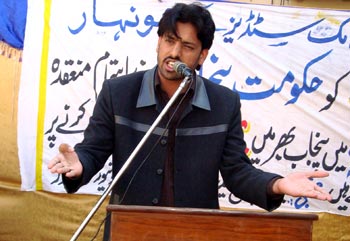 Proceedings of the ceremony got underway with the recitation from the Holy Quran by Qari Syed Khalid Hameed Kazami, followed by Naat. Muhammad Waqas Qadri conducted the proceedings of the programme.
Representing COSIS in debate competition, Muhammad Asif Watto won first position in district, divisional and finally provincial level competitions. The topic of debate at the provincial level was "Are we a morality-based society?"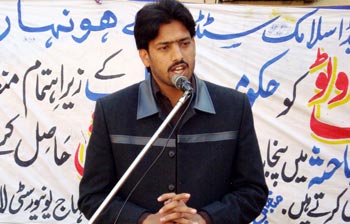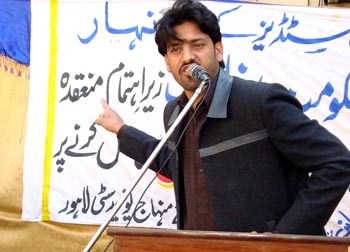 Expressing his views, Muhammad Asif Watto said that the credit of his top positions in the competition went to his parents, respected teachers and senior research scholar and his trainer Waseem Ahmad. He said that he was very happy at this success because Allah Almighty honoured him and the Minhaj University. He also presented his debate before the students again. The Government of Punjab has declared Rs. 3 lakh as a prize for Muhammad Asif Watto for winning the competition.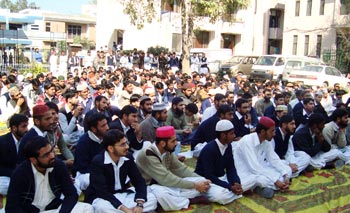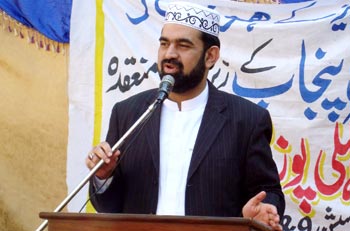 Speaking at the occasion, COSIS principal Dr Raheeq Ahmad Abbasi congratulated Muhammad Asif Wattoo on this rare success. He said that it was a matter of great happiness that a student of COSIS (Minhaj University) had brightened the name of his institution. He urged the students to develop the taste for co-curricular activities because heavy responsibility of leading the nation lay on their shoulders. As a prize, Dr Abbasi exempted Muhammad Asif Wattoo from paying college fee for one & half year in recognition of his accomplishment. Dr Raheeq Ahmad Abbasi also declared to appoint Allama Waseem Ahmad as the student counselor for Urdu literature and poetry in the college.
Allama Waseem Ahmad and President Bazm-e-Minhaj Ghazanfer Husnain Qadri also spoke at the occasion. Muhammad Asif Wattoo was also garlanded and given a special shield bearing the name "Muhammad (saw)". The ceremony ended on Dua led by Mufti Abdul Qayyum Khan Hazarvi.