Essay writing and speech competition in COSIS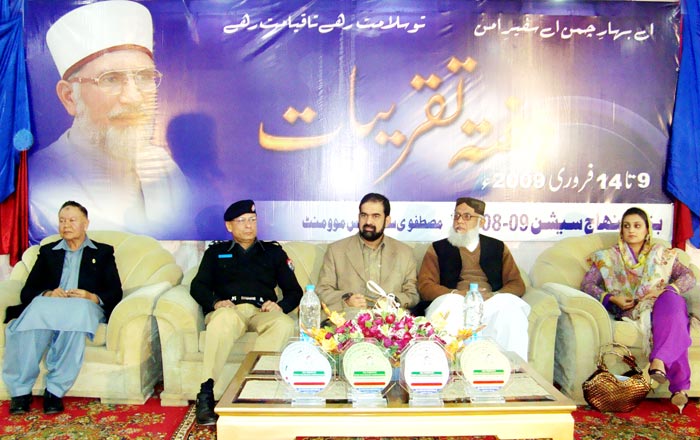 At the occasion of upcoming 58th birth anniversary of Shaykh-ul-Islam Dr Muhammad Tahir-ul-Qadri, Bazm-e-Minhaj organized a speech competition in English and Arabic languages in addition to essay writing competition on the topic of "Revival of Umma: hurdles and the way out". The topic of English and Arabic speeches was "The need of religion in social life" and "Problems of Umma and their solution" respectively.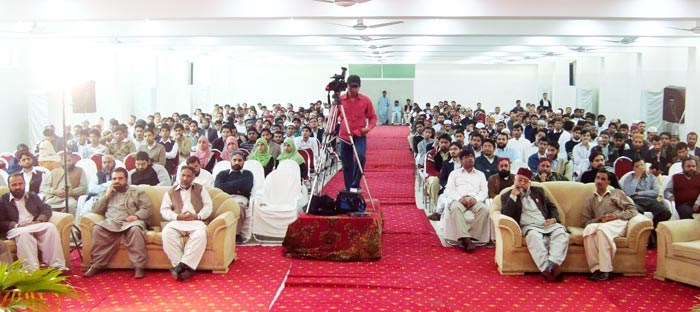 COSIS Principal Dr Raheeq Ahmad Abbasi presided over the programme, whereas MPA and Parliamentary Secretary Uzma Bokhari was the chief guest at the occasion. Dr Zahid Khan Lodhi, Dean Social Sciences of Minhaj University, Malik Muhammad Asif, Police Officer, Prof Muhammad Nawaz Zafar, Dr Ali Akber Qadri, Muhammad Abbas Naqishbandi, Rana Muhammad Akram Qadri and other teachers were also present the occasion. Hina Naseem of Punjab University, Hafiz Umer of COSIS and Saba Mahmood of PU (Gujrawala campus) won first, second and third positions respectively in English speech competition.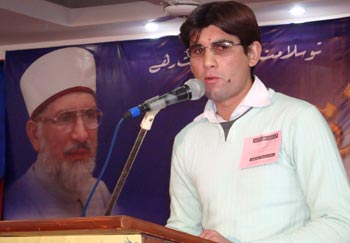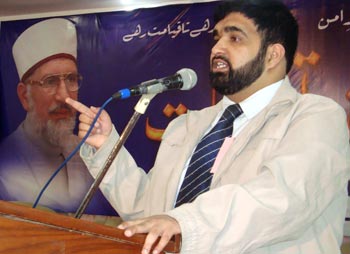 Muhammad Zaheer of COSIS, Muhammad Izhar-ul-Haq of Jamia Nooria Rizwia Faisalabad and Muhammad Ibrahim of Minahj University got first, second and third positions in Arabic speech competition respectively. In the essay writing competition, Hafiz Muhammad Faisal of Jamia Hussainia Bahawalpur, Mumbra Nisar of College for Women Faisalabad and Ata-ur-Rehman of Punjab University stood first, second and third positions.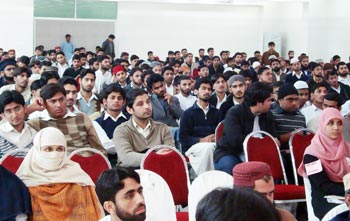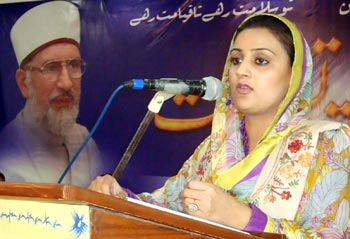 Speaking at the occasion, Ms Uzma Bokhari said in her speech that she felt contented and pleased to be in the Minhaj University. Extremism and terrorism were at their peak in the country and certain elements were bent on misinterpreting the teachings of Islam doing a great damage both to religion and Pakistan. She said that institutions like Minahj University were there projecting real teachings of Islam and imparting the kind of education aimed at making students proficient not only in religious sciences but also in contemporary sciences. Dr Muhammad Tahir-ul-Qadri is an ambassador of peace and love.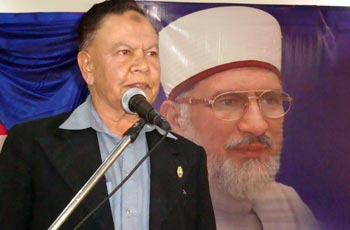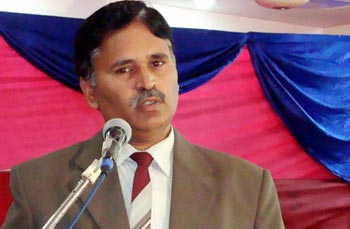 Expressing his views, Malik Muhammad Asif said that Dr Muhammad Tahir-ul-Qadri founded such an educational institution whose students are found busy taking part in the construction and development of the country. One distinguishing feature of Minhaj University is that here moral training is also imparted to students.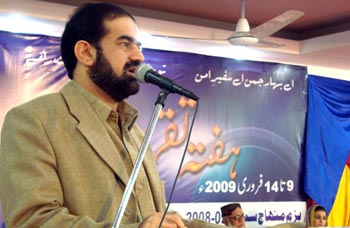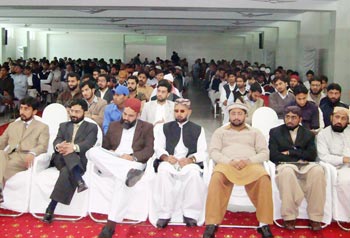 COSIS Principal Dr Raheeq Ahmad Abbasi said in his talk that Minhaj University revived the culture of extra-curricular activities, which was dying down with the passage of time. This is how one could explore the hidden talents in the students. He said that the conduct of informative and co-curricular programmes was necessary for creating awareness among the students about the demands of contemporary age. He felicitated Bazm-e-Minhaj on successful conduct of the programme.
Positions holders and respected guests were given shields, prizes and appreciation certificates. The programme ended on Dua.