Urdu debate competition in COSIS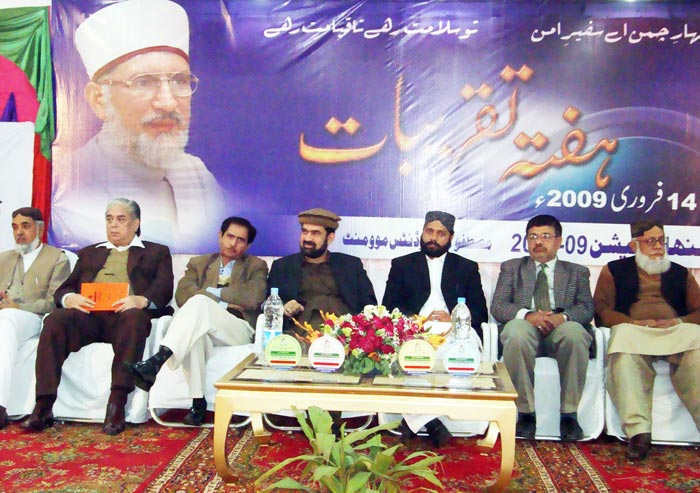 In continuation of the week-long celebrations marking the birth anniversary of Shaykh-ul-Islam Dr Muhammad Tahir-ul-Qadri, College of Shariah and Islamic Sciences (COSIS) organized Urdu debate competition on February 10, 2009. The topic of competition was a sentence from Iqbal's poetry "Leadership without power had no basis". COSIS principal Dr Raheeq Ahmad Abbasi presided over the programme, whereas renowned film writer Nasir Adeeb and Dr Shabih-ul-Hassan, chairman International Union of Literature, were the guests of honour at the occasion.

Students belonging to more than 25 colleges and universities from across Pakistan participated in the Urdu debate competition. Dr Ali Akber Qadri, Shazia Butt and Muhammad Rizwan Ahmad Muhajid served as jury of the competition. Akif Tahir of Punjab Law College, Sajjad Hussain of Punjab University (Gujrawala campus) and Umair of Quaid-e-Azam Law College got first, second and third positions respectively. Sumaira Shaheen of Minhaj College for Women got fourth position.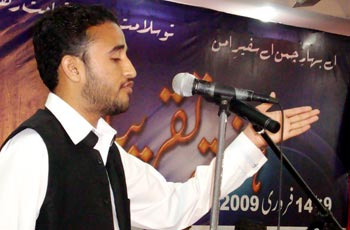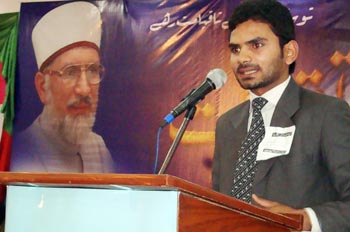 Talking at the occasion, Nasir Adeeb said that whenever he visited MQI, he felt pleased and contented. Shaykh-ul-Islam calls people to virtue and forbids them from evil. That is why people belonging to different walks of life love him.
Dr Shabih-ul-Hassan said in his talk that man wishes to attain greatness, which lay hidden in hard work. So if we wanted to achieve greatness in life, we would have to adopt three things i.e. knowledge, hunger and waiting. If history is studied, it appears that knowledge has proven to be source of successes.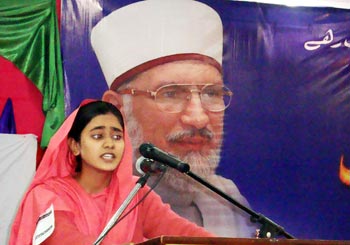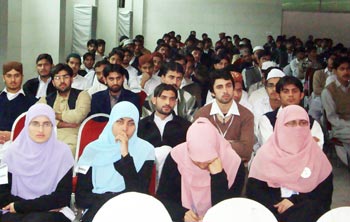 Dr Aftab Asghar said that the students deserved felicitation because they were getting education at a great seat of learning which has a combination of modern and ancient sciences.
COSIS Principal Dr Raheeq Abbasi thanked all guests and prize-winning students for their participation and said it encouraged the students. The prizes were distributed at the end of the programme. The programme ended on Dua.