MSM holds seminar to celebrate Quaid Day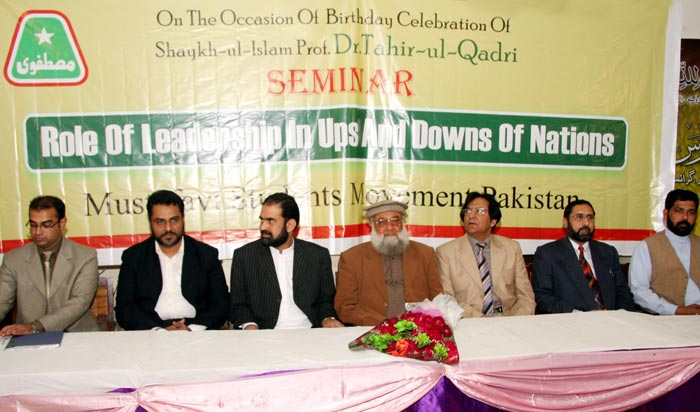 Mustafavi Students Movement (MSM) organized a seminar to celebrate the upcoming 58th birth anniversary of Shaykh-ul-Islam Dr Muhammad Tahir-ul-Qadri on February 13, 2009, in the central secretariat. The subject of the seminar was "Role of leadership in the rise and fall of nations". Amir-e-Tehreek Sahibzada Miskin Faiz-ur-Rahman Durrani presided over the programme, whereas renowned actor Fersous Jamal was the guest of honour at the occasion. Nazim-e-Ala Dr Raheeq Ahmad Abbasi, Sheikh Zahid Fayyaz, Anwar Akhtar Advocate and other central leaders also participated in the seminar.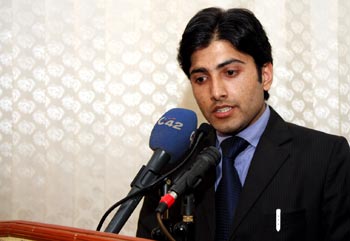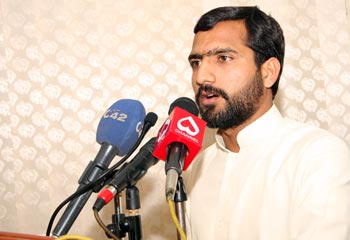 MSM Lahore President, Chaudhry Usman Gujjar, conducted the proceedings of the seminar. MSM president, Zeeshan Baig, said that we were privileged to have the leadership of Shaykh-ul-Islam Dr Muhammad Tahir-ul-Qadri as this privilege was not available to any other organization.
Actor Firdous Jamal said in his talk that Dr Tahir-ul-Qadri was an institution in his person. MQI made phenomenal gains in short span of time and the credit of these successes went to Shaykh-ul-Islam.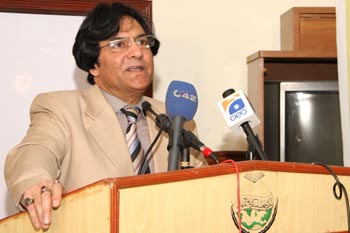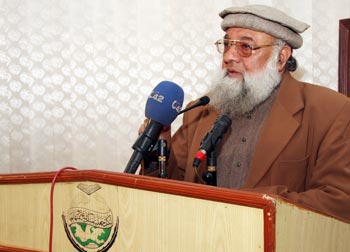 Sahibzada Miskin Faiz-ur-Rahman Durrani said that Allah blessed Dr Muhammad Tahir-ul-Qadri with expertise in every field and the students should also try to follow him in his footsteps.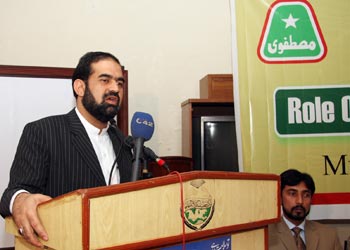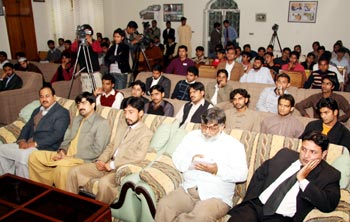 Nazim-e-Ala Dr Raheeq Ahmad Abbasi said that he was pleased to know that the seminar drew participation of all colleges and universities of Pakistan. If the students made Shaykh-ul-Islam their role model, they would get success in every field.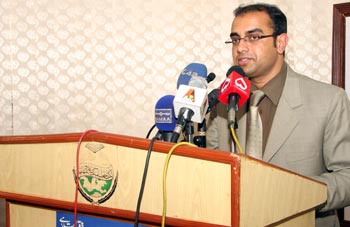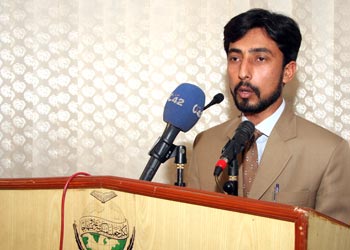 MSM Secretary General Sajid Gondal said that Movement was spreading the peaceful thoughts of Shaykh-ul-Islam in the educational institutions. He said that the downfall of Umma could be converted into its rise provided we changed our character. The programme ended on the cutting of birthday cake and Dua for the long life of Shaykh-ul-Islam.