Week long celebrations conclude on painting and essay writing competitions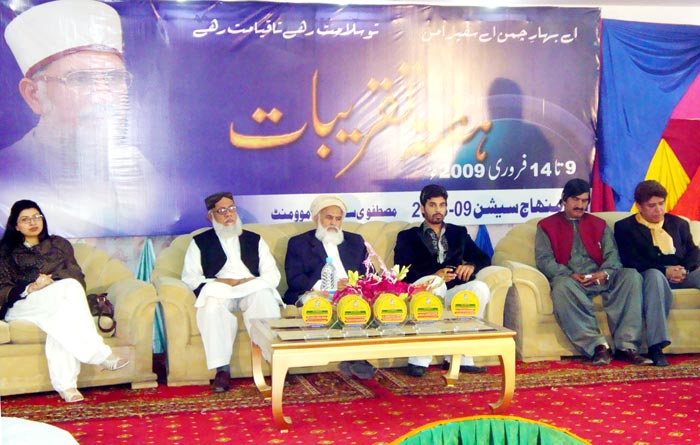 The week-long celebrations that marked the upcoming birth anniversary of Shaykh-ul-Islam Dr Muhammad Tahir-ul-Qadri came to an end in COSIS the other day. The competitions of painting and essay-writing were held on February 14, 2009. Prof Muhammad Nawaz Zafar presided over the concluding programme whereas Mutfi Abdul Qayum Khan Hazarvi, Ms Tasneem Kousar, principal Pakistan College of Law, and actor Agha Rahat were the guests of honour at the occasion. Actor Muhammad Daniyal, producer Ajmal Rahi, Prof Naseer Akhtar, Mian Muhammad Abbas, Rana Muhammad Akram Qadri and other teachers were among the prominent guests.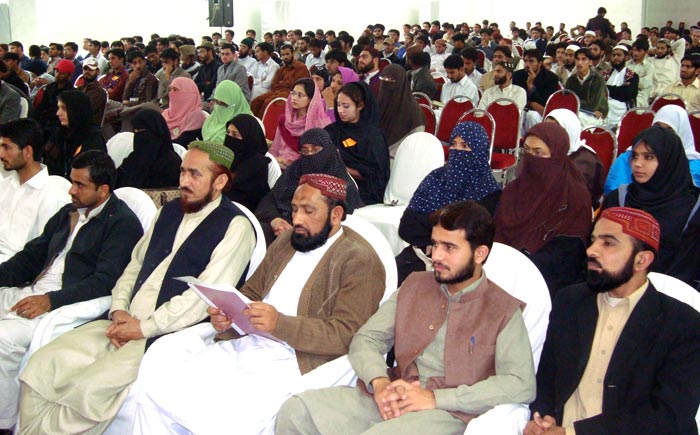 More than 40 students took part in the competitions in all three categories. In Urdu speech competition, the thrust of students' arguments was that progress of any country depended on education. There were thousands of educational institutions in Pakistan which did not have roofs, walls and other related infrastructure. Such educational policies were needed as would encourag parents to send their children to schools and colleges. The speakers said that there was a need to get rid of class-based educational system.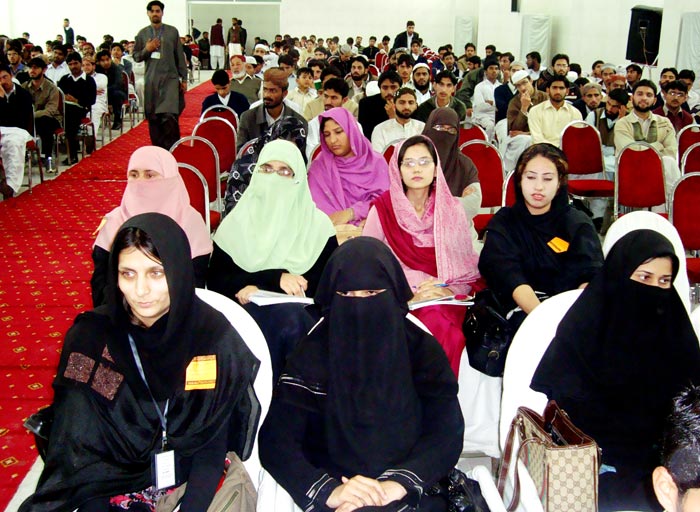 On the issue of leadership crisis, the students said that Pakistan was facing the leadership crisis as the destiny of the national was not in right hands. There were in-built hindrances in the system that barred the production of natural and competent leaderships. The speakers said had leadership of Pakistan been in able hands, there is no reason why Pakistan would not have made its mark in the Muslim world. They expressed the hope that the students could play leadership role in future aimed at ridding the country of multiple crises. Some of the speakers spoke at length on the judicial crisis. They said that as long as the independent judiciary was not restored to its constitutional position, the country would continue to suffer crisis after crisis. The resolution of judicial crisis could only bring this country back on track.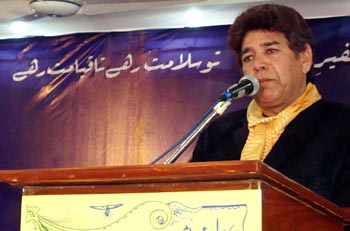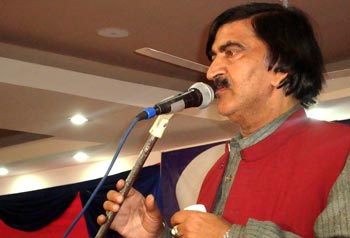 Actor Daniyal said that he was pleased to come here. COSIS had arranged week-long celebrations in a nice manner. He urged the students to polish their latent qualities to play their due role effectively.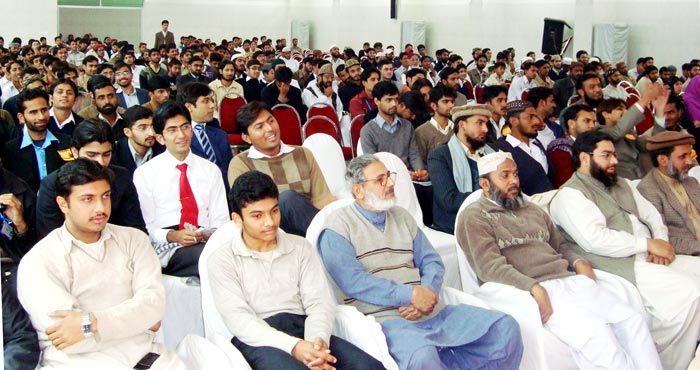 Producer Ajmal Rahi said that the students could prepare themselves for future leadership roles through these programs. He said there was a need to merge individual efforts in the larger whole for maximum output.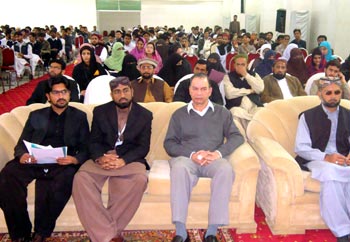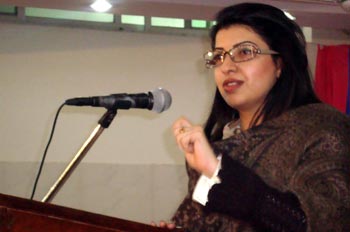 Renowned actor Agha Rahat said in his talk that Minhaj University had provided a good platform for the students who could raise their voice through it. He said they had rare chance of serving the nation through equipment of better education.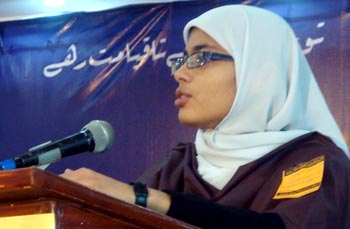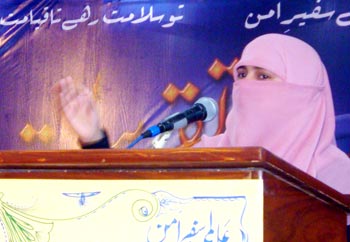 Principal of Pakistan College of Law, Ms Tasneem Kausar said that she was not reluctant to say that our country still possessed many good leaders but they were not allowed to play their due role. She said that the students were the people who could be instrumental in changing the destiny of this nation. She said there were many problems facing the country and it was responsibility of the government to solve them but the students would have to offer their services for it. She said Dr Muhammad Tahir-ul-Qadri had established a good educational institution in the form of Minhaj University where the students were getting good education.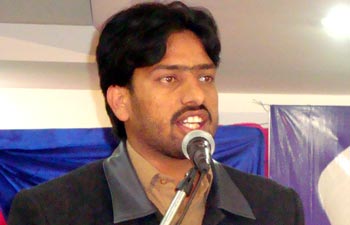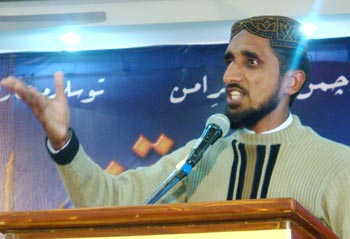 Sidra Akram of Punjab Law College, Atif Ali of Punjab University and Muhammad Mujahid of Diyal Singh College got first, second and third positions respectively in Urdu speech competition.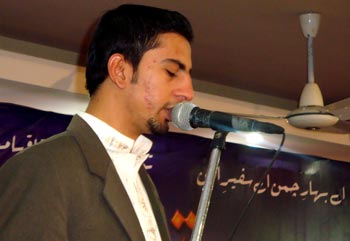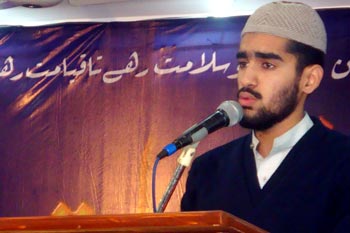 Mehwish of Agriculture University Faisalabad, Maryam Kabeer of Minhaj College for Women and Saher Ghani got first, second and third positions respectively in All-Pakistan Inter-Collegiate Essay writing competition organized by Minhaj Internet Bureau.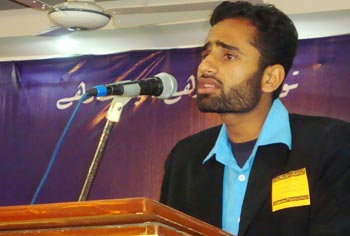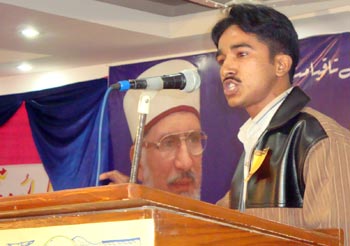 In the painting competition, Muhammad Imtiaz of Dar-ul-Uloom Nooria Rizvia Faisalabad, Usman Jamshed of PU, and Muhammad Umair of COSIS got first, second and third positions. These students made portraits of Shaykh-ul-Islam Dr Muhammad Tahir-ul-Qadri. Bazm president, Hafiz Ghzanfer, thanked al guests and students for their active participation in the week long celebrations. Prizes were distributed among the position holders at the end of the programme.