Students Parliament of MSM meets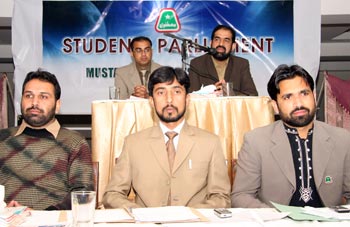 The annual meeting of Students Parliament of Mustafi Students Movement (MSM) was held on February 8, 2009 in the central secretariat. MSM president Muhammad Zeeshan Baig acted as speaker, whereas Secretary General MSM, Sajid Gondal was the deputy speaker. The session was attended among others by Ghulam Mustafa Noorani, Muhammad Hafeez Kayani, Saeek Khan, Rizwan Ali Qadri, Ismail Inam, and Tayyab Zia. Past presidents of MSM, Taveer Khan, Latif Sandhu and Ishtiaq Chaudhry attended the session on special invitation.
The proceedings of the session got underway with the recitation from the Holy Quran followed by Naat. Zeeshan Baig welcomed all members in his inaugural address. Sajid Gondal briefed the session on the items of agenda. Afterwards, all members were introduced to the central cabinet.
Speaker Zeeshan Baig administered oath to all members of parliament. Deputy Speaker Sajid Gondal presented the performance report of last seven months. He told the house that the organization of MSM had successfully been completed in 18 universities, 49 colleges and 21 schools. The house expressed its satisfaction over the report. The members were also requested to give their suggestions about the new code of conduct for MSM.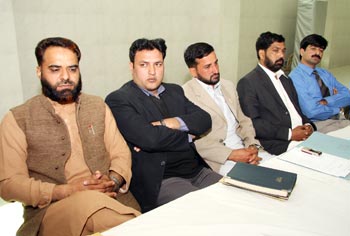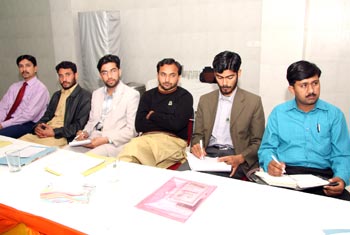 Nazim-e-Ala Dr Raheeq Ahmad Abbasi presided over the second session of parliament. After congratulating all members, he said that the students' wing of MQI was playing its important role in spreading the peaceful message of MQI. Senior vice president Amjad Jutt declared to award special shields to all the office holders of MSM. The award for the best organizational performance went to sub-chapters of Vehari, Bakhar and Gujrat in addition to declaring Sardodha as the best model city of MSM local chapter.