Minhaj University honours its alumni in style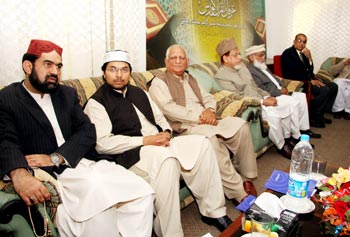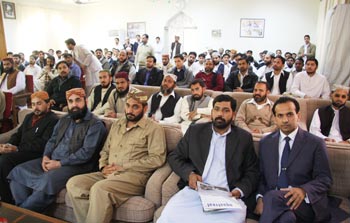 A ceremony was held in the conference hall, on February 16, 2009, in the honour of scholars who recently obtained their PhD degrees under the aegis of College of Shariah and Islamic Sciences (Minhaj University). Member of Supreme Council (MQI), Sahibzada Hussain Mohi-ud-Din Qadri, presided over the programme, whereas COSIS principal Dr Raheeq Ahmad Abbasi, Allama Miraj-ul-Islam, Mutfi Abdul Qayyum Khan Hazarvi, Prof Muhammad Nawaz Zafar, Sheikh Zahid Fayyaz, Mian Muhammad Abbas, Dr Ali Akber al-Azhari, Col. (r ) Muhammad Ahmad, Ali Ghazanfer Kararvi, Muhammad Hussain Azad, Allama Shahid Lateef Qadri, Hafiz Niaz Ahmad, and other leaders of MQI also participated in the ceremony. Abdul Qadoos conducted the proceedings of the programme.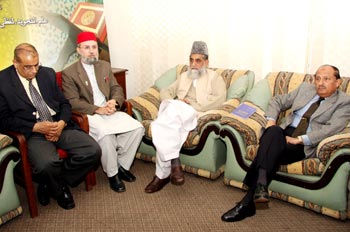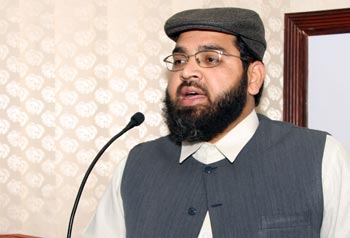 These PhD degree holders are alumni of Minhaj University and students of Shaykh-ul-Islam Dr Muhammad Tahir-ul-Qadri who have rendered important contributions in the field of knowledge and research in their respective disciplines. They include Dr Naeem Anwar Nomani (Karachi University), Dr Zahoorullah al-Azhari (Punjab University), Dr Ghulam Muhammad Qamer (al-Azhar University), and Dr Asghar Javed (al-Azhar University). The students who got BA Honours degree from al-Azhar University namely Mubushar Ikram, Muhammad Hamid, Muhmmad Usman Saddiqi and Muhammad Mahtaab Khan Abbasi also participated in the ceremony.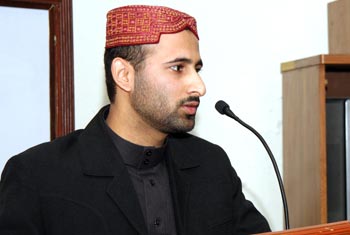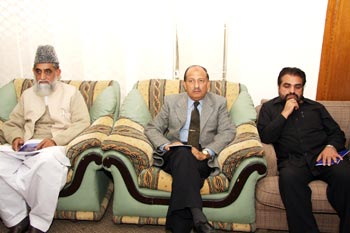 The proceeding of the programme got underway with the recitation from the Holy Quran followed by Naat. Representing BA Honours students, Muhammad Usman Saddiqi said in his talk that Minhaj University imparted purposeful education enabling them to carry on in the field. He said that the credit of their successes in foreign educational institutions went to Minhaj University.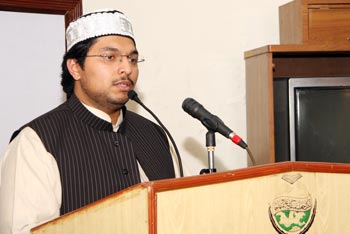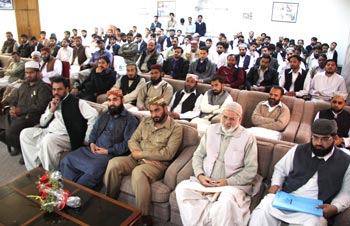 Sahibzada Hussain Mohi-ud-Din Qadri felicitated PhD scholars and BA Honours students. He said when Shaykh-ul-Islam Dr Muhammad Tahir-ul-Qadri founded Minhaj University, the purpose underlying its establishment was to impart education of both modern and ancient sciences. He said it was an age of specialization. As long as one did not specialize in any field, one's educational profile would not get noticed. The scholars completing their PhDs deserved appreciation who acted in time. Sahibzada Hussain Mohi-ud-Din Qadri declared to award gold medal to all PhD degree holders which will be given at some other central programme.
Dr Asghar Javed said in his talk that it was due to training and education imparted by Minhaj University under the supervision of Shaykh-ul-Islam Dr Muhammad Tahir-ul-Qadri that people like him achieved successes. He told the ceremony that about 50 students were studying in al-Azhar University out of which 32 belonged to Minhaj University.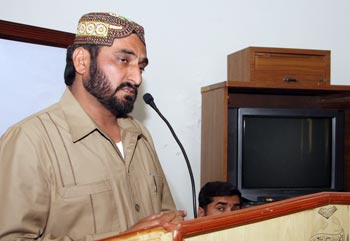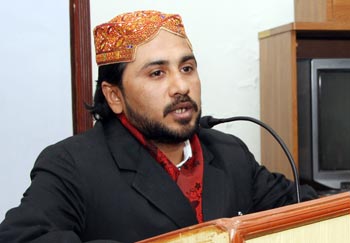 Expressing his views, Dr Ghulam Muhammad Qamer said that greatness lay in hard work and the students should reach their destination through industry and self application. He said it was a matter of honour for them that they belonged to Minhaj University and were there as its old students.
Addressing students, Dr Naeem Anwar Nomani said that he had completed his PhD on Shaykh-ul-Islam's work on Hadith. He said that Dr Muhammad Tahir-ul-Qadri was a great scholarly asset on whom scores of PhDs would be undertaken in future. He said he was proud to be back in his Alma Meter.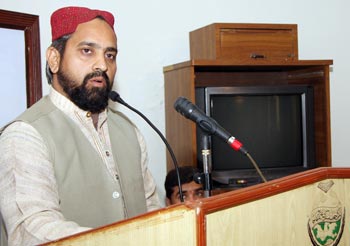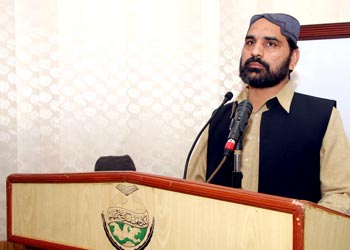 Dr Zahoorullah Qadri al-Azhari said that it was an occasion of immense pleasure and satisfaction that they were back in time at the same place from where they got their education. He said that the students of the University founded by Shaykh-ul-Islam had spread around the globe and were making important contributions at national and international levels.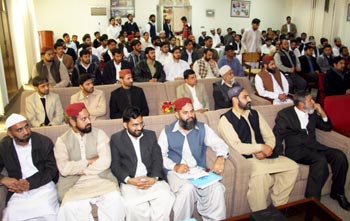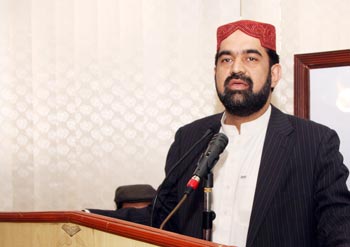 Principal COSIS, Dr Raheeq Ahmad Abbasi congratulated all distinguished PhD holders and BA Honours Students on their successes. He said they were precious asset of MQI. He also asked the students of COSIS to follow their predecessors in their footprints and break new grounds in the fields of research and knowledge. Dr Abbasi said that MQI had always introduced its students across the globe. The ceremony ended on Dua led by Allama Muhammad Miraj-ul-Islam.