Quiz competition in College of Shariah & Islamic Sciences

College of Shariah & Islamic Sciences (COSIS), Minhaj University, organized an inter-collegiate quiz competition in connection with the 58th birthday of Shaykh-ul-Islam Dr Muhammad Tahir-ul-Qadri, patron-in-chief of Minhaj-ul-Quran International. COSIS principal Dr Raheeq Ahmad Abbasi presided over the programme, whereas star opener of Pakistan Cricket Team, Imran Nazir, was the guest of honour at the occasion. Besides him, renowned PTV anchor Noor-ul-Hassan and famous journalist Mumtaz Shafi were also present among the distinguished guests.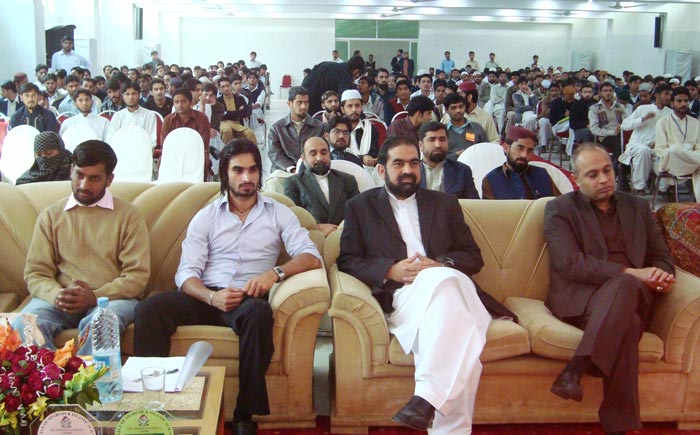 The students of more than 15 colleges and universities of Pakistan participated in the quiz competition. Muhmmad Waheed Iqbal and Toqueer Ahmad of COSIS, Muhammad Waqas and Muhammad Hamza of Punjab University, Nadeem Sarwar and Muhammad Sameem of Islamia College Civil Lines got first, second and third position respectively in the final round.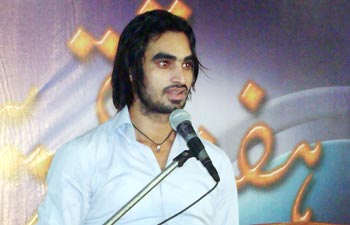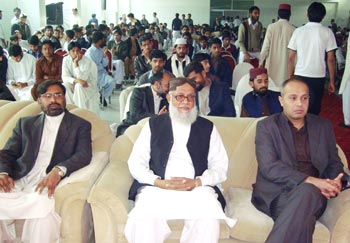 Renowned anchor of PTV, Noor-ul-Hassan, said in his speech that great people would be ahead of others at the time of hard work and at the backburner at the time of getting reward. He said recalling the favours of others and mentioning them in front of others by forgetting one's own services was the way of great people. He said Bazm-e-Minhaj organized quiz program in a nice manner.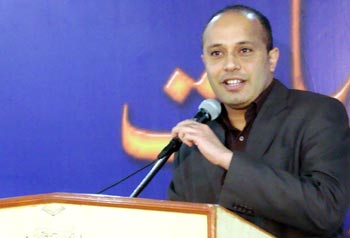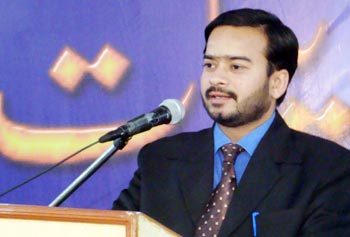 Famous journalist Muhammad Mumtaz Shafi said that knowledge opened way for consciousness and awareness further leading to acquirement of wisdom. He said the mix of knowledge and action created great personalities. Shaykh-ul-Islam Dr Muhammad Tahir-ul-Qadri was one of them. He urged the students to take a leaf from the book of Shaykh-ul-Islam and become an idea in their own right.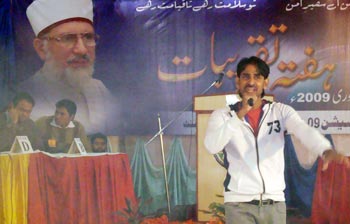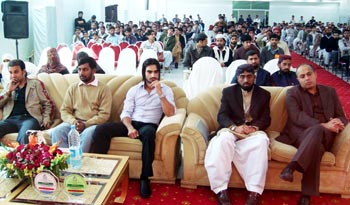 The opening batsman Imran Nazir said in his talk that he was immensely pleased to come to COSIS. Dr Muhammad Tahir-ul-Qadri had created good environment for education. Prizes were distributed among the position holders at the end of the programme.