Secretariat staff meets Shaykh-ul-Islam Muhammad Tahir-ul-Qadri

A meeting of the staff of central secretariat and the Lahore chapters of MQI with Shaykh-ul-Islam Dr Muhammad Tahir-ul-Qadri was held in the Imam Abu Hanifa hall on February 21, 2009. In addition to a large number of staff members and students of COSIS, Nazim-e-Ala Dr Raheeq Ahmad Abbasi, Brig (r ) Iqbal Ahmad Khan, Sheikh Zahid Fayyaz, Mufti Abdul Qayyum Khan Hazarvi, Allama Muhammad Miraj-ul-Islam, Prof Muhammad Nawaz Zafar, and other teachers of COSIS also participated in the programme. Qari Khalid Hameed Kazami inaugurated the programme with the recitation from the Holy Quran followed by recital of Naat.
The audience gave a standing ovation to Shaykh-ul-Islam Dr Muhammad Tahir-ul-Qadri upon his entrance in the main hall at 3 pm. Nazim-e-Ala Dr Raheeq Ahmad Abbasi welcomed Shaykh-ul-Islam and presented a progress report of different directorates of MQI during his stay abroad. Shaykh-ul-Islam expressed his satisfaction over the performance of the various departments and congratulated the staff members. Sajid Mahmood Bhatti put up a report about the ceremonies held in connection with the 58th birthday of Shaykh-ul-Islam Dr Muhammad Tahir-ul-Qadri. He told the audience that the birthday of Shaykh-ul-Islam was celebrated with traditional fervour and devotion across the globe including Pakistan. The birthday ceremonies started on February 1, 2009 and culminated on February 19, 2009. Different departments held gatherings to celebrate the occasion in a befitting manner. Shaykh-ul-Islam offered special congratulations to these departments over the conduct of these programmes.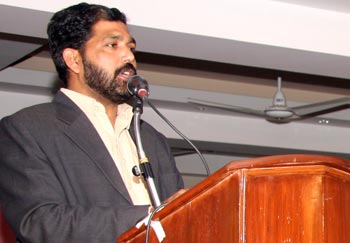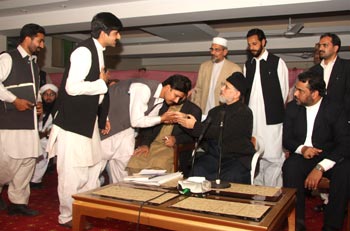 Expressing his views at the occasion, Dr Muhammad Tahir-ul-Qadri said that Allah Almighty created every man with a purpose and sent him to the world to accomplish this purpose. He said that if man fathomed this fact knowing full well that he would be held accountable before his Lord one day, this life would take the positive meaning. Otherwise it was tantamount to humiliation and degradation. He said that it was high time we thought about our lives whether they revolved around the attainment of this purpose or were characterized by degradation and shame.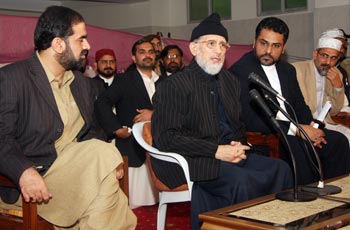 Shaykh-ul-Islam said that whosoever regarded this world as ultimate destination and allowed himself to be consumed by its pleasures, destruction lay in waiting for him. On the other hand, whosoever understood that there was another world after the world hereafter and worked hard to make it better would be happy on the Final Day. He said that he had answered hundreds of questions on all topics but one question that rendered him speechless pertained to the lack of real change in any Muslim country in the world. He said MQI had to answer this question. If Allah Almighty's help continued, the world would get an answer to this query one day.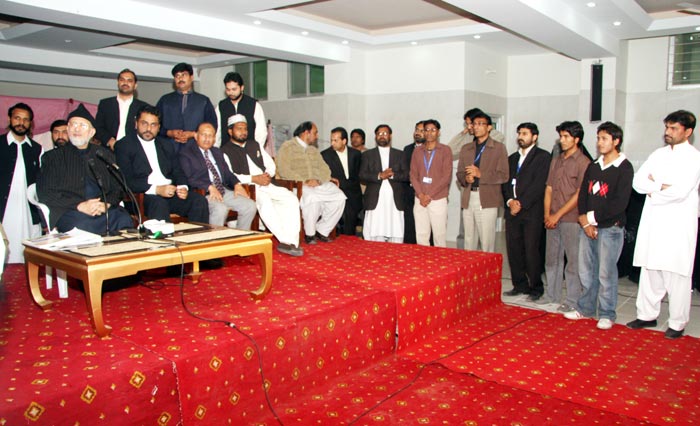 Shaykh-ul-Islam said that we would have to burn our midnight oil day in and day out to be able to answer this question. This hard work should be for religion and not world. He said that by grace of Allah Almighty many doubts and reservations of orientalists regarding Islam in the West had been removed due to hectic efforts of MQI. It would raise aloft the banner of Islam in the world by serving as bridge between Islamic world and West through promotion of peace, interfaith dialogue and harmony. The meeting ended on Dua. A sumptuous lunch was also given in the honour of all staff members before this meeting.