Funeral prayers of VC Minhaj University Dr Nazir Romani offered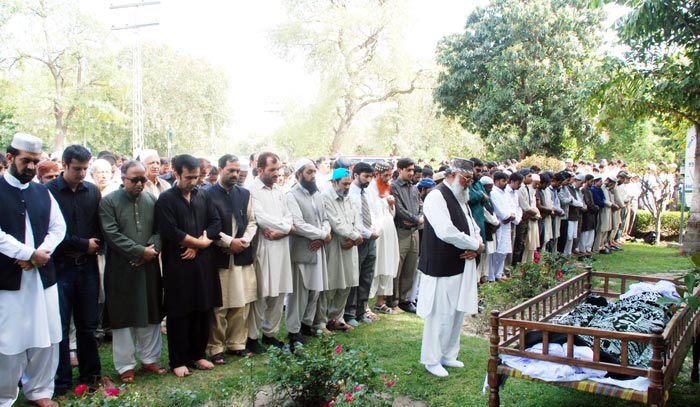 The Vice Chancellor of Minhaj University, Prof Dr Nazir Ahmad Romani, breathed his last on April 2, 2009. Dr Romani had a distinguished career in the educational field and served as Vice Chancellor of the University of the Punjab, Bahauddin Zakariya University Multan and the Quaid-e-Azam University Islamabad before assuming his responsibility of Vice Chancellor of Minhaj University Lahore. His educational services were recognized by all and sundry. His sudden demise has left a void, which will be hard to fill in the foreseeable future.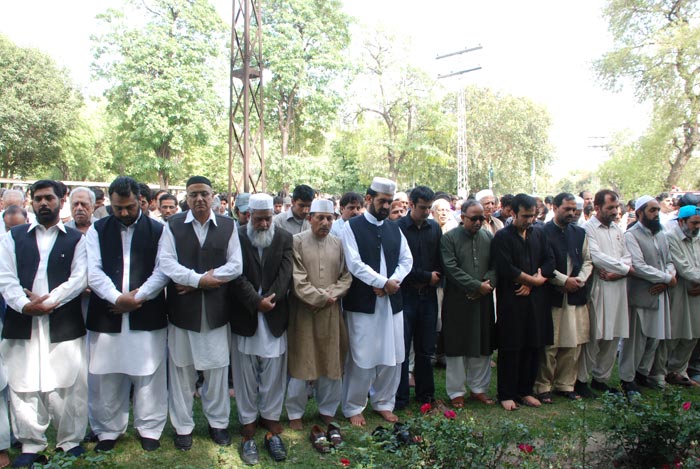 The funeral prayers of late Dr Romani were held in the New Campus of University of Punjab on April 3. Central Amir of Minhaj-ul-Quran International, Sahibzada Miskin Faiz-ur-Rehman Durrani led the funeral prayers. Nazim-e-Ala MQI, Dr Raheeq Ahmad Abbasi, naib Amir-e-Tehreek Brig (r ) Iqbal Ahmad Khan, naib Nazim-e-Ala Sheikh Zahid Fayyaz, Secretary General PAT Anwar Akhtar Advocate, Dean Faculty of Basic Sciences and Mathematics of Minhaj University Dr Ali Muhammad, Dean Faculty of Commerce and Management Sciences Dr Naseer Akhtar, Dean Faculty of Social Sciences Dr Muhammad Zahid Khan Lodhi, Registrar Col. (r ) Muhammad Ahmad, Assistant Registrar Muhammad Saleem, Controller Examinations Chaudhry Muhammad Yoqub, Allama Farhat Hussain Shah, Javed Iqbal Qadri, Ahmad Nawaz Anjum, Prof Zulfikar Ali, Najumsaqib and other leaders attended the funeral prayers of Dr Romani. In addition to central leadership of MQI, students, teachers of Minhaj University and people belonging to different walks of life were also in attendance in a large number.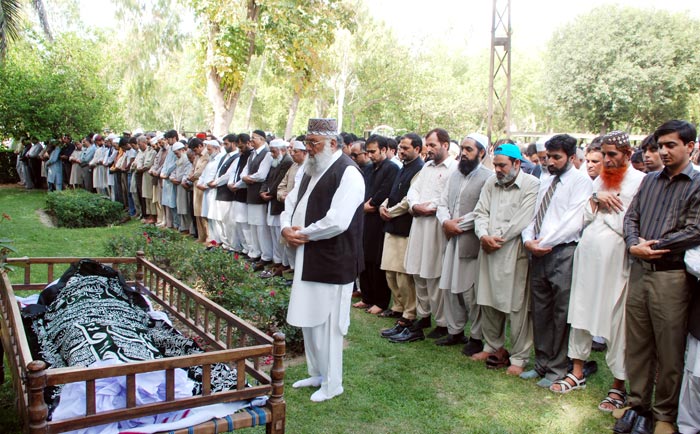 In his condolence message, Shaykh-ul-Islam Dr Muhammad Tahir-ul-Qadri has expressed his deep grief and sorrow over the death of Dr Nazmir Romani. He said it was an irreparable loss to the field of education and the Islamic world. Shaykh-ul-Islam appreciated the services of late Dr Romani for the cause of education and prayed to Allah Almighty to rest his soul in peace.
Central leaders of MQI, Sahibzada Miskin Faiz-ur-Rehman Durrani, Nazim-e-Ala Dr Raheeq Ahmad Abbasi, Sheikh Zahid Fayyaz and other leaders have condoled the death of Dr Nazir Romani with his family. Fateh Khawani was also done at the central secretariat. Besides this, hundreds of condolence messages have been sent by the workers of MQI around the globe.