Minhaj-ul-Quran Women League protests the incident of girl's flogging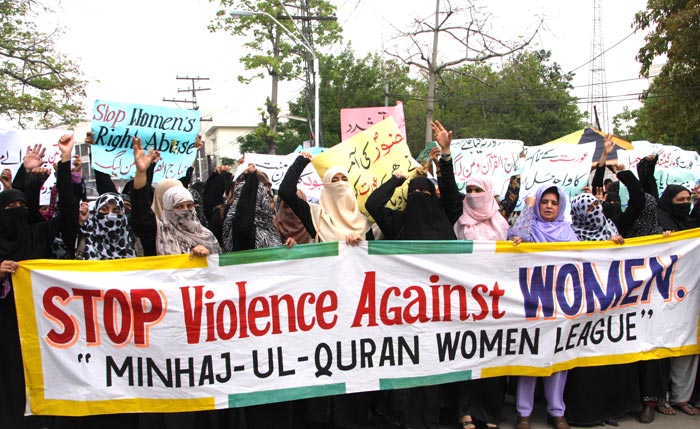 Hundreds of women belonging to Minhaj-ul-Quran Women League held a protest demonstration against public lashing of a girl in Swat in front of the Lahore Press Club on April 4, 2009. The protesters condemned this reprehensible, cruel and immoral act in the strongest possible words. Women were holding placards and demanded of the government to bring the perpetrators of this crime to justice. Central MWL president, Fatima Mash'hadi led the procession.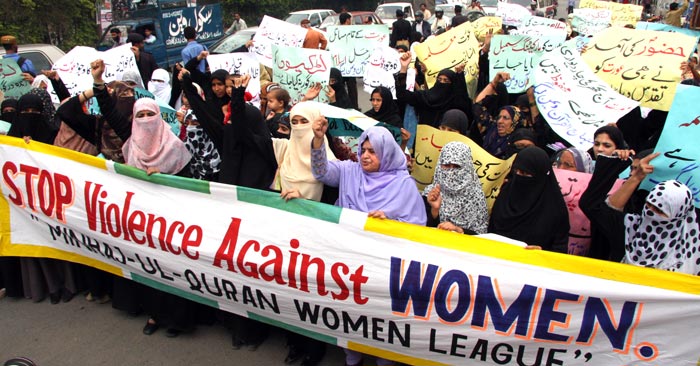 Addressing the participants, Fatima Mash'hadi said that this incident had shamed the entire Pakistani nation. Those who were involved in flogging the girl had nothing to do with Islam. Their version of religion was bringing both Pakistan and Islam into disrepute. She asked the government to deal with these criminals with iron hands. She said other incidents that demeaned women were a slur on the society. "Islam has given high status to women in her different roles as daughter, mother, wife and sister but the so-called champions of Islam were hell-bent to defame Islam through their ignorant activities," she said.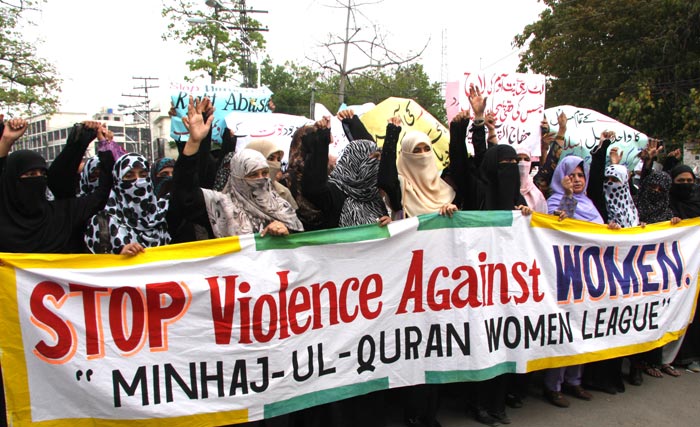 Fatima Mash'hadi said that Islam was all about peace, harmony and love in society and those opposed to these humane values did not deserve any concession at all. The perpetrators of this crime do not know what results their actions have produced and what misunderstandings had been created in the minds of rest of the world about Islam. She said Shaykh-ul-Islam Dr Muhammad Tahir-ul-Qadri was making his utmost efforts to promote the real and peaceful face of Islam and his teachings could be useful in getting rid of such problems.
Sumaira Rafaqat said in her speech that Islam gave equal rights to women as their male counterparts and the high stations that a woman occupies in Islamic society does not find any match in West. She said that the whole humanity was ashamed of the cruelty committed in Swat. A handful of extremists were bent on defaming Islam through their poisonous ideology. Ayesha Shabbir also spoke at the occasion.