Mass marriage ceremony of 23 couples held under Minhaj Welfare Foundation

Price hike and rising inflation have made it impossible for the common man to live a respectable life leave alone marrying off one's offspring especially daughters as it involves arrangement of huge dowry. In these circumstances, Minhaj Welfare Foundation, under the dynamic leadership of Shaykh-ul-Islam Dr Muhammad Tahir-ul-Qadri, has been making efforts from time to time to lessen the hardships of poor parents who do not have enough resources to marry off their beloved daughters. Mass marriage ceremonies held under the banner of the Foundation have become its prominent feature. One such ceremony of mass marriages whereby 23 couples tied the knot was held in the vast playground in front of the Central Secretariat of MQI on April 12, 2009. Central Amir of MQI, Sahibzada Faiz-ur-Rahman Durrani, presided over the prestigious occasion. The marriage processions were given red carpet welcome upon their arrival in the venue, which was beautifully and befittingly decorated. Mrs Quratulain Fatima, daughter of Dr Muhammad Tahir-ul-Qadri, attended the function on special invitation.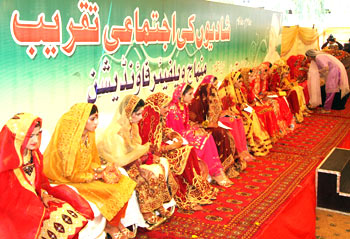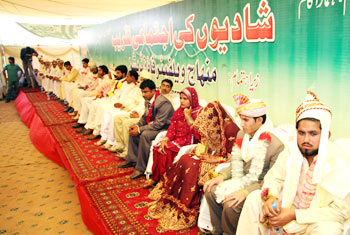 Director Minhaj Welfare Foundation Europe Dr Abid Aziz Khan, Federal Minister for Social Welfare Samina Khalid Ghurki, Khushbakht Shujaat MNA and central leader of MQM, Marvi Memon MNA of PML-Q, MPAs Majida Rizvi, Dr Asma Mamdot, Samina Khawar, Sajida Mir, Shoaib Khan Niazi, renowned film star Nishu begum, Insaaf Qureshi member of PPP Federal Council and representatives of social and welfare organizations also graced the occasion. Nazim-e-Ala of MQI, Dr Raheeq Ahmad Abbasi and Sheikh Zahid Fayyaz were also present at the occasion.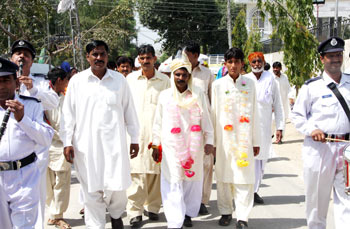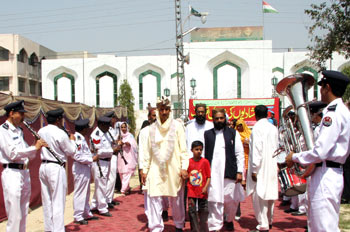 Speaking at the occasion, Director of Minhaj Welfare Foundation, Dr Shahid Mahmood, said that MWF arranges mass marriages of about 250 to 300 girls of poor families each year. 63 daughters from the poor families will be wedded next year in the holy month of Rabi-ul-Awal under the platform of the Minhaj Welfare Foundation. He thanked all guests for their participation in the ceremony. Sahibzada Faiz-ur-Rahman Durrani, Dr Raheeq Ahmad Abbasi and Sheikh Zahid Fayyaz also spoke at the occasion and threw light on the various welfare-oriented activities of MWF.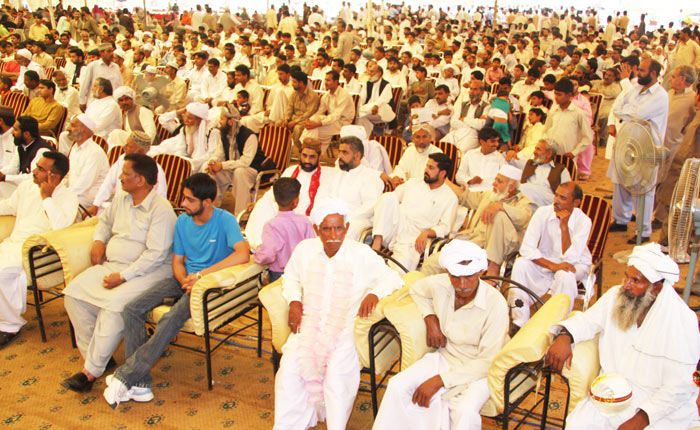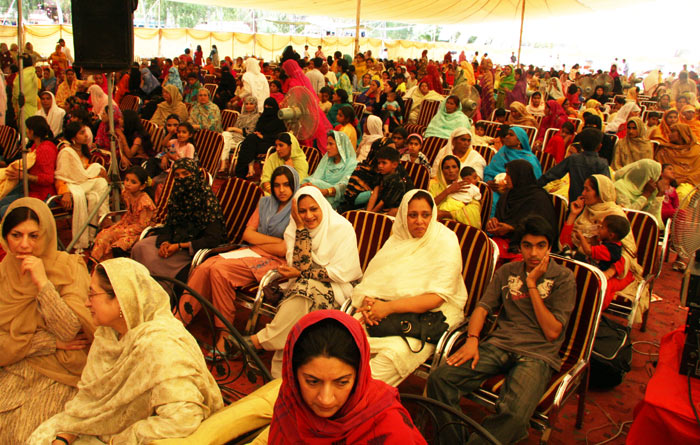 Every bride was gifted household things of Rs 125,000 each. Food arrangements for 1500 guests were also made. The scholars of Minhaj Ulama Council solemnized the Nikah of each couple separately. Pastor Irfan Shahzad was also present for solemnization of marriage of a Christian couple in accordance with the teachings of their religion. The gifts of brides were put on display in venue and banners bearing the name of concerned bridge and groom were hung for identification. Every bride and groom was also gifted a set of gold and wriest watch respectively. The 23 brides were seen off under the shadow of the Holy Quran. Sahibzada Faiz-ur-Rahman Durrani led the collective prayer.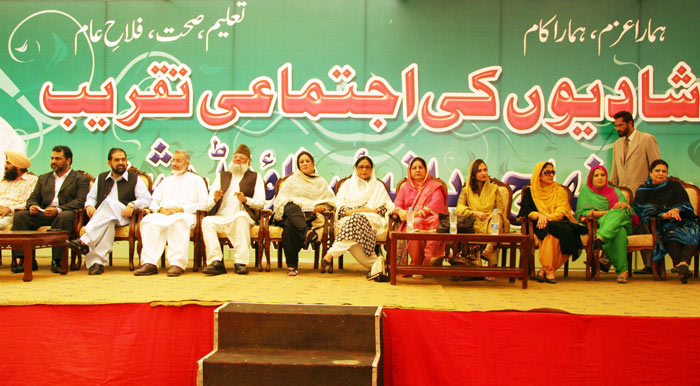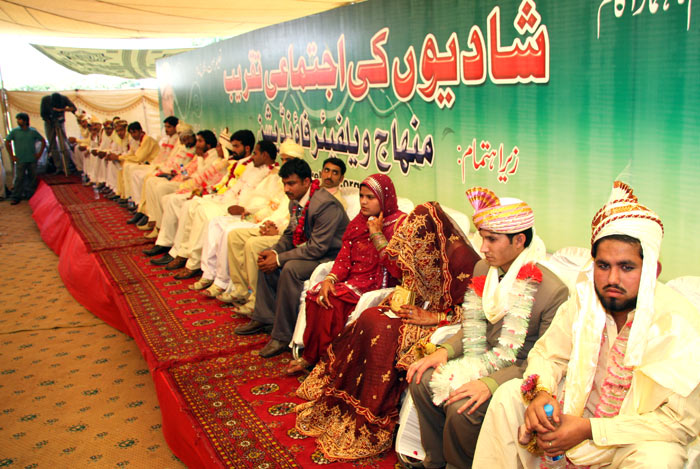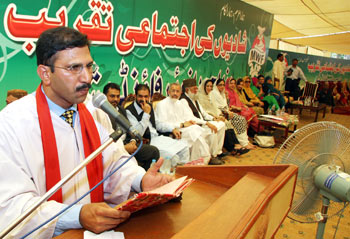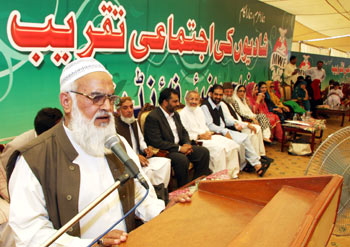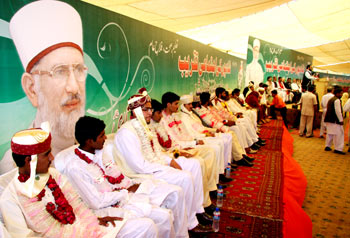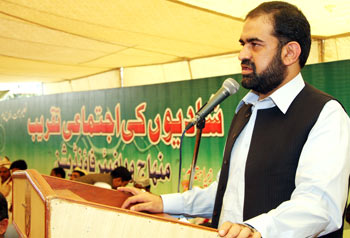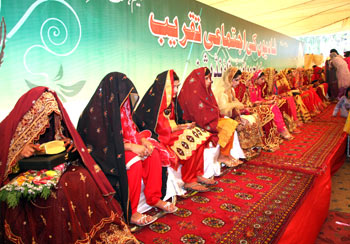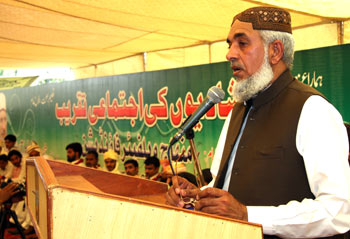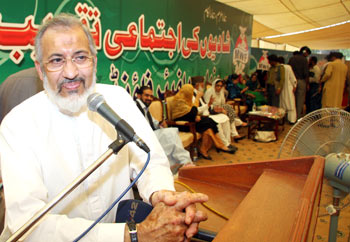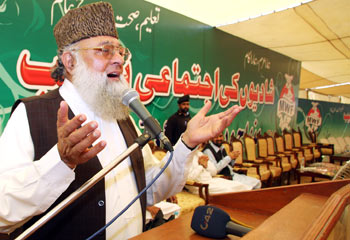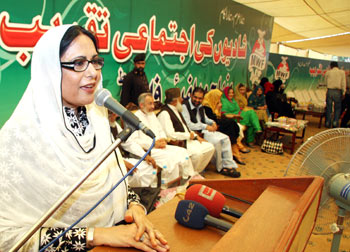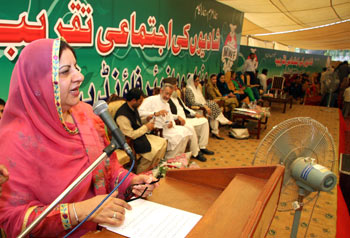 | | |
| --- | --- |
| MNA Khush Bakht Shujat's address to Marriage Ceremony ||| | Federal Minister Samina Khalid Ghurki's address to Marriage Ceremony |