Renowned journalist of Geo TV Prof Abdur Rauf delivers lecture at Minhaj University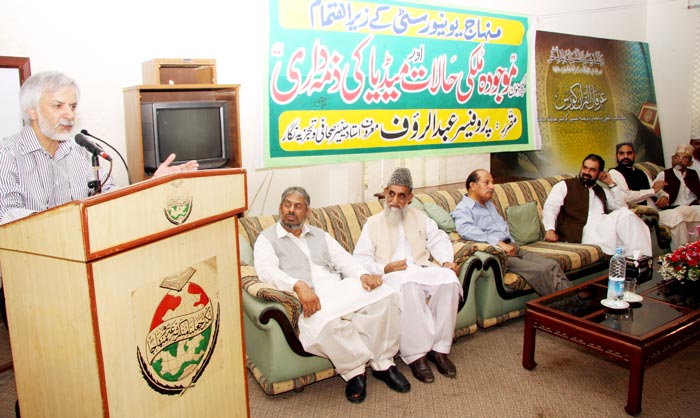 The College of Shariah & Islamic Sciences of Minhaj University organized an extension lecture in the University Model Town campus on April 29, 2009. Renowned TV journalist and anchor of famous programme '50 Minutes", Prof Abdur Rauf, was the speaker who delivered his speech on the subject of "Current national scene and the role of media". In addition to staff of central secretariat and students of COSIS, Principal Dr Raheeq Ahmad Abbasi, Vice Principal Dr Zahoor Ullah al-Azhari, Dr Ali Akber Qadri, Dr Masood Mujahid, Mian Muhammad Abbas Naqshbandi and other teachers of the College also participated.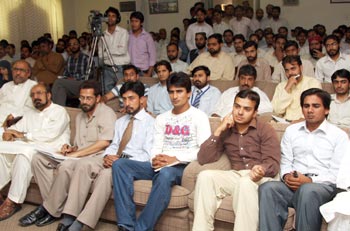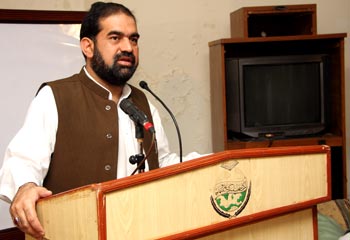 The formal proceedings of the programme got underway with the recitation from the Holy Quran by Qari Sayyid Khalid Hameed Kazmi followed by recital of Naat by Qazi Mudassar.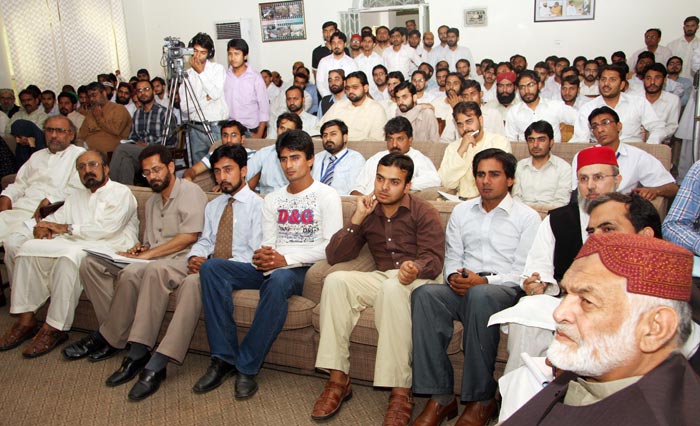 Dr Raheeq Ahmad Abbasi, principal of COSIS, welcomed the respected guest upon his arrival in the central secretariat of MQI. He paid rich tribute to the journalistic services of Prof Abdur Rauf. He said that Pakistan was passing through very difficult times and the concept of nationalism was being challenged by the emergence of phenomenon of regionalism, provincialism and sectarianism. He urged the people to develop unity in their ranks to foil all conspiracies against Pakistan.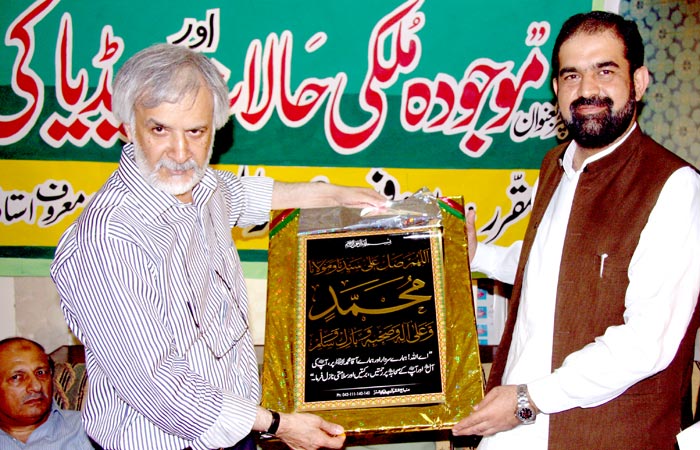 In his keynote speech renowned journalist, Abdur Rauf, said that the Muslims of the world have fallen victim to political and civilizational decline of unprecedented proportions. This was not the case in last many decades. The greatest challenge facing the Muslims is related to extremism and terrorism. He said that he lived in the US for three years in connection with education, Pakistanis enjoyed respect but today Pakistanis have to face humiliation at every step. He said that 62 years have passed since the establishment of Pakistan but we have not been able to end class division. One group of people says that Pakistan was meant to be a secular state, while the other is of the view that the founding fathers wanted Pakistan to be a theocratic state. Quoting an American columnist, he said that the nature of gigantic strides being made by the US in the field of education can be measured from the fact that if one talked of top ten universities of the world, 8 would be American and the remaining ones belong to the UK. There is no mention of any Pakistani University in the top 200 universities of the world.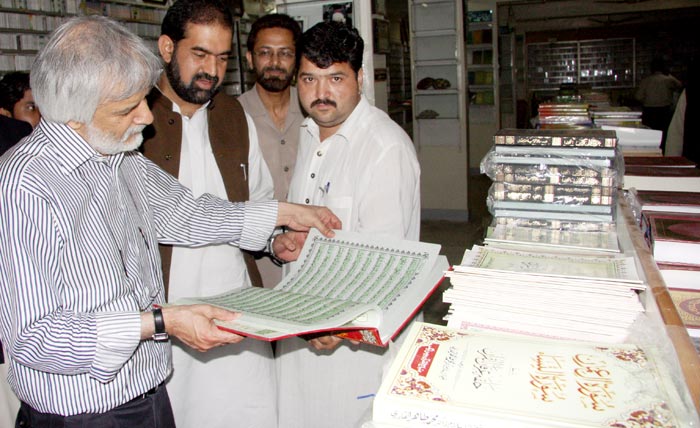 He warned that if the preset state of national and educational drift continued, time may come in next 25 years when we would not know how to write Urdu. Whatever things we have today have the stamp of 'made in other countries'. On the other hand, terrorists are pushing our nation into intellectual and ideological slavery by using gun and other means of terrorism. Our economic standing is so abysmal that we cannot formulate our budget without the financial support of others.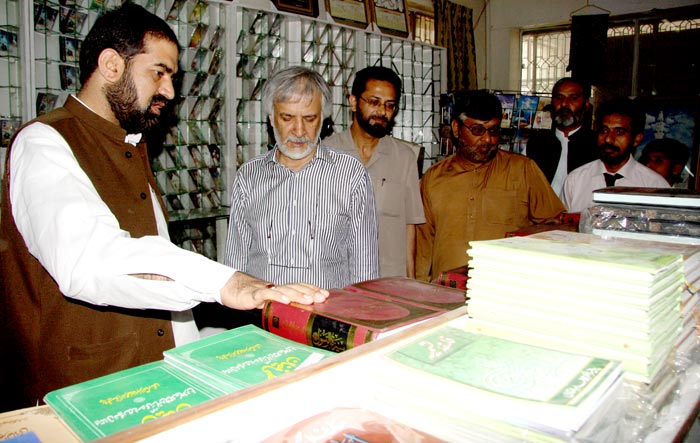 Prof Abdur Rauf said that Malaysia got freedom ten years after the establishment of Pakistan. Poverty ruled the roost there 30 years ago but now it has undergone total transformation because they have got good leadership who has brought laurels to the country by developing it at par with the world standard.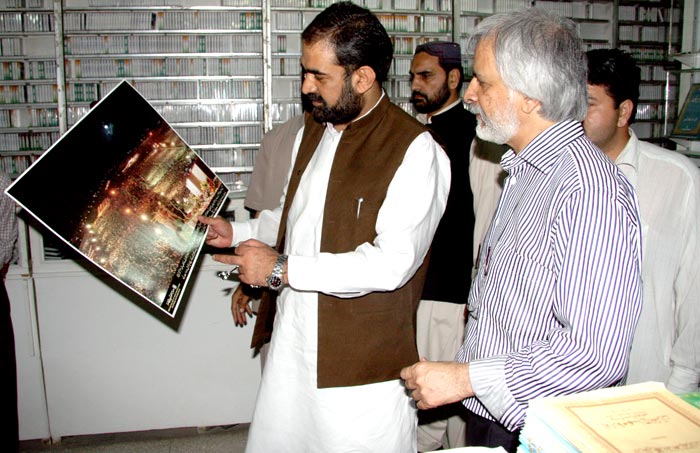 Abdur Rauf said that media have played important role in national awakening. There was a time when there was one state-run channel but now our country is replete with numerous current affairs and news channels that are busy, round the clock, spreading political and social awareness. He said media have given birth to a creative movement which is responsible for fresh and innovative national discourse and perspective.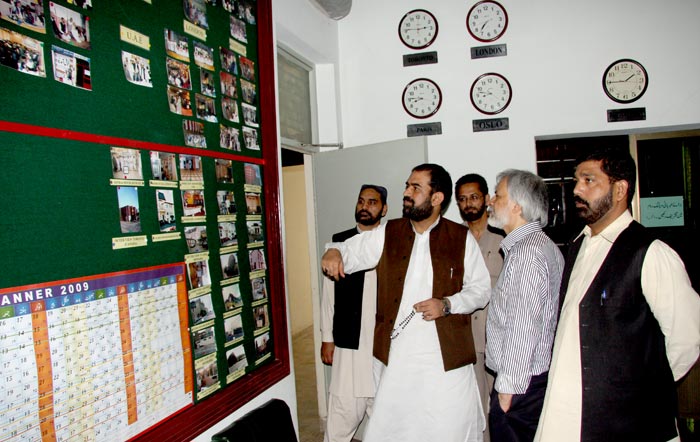 Answering different questions, Abdur Rauf said that rote culture is responsible for our educational decline. In foreign countries, people are given an ideology and ideas along with state of the art education. In a reply to a question he said that media should play leadership role. There are people who work hard day in and day out for progress and there are also others who wait for divine help to change their fate. He said we do not have clean drinking water. If we have to progress, we would have to control our population and enhance scholarly consciousness.
Giving example of Geneva city of Switzerland, he said that people still use oxen for ploughing purposes and spend most of their time in reading books than watching TV. He underlined the importance of book-reading for the spread of national awareness.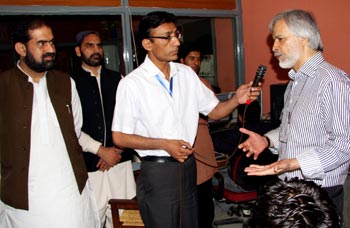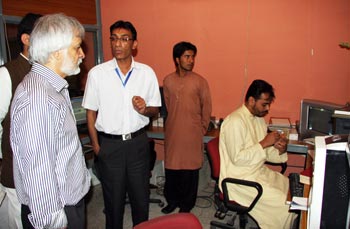 Dr Raheeq Ahmad Abbasi concluded the programme with his vote of thanks. After the programme, the respected guest called on Dr Raheeq Ahmad Abbasi and discussed matters of mutual interest with him. Later on, he visited different directorates and departments of the central secretariat. Dr Abbasi gifted Iftikhar Ahmad the books of Shaykh-ul-Islam and the 'Irfan-ul-Quran'.