MQI delegation participates in the Hindu festival of 'Holi'
The Hindu religious festival of 'Holi' was celebrated across the world on April 20, 2009. A special ceremony took place in local temple in Lahore to celebrate the occasion. On the special invitation of the Hindu community leaders Dr Manuher Chand, Dr Suresh, Dr Suneil Kumar and Prof Ashok Kumar, a delegation of directorate of Interfaith Relations of MQI participated in the celebrations. Sohail Ahmad Raza, director of the interfaith harmony Directorate, led the delegation.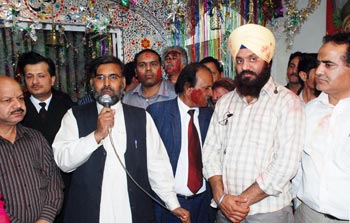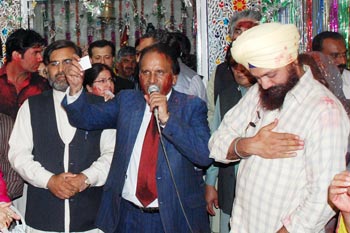 Expressing his views at the occasion, Sohail Ahmad Raza felicitated the Hindu community on the auspicious festival. He said that Islam is a universal religion, which has protected the rights of minorities. Being a Muslim it is the responsibility of every believer to safeguard the rights of those belonging to minorities. He said Shaykh-ul-Islam Dr Muhammad Tahir-ul-Qadri is working hard for the establishment of international peace and fostering dialogue among civilizations through interfaith interaction and engagement. That is why he established a directorate of interfaith relations to exclusively cater to this aspect. Besides this, there already exists a forum by the name of Muslim-Christian Dialogue Forum to enhance interaction between the Muslim and Christian communities. It is due to these practical efforts of Shaykh-ul-Islam that he is regarded as ambassador of peace across the globe.