Monthly Spiritual Gathering of Gosha-e-Durood - May 2009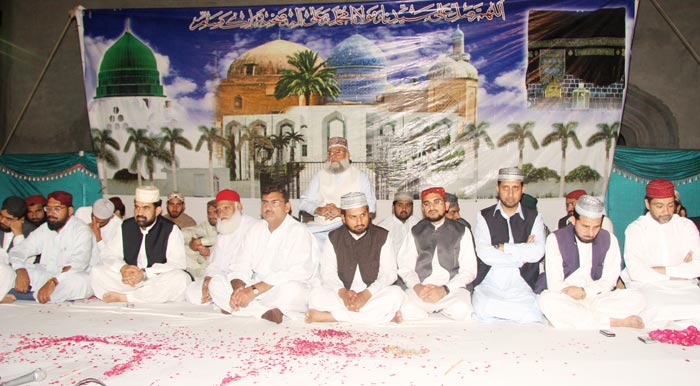 The 41st monthly spiritual gathering of Gosha-e-Durood was held on May 7, 2009 on the roof of Suffa hall of the central secretariat. Amir-e-Tehreek Faiz-ur-Rahman Durrani presided over the programme, whereas Nazim-e-Ala Dr Raheeq Ahmad Abbasi, Sq. Leader (r) Abdul Aziz, Rana Farooq Ahmad Mahmood, Rana Fayyaz Ahmad Khan, Rana Muhammad Idrees Qadri, Anwar Akhtar Advocate, Mutfi Abdul Qayyum Khan Hazarvi, Prof Muhammad Nawaz Zafar, Ahmad Nawaz Anjum, Haji Muhammad Saleem Qadri, Haji Riaz Ahmad, Hafiz Muhammad Iqbal Azam, Muhammad Bilal Uppal, Shahnawaz Uppal, Prof Zulifqar Ali, Zahid Mahmood Qadri, Jawad Hamid, Muhammad Aqil Malik, Sajid Mahmood Bhatti, Shahzad Rasul Qadri and other leaders were also in attendance. A large number of women also participated in the programme for whose sitting separate place was reserved.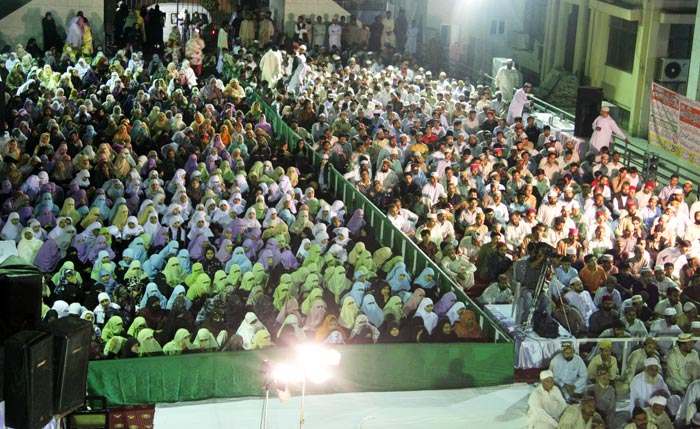 The proceedings of the programme got underway formally with the recitation from the Holy Quran at 10:30 pm after the Isha prayers. Qari Anser Ali Qadri, Basit Ali, Minhaj Naat Council, Shahzad Brothers, Bilali Brothers, Haideri Brothers and other Naat Khawans recited Naat. Allama Ahmad Nawaz Anjum presented the report of Durood recited so far prior to the address of Shaykh-ul-Islam Dr Muhammad Tahir-ul-Qadri. He told the audience that the number of Durood offered during the month of April was 449.5 million, 70 thousand and 745. Thus the total number of Durood has reached 8 billion, 65o million, 16 lakh, 24 thousand and 151.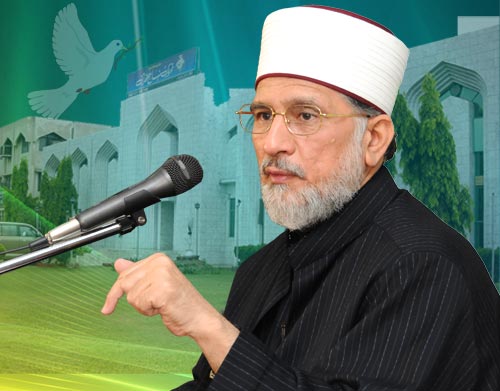 Before the formal start of his address, Shaykh-ul-Islam congratulated the audience and workers of MQI around the world about the number of Gosha-a-Durood. He said it was possible due to special blessing of Allah Almighty and favour of the Holy Prophet (S.A.W). Shaykh-ul-Islam resumed his discussion on the same subject of mysticism from the journal "al-Hikam al-`Ata'iyya" of Shaykh Inbe Attaullah as-Sakindari.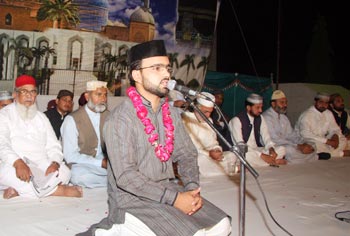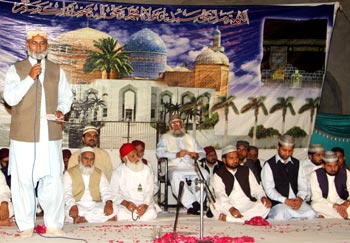 He said that Imam Inbne Atta says: O man! When you commit some mistake, do not look at it in a way as you get estranged from the presence of Allah. Rather, you should pay heed to your Lord and so focused should be your attention on Allah that you do not commit any sin. We should beg Allah for His Mercy, not his justice. We need to drive pessimism out of our lives because it is a sin. One is deprived of consistency after disappoint sets in. Thus by and by, man keeps getting away from the Presence of Allah.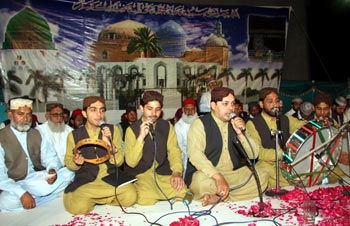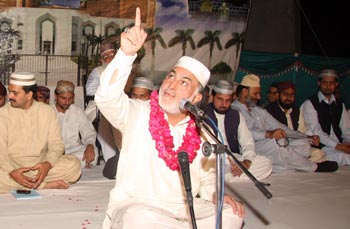 He said: There are three kinds of hearts Allah Almighty has blessed man with. One is 'Qalb Hayy', second 'Qalb Maut' and third is 'Qalb Sahih'. By 'Qalb Hayy' is meant a living heart. Such heart is not engrossed in worldliness. It is that heart, which is lost in the remembrance of Allah Almighty. The diseased heart is the one, which has been overpowered by diseases. These diseases take the man away from his Creator. The hearts of common Muslims are spiritually very weak and diseased ones. This is so because dissention and greed also dwell in the heart along with Iman.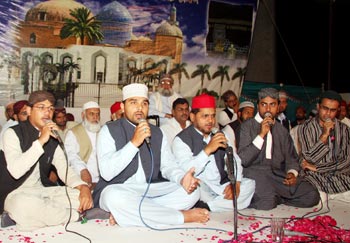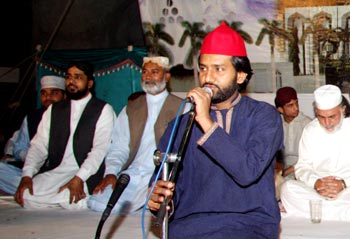 Regarding knowledge, Shaykh-ul-Islam said that the example of intensity with which the Holy Prophet (saw) emphasized the importance of knowledge and promotion of awareness cannot be found in history. The first revelation sent upon the Holy Prophet contained commandments about 'reading' and 'writing'. The grant of freedom to the prisoners of war (PoWs) in exchange for their act of making students learn how to read and write highlighted significance of knowledge. He said the Holy Prophet (SAW) promoted and projected the culture of knowledge. There is a need to connect promotion of knowledge with spiritual and moral training. Productive knowledge develops gnosis of Allah by enlightening the heart of learner.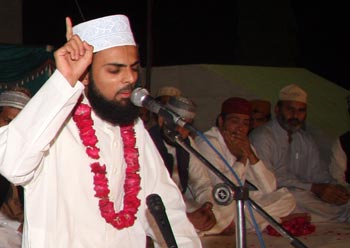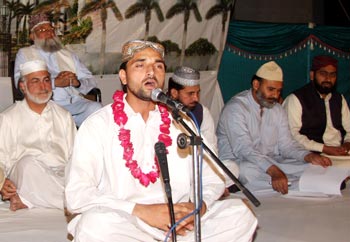 Shaykh-ul-Islam said that productive knowledge creates indifference in men towards worldly interests. It takes people closer to paradise and away from hell every moment. Therefore acquisition of such knowledge is responsibility of every person. The Holy Prophet (saw) said: whoever made worldly gain the pivot of acquisition and promotion of knowledge, he should consider hell as his final abode. Shaykh-ul-Islam said that if we want to enjoy real happiness and make our lives blessed one, we would have to make acquisition of knowledge the objective of our life. This would open up many doors of consciousness and awareness and the Muslim Umma would replace its decline with rise. He said MQI is a Movement for the spread of knowledge and it aims at transforming the Pakistani nation into an honourable, living and dignified nation. This journey of struggle cannot stop without reaching its destination. That is why the workers, associates and affiliates of MQI should make acquisition of knowledge the be-all and end-all of their lives.
The address of Shaykh-ul-Islam came to an end at 2 am followed by collective Dua.