Children Take Part in Fund Collection Campaign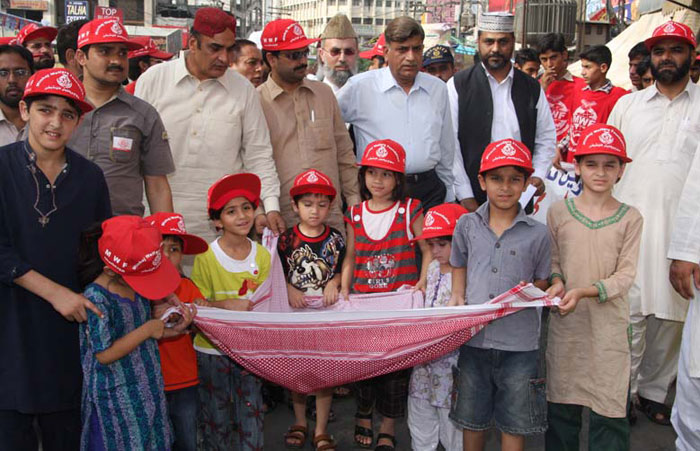 Fund collection campaign under the banner of Minhaj Welfare Foundation continues with zeal and zest across the country for help of Malakand affectees. In order to show their sentiments for their counterparts in the unfortunate areas, young children also participated in the fund collection campaign on May 21, 2009. Acting Secretary General of MQI, Sheikh Zahid Fayyaz, Director of MWF Dr Shahid Mahmood, Jawad Hamid, Sajid Mahmood Bhatti, Allama Muhammad Hussain Azad, and other leaders of MQI were also present at the occasion.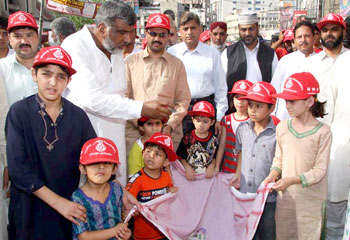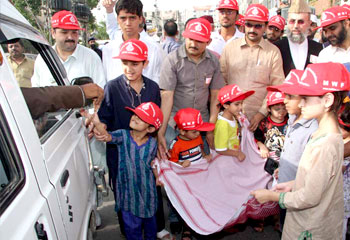 The central leaders joined children in the fund raising initiative. The purpose of children's appeal for donation was to express their sympathy for the suffering children of Malakand Division and ensure maximum help.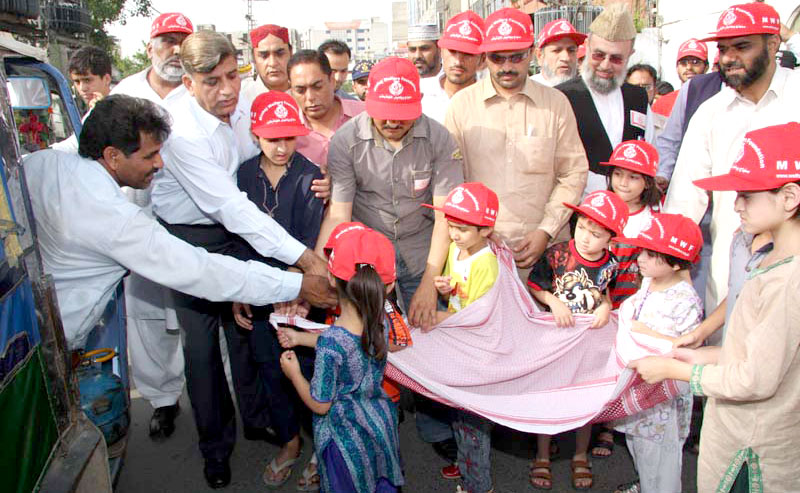 Children were wearing official red caps and shirts of MWF. They visited different shops, bazaars, squares, and people in cars and those walking by foot and requested them to donate generously for this sacred cause. People belonging to all walks of life contributed their share in the donations.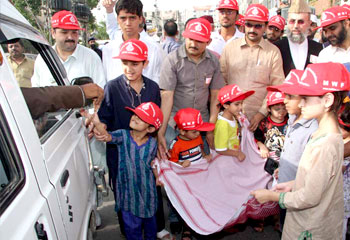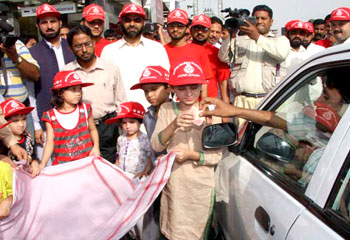 Media interviewed the young children. They said in their talk that they had taken to street to share the grief of their brothers and sisters in the affected areas and wanted to do something concrete for them.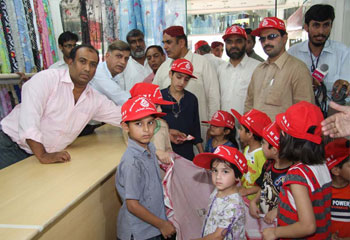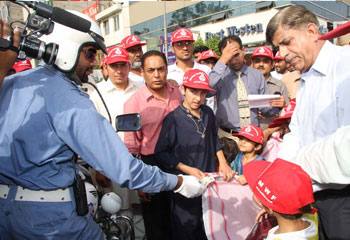 In the meantime, Minhaj Welfare Foundation has already dispatched dozens of trucks carrying relief goods for the relief camps.