NPC asks to government to stop foreign interference in our internal affairs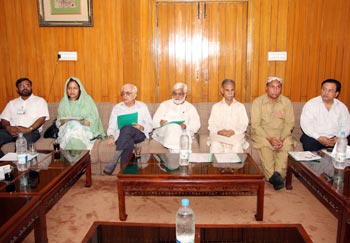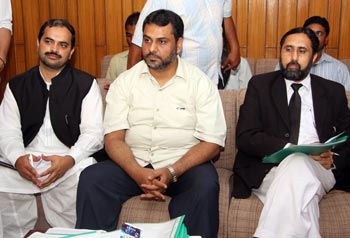 A third meeting of National Peace Council (NPC) was held in the central secretariat of Minhaj-ul-Quran International (MQI) with Mr. Ehsan Wain (General Secretary ANP) in the chair. The meeting drew broad-based participation and representation by religious and political parties across the political divide. The participants included Ms Mahnaz Rafi (PML-Q), Malik Hakmeen (PPP), Hameed-ud-Din Al-Mashriqi (Quaid Khaksar Tehreek), Sheikh Zahid Fayyaz, (MQI), Anwar Akhtar Advocate (PAT), Aleena Tiwana (Chairperson Interfaith), Khawaja Junaid (former Olympian), Ibtisam Elahi Zaheer (Jamiat Ahl-e-Hadith), Nazar Baloch (Balochistan), Dr Majid Abel (Naulakha Presbyterian Church), Dr Manohar Chand (President of Hindu Welfare Council), Jacquelyn Tresslor (Muslim-Christian Dialogue Forum), Sohail Mahmood Butt (Chairman Traders' Association), Jawad Hamid (Coordinator NPC), Senator Dr Abdul Khaliq Pirzada (MQM), Mohsin Aslam (Awami Qiyadat Party), Nausherwan (Parsi leader), Hafiz Raza Naqvi (Islami Tehreek Pakistan), Anwar Gondal (Jamat-i-Islami), Nafees-ur-Rahman Baloch (Jamhoriat Watan Party), and Sohail Ahmad Raza (Secretary General Interfaith Relations).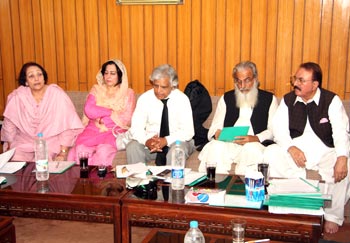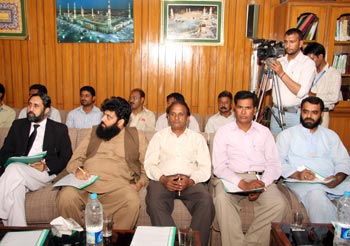 The meeting jointly and with consensus demanded of the government to find a lasting solution to the problems of terrorism and provincial autonomy. The Pakistani nation was increasingly falling victim to insecurity due to unending acts of terrorism and poor law and order situation. "This rising trend of insecurity had ominous implications attached to it," the participants agreed. An end to the feelings of deprivation could open the way for the establishment of durable peace in the country. This warranted transfer of provincial autonomy to the provinces in accordance with the provisions of the Constitution 1973.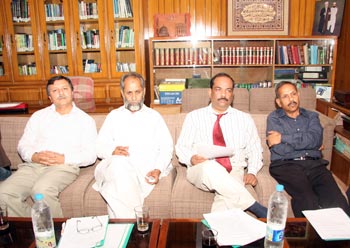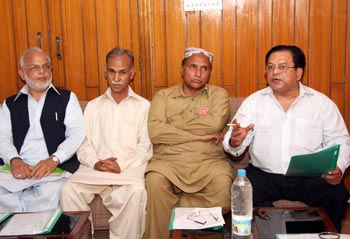 The participants asked the government to take people of Balochistan and NWFP into confidence and their demands for royalty should be accepted. The military operation should be wound up as early as possible so that the IDPs could return to their homes and restart their life. The meeting also asked the government to take immediate steps for an end to foreign interference in our internal affairs. "The Indian role in spawning of terrorism within our country should be exposed."