Thousands attend PAT's protest demonstration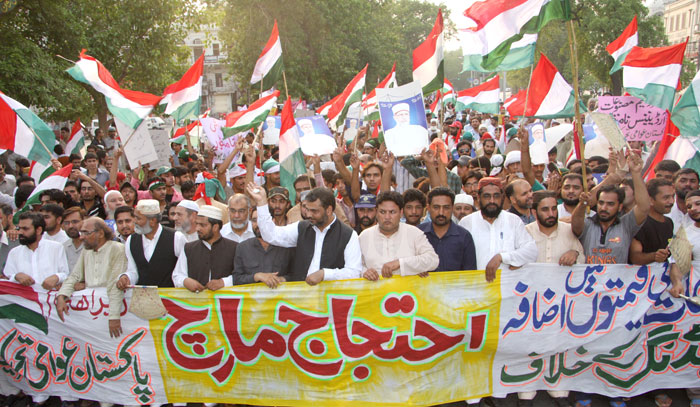 Pakistan Awami Tehreek organized a demonstration to protest the hike in prices of petroleum prices and frequent power failures that have plagued Pakistan, making life unbearable for the people. Anwar Akhtar Advocate, PAT Secretary General, and Sheikh Zahid Fayyaz, head of Central Coordination Council, led the demonstration. Addressing the participants of the march, Anwar Akhtar Advocate said that imposition of tax on petroleum products was against public interest and violation of basic human rights. The hike in the prices through an ordinance after the passage of the budget was tantamount to rendering parliament ineffective. He asked the parliament to reject the anti-people ordinance through a resolution under Article 89 of the Constitution. He said if the parliament failed to rectify the wrong, the judiciary had the power to call the executive to account. The suspension of carbon tax by the apex court had reduced the public anger against the government but it swelled up following imposition of Petroleum Development Levy, which was unfortunate.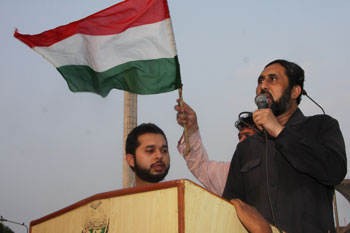 Central leader of PAT, Sheikh Zahid Fayyaz, said that the twin crises i.e. unending load-shedding and hike in petroleum products had made life miserable for the people. Despite load-shedding, people were still getting hefty bills, which was amazing. He asked the parliament and judiciary to play their role in the prevailing situation to give relief to the hike-stricken people. He also demanded of the government to take back the imposition of PDL and take emergency measures for ending load-shedding.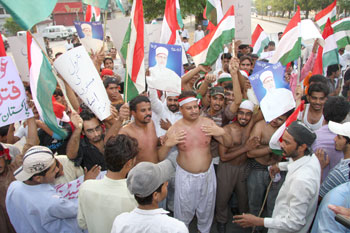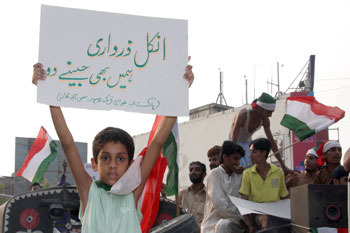 People belonging to all fields of life attended the march. They were carrying placards and banners with anti-hike slogans written on them. G.M. Malik, Jawad Hamid, Sohail Raza, Bilal Mustafvi, Amjad Butt, Allama Muhammad Hussain Azad, Irshad Tahir, Chaudhry Afzal Gujjar and Ishtiaq Chaudhry also addressed the march. Naeem-ud-Din Chaudhry, Raja Zahid Mahmood, Hafiz Ghulam Farid Saddiqi, Mian Iftikhar Ahmad, Javed Awan, Haji Javed, Sajid Mahmood Bahtti, Shahid Lateef, Aaqil Malik, Muhammad Yasir Khan, Chaudhry Mahmood, Tanveer Ahmad Sandhu, Raja Nadeem, Sufi Maqsood, Nasir Iqbal, Iftikhar Bokhari, Latif Sandhu, Farhat Hussain Shah, Mian Zahid Islam and Abdul Hafiz Chaudhry also participated in the march.