Minhaj-ul-Quran Women League's Rally at the Mall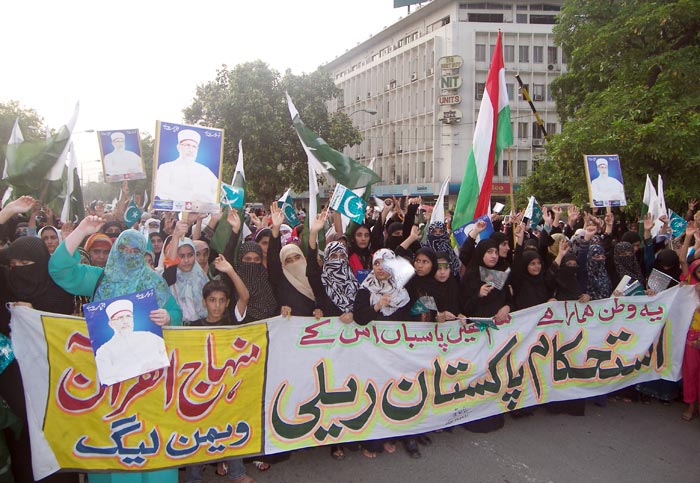 Minhaj-ul-Quran Women League organized "Istehkam-e-Pakistan Rally" on August 11, 2009 at the Mall. Hundreds of women and children took part in the rally. The children were carrying Pakistani flags and placards with "Long Live Pakistan" written on them. They also presented national songs during the course of the rally. The rally started from Masjida-e-Shuhda and ended in front of the Punjab Assembly.
Ms Fatima Mash'hadi, central president of Minhaj-ul-Quran Women League, has said that the creation of unity within our ranks was important step for foiling anti-state conspiracies and strengthening the federation. The circumstances demanded that we rose above our associations and demonstrated unity for security of the country.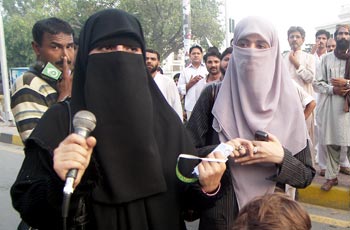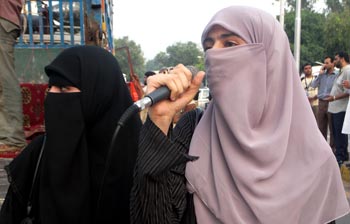 In her address to the "Istehkam-e-Pakistan Rally" at The Mall the other day, Ms Fatima Mash'hadi said that the difference of opinion and political dissent was beauty of democracy. We needed to respect each other's view point and eliminate hatred because we are all Pakistanis. She emphasized the importance of promoting peace, love and brotherhood in our ranks because this was the power by arming ourselves with we could progress and advance. She said that both Islam and the Pakistani law condemned terrorism and it should be eliminated in all its forms and manifestations. "Islam is a religion of peace, mercy, harmony and equality and we need to turn to the teachings of our beloved the Holy Prophet (S.A.W) for guidance in these precarious conditions," she held.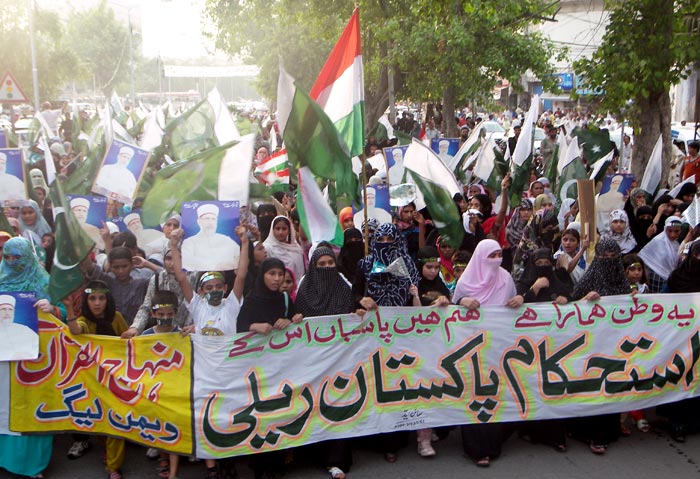 Central Secretary General, Ms Sumaira Rafaqat said in her speech that no individuals could be allowed to take law in their hands. The minorities should be protected at all cost. The cause of national solidarity could be advance if both people and the government worked in unison.
Paying glowing tribute to Shaykh-ul-Islam Dr Muhammad Tahir-ul-Qadri, Ms Sumaira Rafaqat said that Doctor sahib promoted true image of Islam in accordance with the demands of the contemporary age. There was need of across the board and impartial accountability in the country. "If transparent accountability is conducted, the way could be paved for strong Pakistan," he opined.
She regretted that women were being persecuted in the country in the name of honour and the government was not able to check such incidents. She said Islam gave comprehensive rights to women. Ms Ayesha Shabbir, president of MWL Lahore chapter and Ms Aneela Doager also addressed the rally.