Directorate of Interfaith Relations; MQI delegation participates in a Hindu festival 'Holi'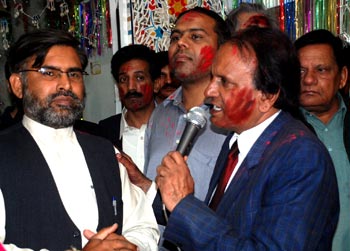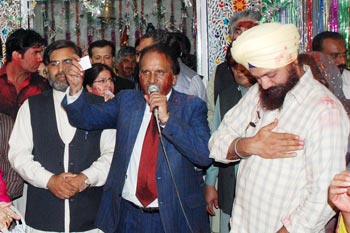 On March 20, 2009, the Hindu cultural festival of 'Holi' was celebrated across the world including Pakistan. A ceremony was held in Hera Krishna Temple in Lahore. On the invitation of leaders of Hindu community like Dr Munohar Chand, Dr Souraish, Prof Ashok Kumar and Dr Suneil Kumar, a MQI delegation led by Sohail Ahmad Raza, director of MQI's Directorate of Interfaith Relations, participated in the festival.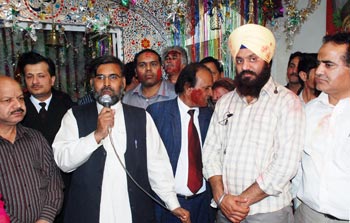 Speaking on the occasion, Sohail Ahmad Raza felicitated the Hindu community on this cultural festival on behalf of all Pakistanis. He said Islam is a universal and balanced religion, which has placed special emphasis on the protection of rights of minorities. Being a Muslim it is the fundamental obligation to protect the rights of the minorities. He said that Shaykh-ul-Islam Dr Muhammad Tahir-ul-Qadri is working for the promotion of peace, interfaith harmony and dialogue among civilizations to bridge gaps and foster understanding. It is in this backdrop that he set up a Directorate in MQI to cater to this aspect. There is another forum by the name of Muslim-Christian Dialogue Forum, which works for fostering dialogue between Muslims and Christians. He said that MQI believes in the culture of tolerance and mutual harmony among different faiths. "It is due to services of Shaykh-ul-Islam Dr Muhammad Tahir-ul-Qadri that he has been given the title of Ambassador of Peace" he concluded.