Extension Lecture at College of Shariah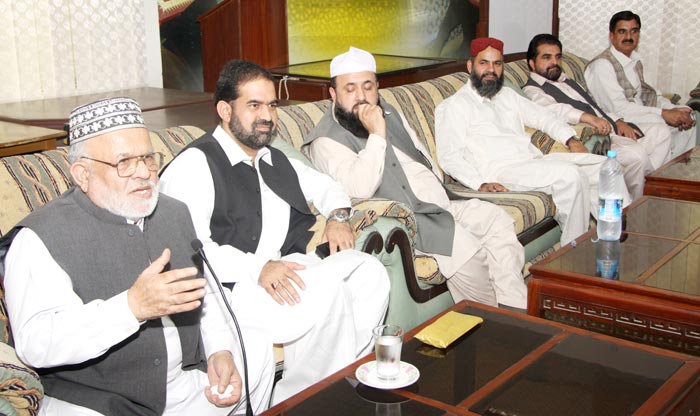 The College of Shariah and Islamic Sciences of the Minhaj University Lahore arranged an extension lecture on the subject of "Guiding principles for the scholars" on October…… 2009. The renowned educationist, researcher, intellectual, former Dean of Punjab University and Minhaj University respectively and Principal COSIS, Prof Dr Zahoor Ahmad Azhar, was the keynote speaker. Dr Raheeq Ahmad Abbasi, Nazim-e-Ala of MQI and Principal of COSIS, vice Principal Dr Zahoorullah Qadri, Dr Masood Ahmad Mujahid, Dr Muhammad Asghar Javed, Prof Sabir Hussain Naqshbandi and other teachers were also present on the occasion. A large number of students of M. Phil attended the extension lecture.
The programme was held in the Conference Hall of College of Shariah. The proceedings got underway with recitation of the Holy Quran by Qari Muhammad Naveed Awan followed by Naat which was recited by Qari Anser Ali Qadri and Zahid Bashir.
Dr Masood Ahmad Mujahid in-charge of M. Phil program, delivered the welcome address. He welcomed Dr Zahood Ahmad Azhar on his arrival at the College of Shariah. He said that college and its entire administration were privileged to have him with them as the guest speaker.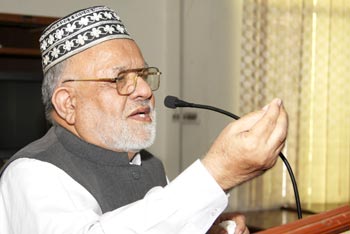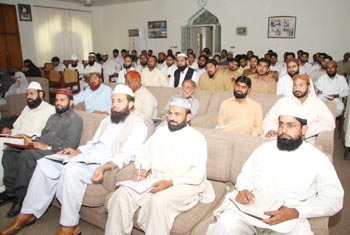 In his lecture, Dr Zahoor Ahmad Azhar said that no society could progress without researchers and scholars in different fields. The students would have to reset their direction in the educational field so that the country could prosper. He urged the students to pay special attention to learning Arabic, Persian, and English languages because it was after mastering these three languages that they could present the true concept of Islam.
He said that it was important for scholars to master the sciences of Quran and Hadith and present the Islamic teachings before the non-Muslims in a modern manner. Talking about the Minhaj University, Dr Azhar said that the institution combined both modern and classical sciences. He emphasized the need of creating awareness and patriotism among the student community in this age of mischief and disorder because it were the students who were builders of the nation. He said that multi-dimensional efforts need to be made to create awareness about knowledge.
The lecture concluded with Dua.