MQI's Director of Interfaith Relations meets Sikh Pilgrims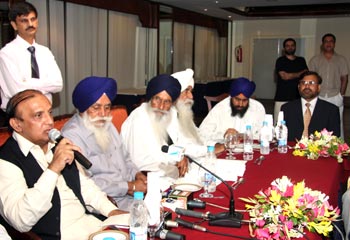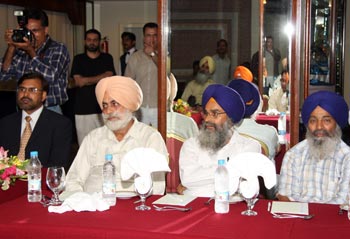 Chairman of Evacuee Property Board, Sayyid Asif Hashmi, hosted a dinner in a local hotel in the honour of the Sikh Pilgrims who were on visit to Lahore to participate in the programmes of death anniversary of Baba Gru Nanak. Sohail Ahmad Raza, Director of MQI's Interfaith Relations, also attended the dinner along with a delegation. The programme was held on 27 Sep, 2009.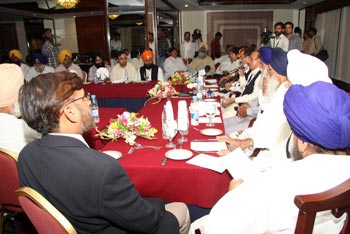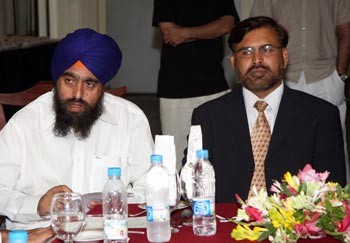 Addressing the gathering, Sardar Ameriat Singh, Sardar Harpaal Singh and Sardar Kuldip thanked the people and government of Pakistan for taking interest in the maintenance and development of the holy places of Sikh religion. Sayyid Asif Hashmi, Chairman of the Evacuee Trust Property Board, said in his speech that the government was making every possible effort to give as many facilities to the visiting pilgrims as possible. He said that Baba Gru Nanak University would also be established in Nankana sahib.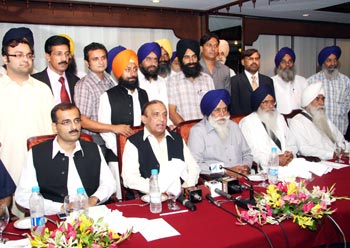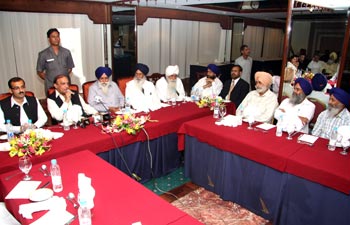 Expressing his views, Sohail Ahmad Raza said that Pakistan is an Islamic state and the protection and maintenance of religious places of other faiths is the responsibility of an Islamic state. The government of Pakistan is doing this duty in an appreciable manner. He said that MQI was busy bridging the gaps among different religions by promoting interfaith dialogue, harmony, love and brotherhood under the dynamic leadership of Shaykh-ul-Islam Dr Muhammad Tahir-ul-Qadri.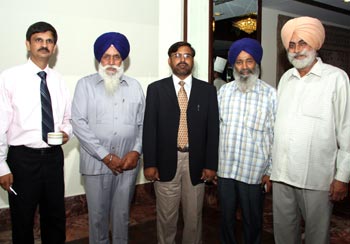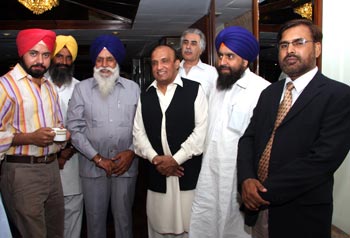 Talking to the media after the dinner, Sohail Ahmad Raza said that both Baba Gru Nanak and Hazrat Mian Mir projected the shared mission of love and peace among religions. He said that Shaykh-ul-Islam Dr Muhammad Tahir-ul-Qadri was promoting the same message of engagement and dialogue among religions in the contemporary age. "It is because of his contributions in this field that the followers of all religions accept him as Ambassador of Peace and Love," he held. He said that MQI would further strengthen this relationship with other religions including Sikhism in the future.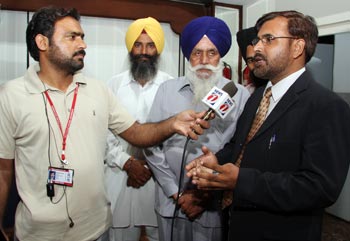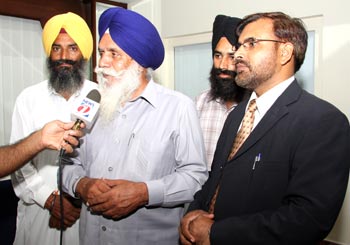 Sardar Bashan Singh, president of Gru Nanak Mission Pakistan, said in his comments that MQI, the biggest Islamic Organization of the Muslim World, demonstrates extreme amount of love and courtesy while dealing with followers of other faiths under the leadership of Dr Muhammad Tahir-ul-Qadri. It invites us to every programme at its central secretariat. "In the presence of such organizations as MQI, the rights of the minorities could not be violated at all," he concluded.
DCO Nankana Sahib Nabeel Javed, DPO Masroor Javed, Khurram Javed and Sayyid Faraz Abbas also spoke on the occasion.