Minahj Free Medical Camp against Hepatitis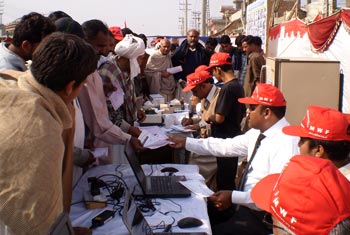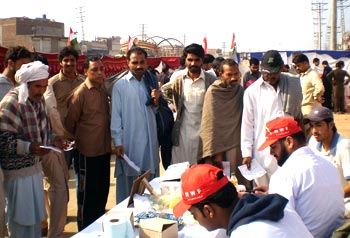 Minhaj Welfare Foundation (Hussainpura, Wagha Town) organized a free medical cap on November 15, 2009 in which blood grouping, tests of Hepatitis B & C and its free vaccination were done. Separate arrangements for male and female visitors were made on the occasion. The tests of around 500 people were conducted and about the same numbers of people were vaccinated against hepatitis. Dr Shahid Mahmood, Director of Minhaj Welfare Foundation and Muhammad Ahmad Moeen, Deputy Director of MWF, attended the programme on special invitation. Noted distinguished personalities which included Sayyid Sadaqat Hussain Shah, Malik Muhammad Ashraf Awan, Dr Khalid Pervez Sherzi and Shams-ud-Din visited the camp and appreciated the efforts of MWF.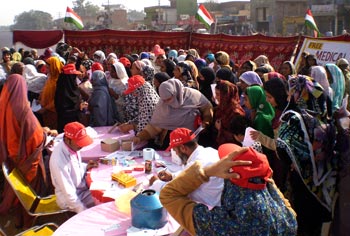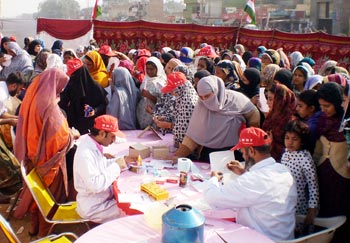 MWF Director Dr Shahid Mahmood felicitated Muhammad Umer, Sheikh Wakeel Ahmad, Dr Tariq, Dr Shahid Iqbal, Muhammad Asif, Faryad Masih, Amina Bibi, Shahana Kausar of Minhaj Women League and others who worked hard to make camp a success. He said that Minhaj Welfare Foundation was busy in hundreds of welfare projects across the country and millions of rupees were being spent on these projects. He informed the participants that the income accruing from the sale of hides this year would be spent on the under-construction building of Aghosh…an Orphan Care Home, which would have state of the art facilities for the upbringing, education, training and maintenance of the orphan children.