Joint meeting of Majlis-e-Shura & Federal Council of PAT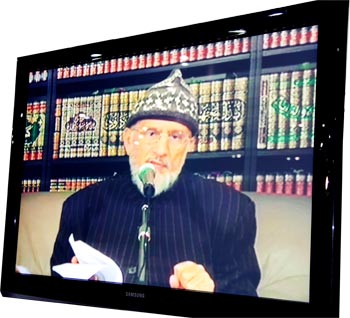 The joint meeting of central Majlis-e-Shura of Minhaj-ul-Quran International and Federal Council of Pakistan Awami Tehreek (PAT) was held in the central secretariat of MQI under the chairmanship of Sahibzada Hussain Mohi-ud-Din Qadri. A large number of representatives of MQI and PAT participated in the meeting from across the four provinces and Azad Kashmir. After a thorough discussion on the agenda items, it was decided that the doors of Orphan Care Home, Aagosh, would be open for terrorism-hit children. Free education facilities would be offered to them in all the institutions of Minhaj Education Society and arrangements would be made for the medical treatment of those injured in terrorist incidents. Blood banks would be established to donate blood to the victims and Minhaj Welfare Society would take it upon itself to finance the marriages of the orphan daughters of the affected families. Seminars on the subject of Respect for Humanity would be arranged across the country with a view to spreading awareness and forging consensus against terrorism. The youth would be encouraged to seek membership of voluntary rescue teams who could be put into action mode in case of any untoward eventuality.
All participants unanimously adopted the resolution presented on the occasion. Addressing the meeting, Sahibzada Hussain Mohi-ud-Din Qadri said that the entire nation considered terrorism as anti-Islam and anti-Pakistan and blasted in no uncertain terms. The government should take urgent measures to defuse the crisis and ensure the security of the people. National unity should be created as a way to defeat terrorism. The root causes of the malaise should be identified and addressed under a comprehensive antiterrorism policy. Husain Mohi-ud-Din Qadri regretted the fact that Pakistan did not have any anti-terrorism policy, which had consensus of all stakeholders. He said that the national consensus against terrorism offered the government a rare window of opportunity which the latter could use to calibrate an effective strategy after incorporating input from all streaks of national opinion and security establishment.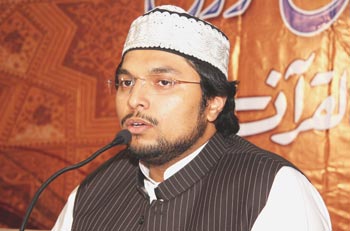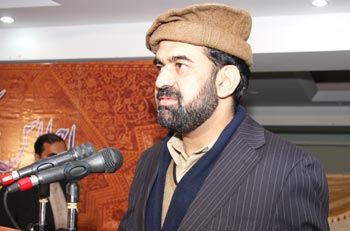 He said that formulation of such a policy should be informed by our home-grown needs with an objective to make Pakistan and its people safe from terrorism. "It should reflect the aspirations of the Pakistani people," he held.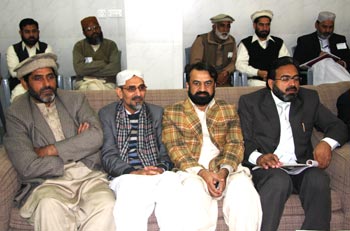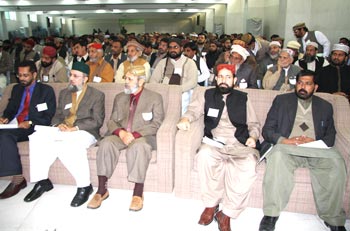 The resolution also condemned the expanding role of foreign powers in the national affairs of the country and demanded of the powers to seek an end to such interference. The meeting regretted the rising inflation, price hike and raging crises, which were making life difficult for the common man. It asked the government to take steps for good governance so that people of Pakistan could actually be made partners in the fight against all internal and external crises. It urged the government to make increase in rates of gas, petrol, wheat, sugar and power conditional on the approval by parliament. The resolution further emphasized that the abiding way of seeking an end to isolation of provinces was to ensure the provincial autonomy under the Constitution of Pakistan. It appreciated the recommendations of NFC Award, saying that creation of such a consensus was important for federation-provinces harmony. Other national institutions like Council of Common Interests, National Economic Council should be activated to play their fullest role in strengthening the federation. The resolution asked the government to make judiciary fully independent and appoint judges to the higher courts so that cheap and immediate justice could be meted out to people.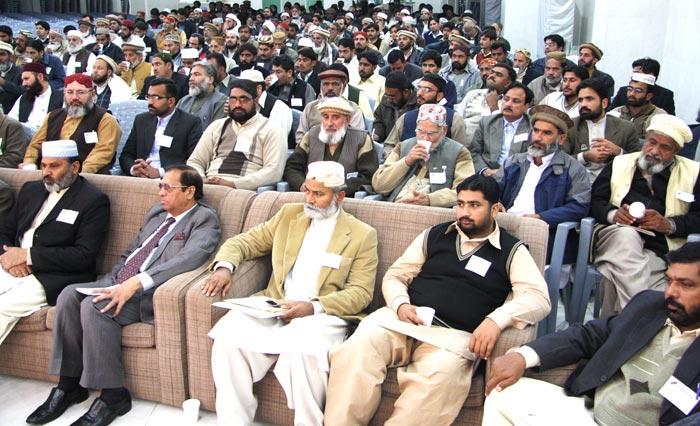 The government was urged to take every possible step for the rehabilitation of the people of the tribal areas through initiation of developmental projects to eradicate the backwardness of these areas. The corrupt and expensive electoral system presently in vogue should be replaced with system of proportional representation and national government consisting of all stakeholders should be formed to steer country clear of all crises and challenges. Political parties should be given representation according to ratios of votes secured through an independent electoral exercise.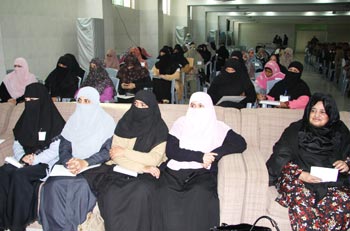 Amir-e-Tehreek Faiz-ur-Rehman Durrani, Nazim-e-Ala Dr Raheeq Ahmad Abbasi, Sheikh Zahid Fayyaz, Anwar Akhtar Advocate, Brig. (r ) Iqbal Ahmad Khan, Shaykh Abdul Aziz Dabbagh, Rana Muhammad Idrees, Sardar Mansoor Ahmad Khan, Rana Fayyaz Ahmad Khan, G.M. Malik, Raja Zahid Mahmood, Mian Zahid Islam, Javed Iqbal Qadri, Shafiq-ur-Rehman Saad, Haji Ilyas Qadri, Allama Farhat Hussain Shah, Allama Muhammad Hussain Azad, Dr Shahid Mahmood, Mian Abdul Qadir, Jawad Hamid, Sajid Mahmmood Bahtti, Bilal Mustafvi, Dr Tanvir Azam Sandhu, Iftikhar Qureshi, Muhammad Aqil Malik, Allama Shahid Latif, Sohail Ahmad Raza, Ch Amjad Hussain Jutt, Allama Imdadullah Khan, Qazi Faiz-ul-Islam, Fatima Mashahadi, Sumaria Rafaqat Advocate, Ch Abdul Hafeez, Muhammad Latif Madani, Ch Muhammad Ishtiaq, Naeemuddin Ch, Sajid Nadeem Gondal, Zaheer Abbas Gujer, Ch Muhammad Afzal Gujra, Irshad Tahir, Abdul Sattar Minhajian, Ghulam Murtaza Alvi, Ahmad Nawaz Anjum, Bashir Khan Lodhi, Hafeezullah Baloch, Deedar Soomro, Mushtaq Suharwardi, Ziaullah Khan, Sardar Faizullah Jan and Rana Amin and others were present on the occasion.