Minhaj-ul-Quran Women League celebrates its 22nd Foundational Day in style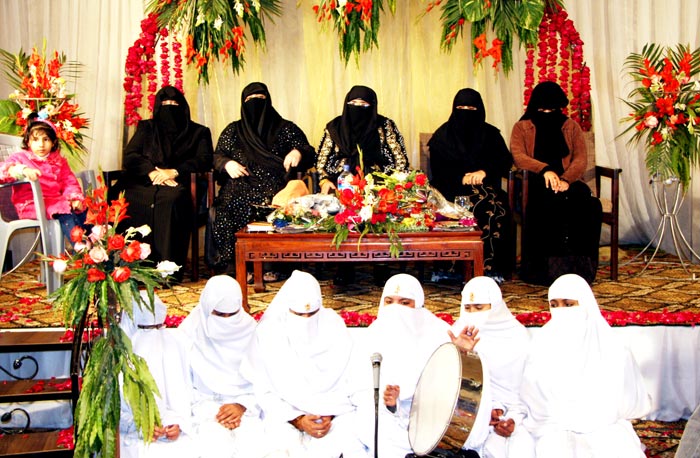 On the occasion of 22nd foundational day of Minhaj-ul-Quran Women League, 3-day celebrations were held at the central secretariat of Minhaj-ul-Quran International. January 3, 2010 was celebrated as a tribute to Mohtarma Riffat Jabeen Qadri, mother of Tehreek and paragon of determination & resolve. The programme, which was attended by Mohtarma Riffat Jabeen Qadri and Mohtarma Qura-tul-Ain Fatima as the chief guests, was held on the roof of Suffa Hall in the Central Secretariat. A large number of women from across Pakistan including the spouses of central leaders of MQI participated in the programme. The venue was decorated befittingly with flowers, multi-colour electric bulbs and other eye-catching decorations.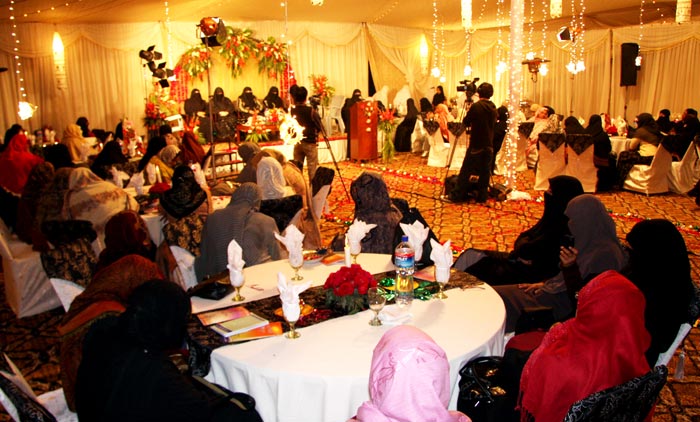 The formal proceedings of the programme got underway with recitation from the Holy Quran followed by Naat. In her introductory address, Ms Fatima Mashahdi, president of Minhaj-ul-Quran Women League, welcomed Mohtarma Riffat Jabeen Qadri and Mohtarma Qura-tul-Ain Fatima on their special arrival in the programme. She said that their very presence in the programme had given Women League a new boost by energizing their emotions and this Mustafvi Caravan would continue its journey under the dynamic leadership and guidance of Mohtarma Riffat Jabeen Qadri, mother of Tehreek. She said that the purpose of organizing the programme was to pay tribute to her services and contributions besides celebrating the establishment of Women League.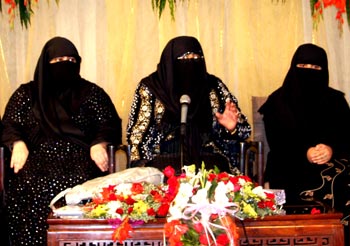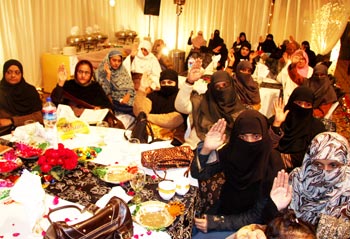 Ms Sumaira Rifaqat Advocate, Secretary General of Women League, said in her speech that those sisters and women were lucky who got a chance to work under the leadership of Begum Riffat Jabeen Qadri. She said that it was because of inspiring leadership of our great mother that the Women League had grown into a full fledged organization with its branches not only in Pakistan but also abroad. She said that the day was being celebrated as a mark of tribute to the mother of Tehreek throughout Pakistan.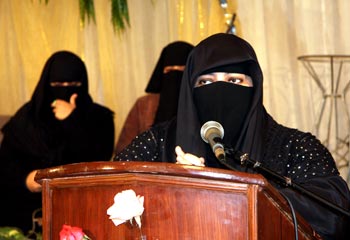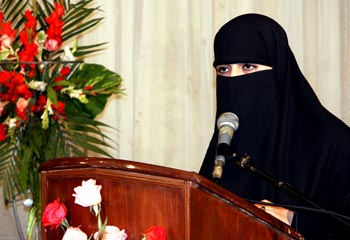 Other speakers also expressed similar views on the occasion and saluted the services of Mohtrama Riffat Jabeen Qadri for MQI in general and Minhaj-ul-Quran Women League in particular. She distributed appreciation certificates and shields to different women who worked hard day in and day out to promote the work of MWL in the country. Bouquets were also presented to the delegates who came from different parts of Pakistan. A Booklet entitled "Mohtarma Riffat Jabeen Qadri: a paragon of determination and loyalty" was also circulated among the participants. All participants stood up from their seats and made a new year resolve to work hard to realize the aims and objectives of MWL and convey its message to every household in Pakistan under the leadership of their mother.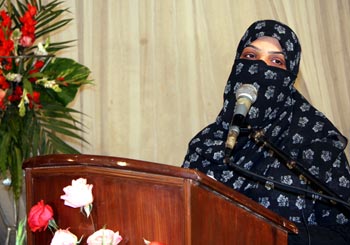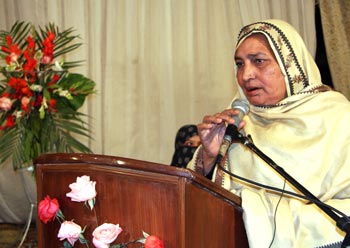 Speaking on the occasion, Begum Mohtarma Riffat Jabeen Qadri welcomed all participants and guests to the central secretariat. She congratulated Minhaj-ul-Quran Women League on the completion of its 22 years of struggle marked by relentless pursuit of its goals. She said that MWL had come a along way in these 22 years from being a small organization to becoming a well-recognized national-level NGO, which was playing its due role in allaying confusions and misunderstandings about the women rights in Islam, promoting women rights in accordance with Islamic principles and giving women of different backgrounds a platform for expression of their collective voice.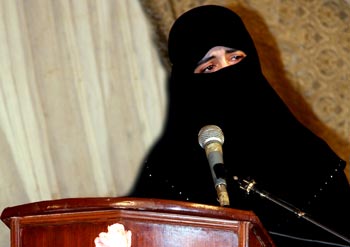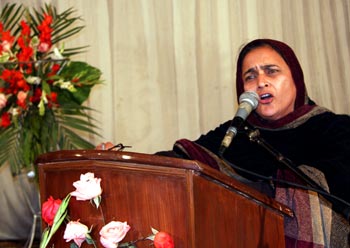 She said that the credit of the successes achieved by MWF in a short span of 22 years went to Shaykh-ul-Islam Dr Muhammad Tahir-ul-Qadri who was working strenuously for promotion of peace, human rights, interfaith dialogue and harmony in the world. She concluded by saying that "we are duty bound to promote his mission in our respective capacities for a better and peaceful world."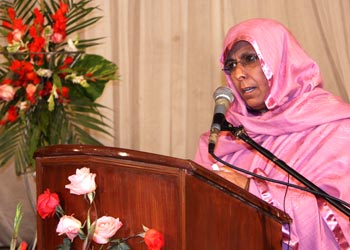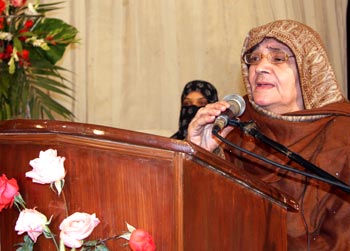 In her brief talk, Mohtarma Qura-tul-Ain Fatima, daughter of Shaykh-ul-Islam, felicitated MWL on its foundational day hoping that it would work even harder to promote the message of Islam and women rights in every nook and corner of the world. She also paid a tribute to all workers, leaders and associates of MWF for their contributions to the cause of women rights.