Christmas programme attended by the delegation of MQI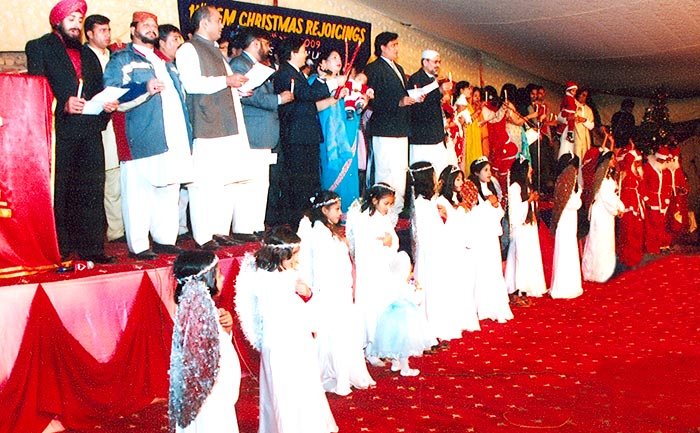 On 17 December 2009, International Gospel Mission held its annual programme titled "Happy Christmas" at I G Church, Dilkusha Colony, Lahore.
At the invitation of the chairman of International Gospel Mission, Reverend Dr Marqas, a delegation of Minhaj-ul-Quran Intrernational participated in the programme. Muhammad Mustafa (G M Malik); director foreign affairs MQI, Sohail Ahmad Raza; director interfaith relations of MQI, Iftikhar-ul-Hasan Chishti and Muhammad Aleen Khan represented the movement. The delegation – on behalf of Shaykh-ul-Islam Dr Muhammad Tahir-ul-Qadri, the founder of MQI – presented a wreath of flowers to Reverend Dr Marqas who was the host at the programme.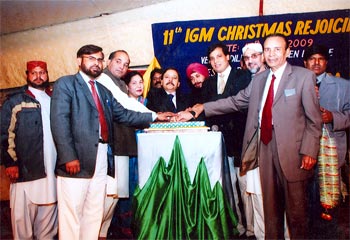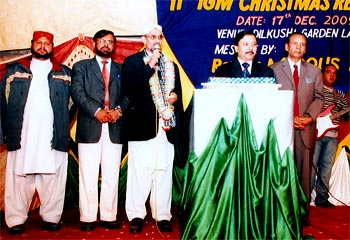 Among the prominent members of the Christian community present on the occasion were member National Assembly Akram Maseeh Ghull (president Muslim League Minority Wing), Shehzad Ilaahi (MPA), Pastor Chaman Sardar, Pastor Javed Akhtar Maseeh (press secretary of MCDF). The gathering consisted of hundreds of Christians.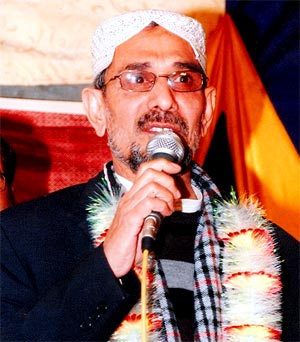 In his speech, G M Malik said: "Islam is a religion of peace, tolerance and forbearance, and it attaches top priority to the dignity of human beings." Then he referred to a Qur'anic verse from Sura al-Maida which says if anyone kills a human being it shall be as though he had killed all mankind; whereas, if anyone saves a life, it shall be as though he had saved the lives of all mankind. He condemned all acts of terrorism which are being perpetrated in the name of Islam; they has nothing to do with Islamic teachings.
Shaykh-ul-Islam Dr Muhammad Tahir-ul-Qadri, he said, is the ambassador of peace. He is bridging the East and the West. Mentioning his celebrated voluminous fatwa, G M Malik said that Shaykh-ul-Islam – on the authority of a tradition of Sahih Bukhari – declared: "Suicide-bombers who are committing mass murders in the anticipation of deserving Paradise will not be able even to smell its fragrance. Rather they will be cast into the Fire of Hell as its fuel."