Quran Khawani & prayer for good health of Shaykh-ul-Islam held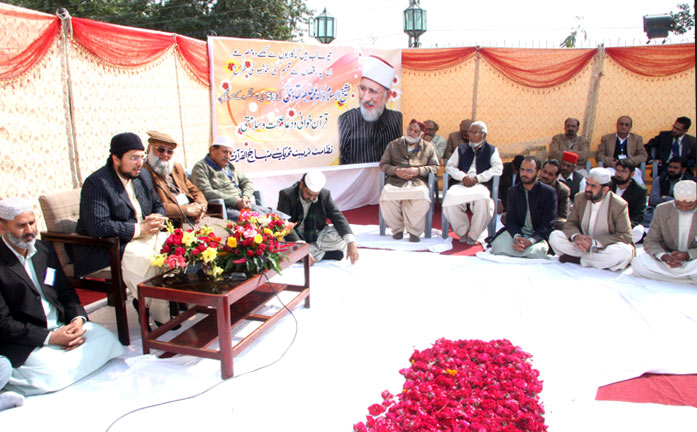 On the occasion of the 59th birthday of Shaykh-ul-Islam Dr Muhammad Tahir-ul-Qadri, the Directorate of Training organized a Quran Khawani and special prayer for good health, safety and long life of Shaykh-ul-Islam, which was attended by Sahibzada Faiz-ur-Rehman Durrani, Brig. (r ) Iqbal Ahmad Khan, Dr Raheeq Ahmad Abbasi, Sheikh Zahid Fayyaz, Rana Muhammad Idrees Qadri, Rana Frooq Mahood, Sumaira Rafaqat Advocate and other staff members. The programme was divided into two sessions; the first part was dedicated to the Quran Khawani in which all leaders and staff members zealously participated.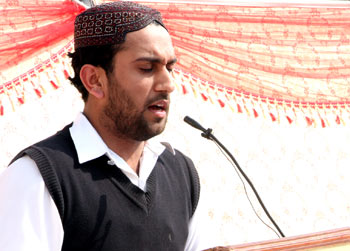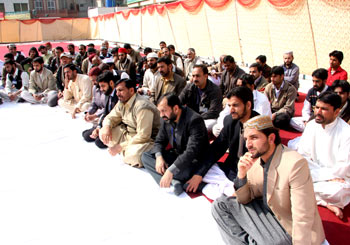 The proceedings of the second session got underway with recitation from the Holy Quran by Qari Tariq Mahmood Qadri followed by Naat. Haider Ali Chishti and Qari Sayyid Khalid Hameed Kazmi took part in Naat Khawani and enthused the audience with their beautiful voices.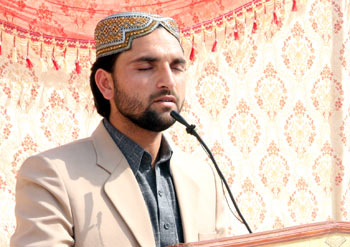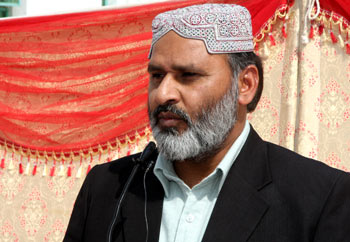 Rana Muhammad Idress Qadri announced the schedule of different programmes to be held in connection with the 59th birthday of Shaykh-ul-Islam. Dr Tanvir Azam Sandhu, Director of the Training Directorate, delivered welcome address. He welcomed all guests on the occasion and felicitated them on the birthday of Dr Muhammad Tahir-ul-Qadri. He prayed to Allah Almighty to grant long life and good health to Dr Muhammad Tahir-ul-Qadri.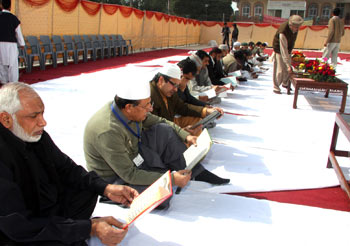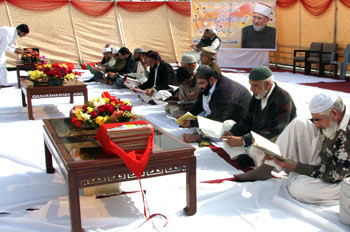 Abdur Raziq Chaudhry, who conducted the proceedings of the programme, invited Qari Anser Qadri to present the 'Kalam' of Ahmad Nawaz Anjum, which the latter wrote as a tribute to Shaykh-ul-Islam Dr Muhammad Tahir-ul-Qadri. The audience joined in as a chorus, and expressed their deep devotion, love and commitment with their leader.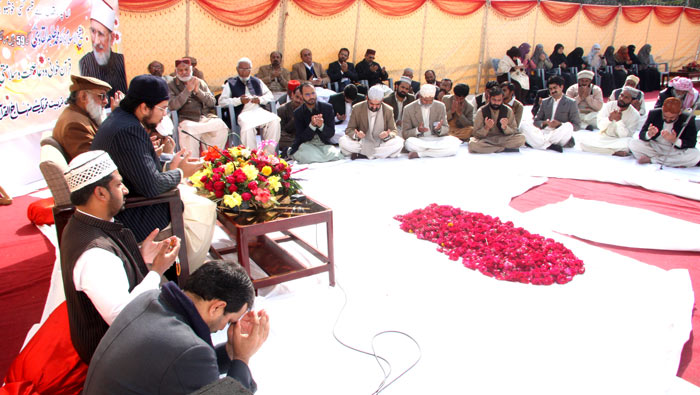 Speaking on the occasion, Sahibzada Hussain Mohi-ud-Din Qadri congratulated the participants on the birthday of Shaykh-ul-Islam. He said that it was a matter of great luck that we had gathered to pray for the long life and stable health of such a distinguished and revered personality whose very presence is a source of satisfaction and love for those around him or associated with him. He said that the occasion demanded that we renewed our pledges and commitments and vowed to work even harder to realize the dreams of our beloved leader. The programme ended with Dua.