MQI's 'Fund Collection Campaign' Continues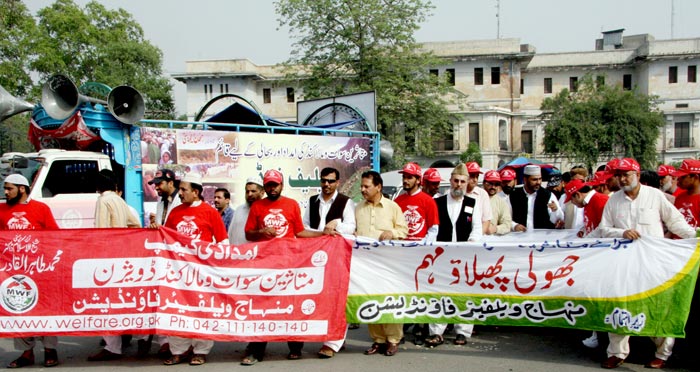 In the light of instructions of Shaykh-ul-Islam Dr Muhammad Tahir-ul-Qadri, the special fund collection campaign launched by Minhaj-ul-Quran International for the help of Internally Displaced Persons of Malakand Division continues with zeal and zest. All and sundry starting from central leadership to workers are participating in the campaign with keen interest. Strong determination underlines the efforts of MQI workers who are helping their suffering brethren of the embattled areas in whatever way they can. There is a need to join our forces and work collectively to mitigate the sufferings of our own people. It is our moral, religious and national duty to contribute in whatever way we can to show our gratitude to IDPs who are chronicling golden chapter in the history for the integrity and solidarity of the country.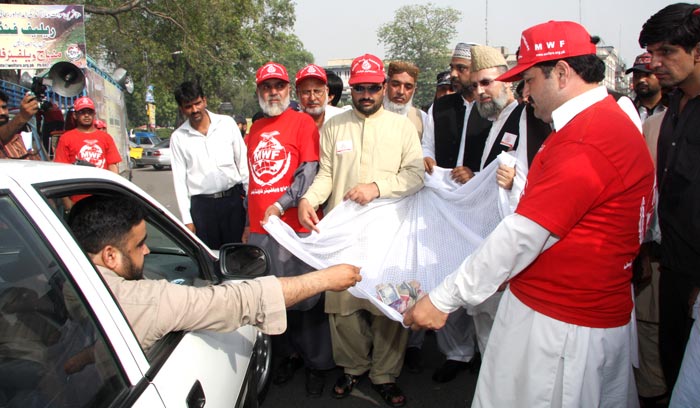 It is in this context that MQI leadership has accelerated the fund collection campaign across the country. On May 20, 2009, acting Nazim-e-Ala Sheikh Zahid Fayyaz, Dr Shahid Mahmood, Director of Minhaj Welfare Foundation, Jawad Hamid, Sajid Mahmood Bhatti, Muhammad Bilal Mustafavi, Allama Lateef Sandhu and other leaders of MQI joined the campaign. These people visited different areas of the country and requested people to make donations. People responded the call and donated generously. Minhaj-ul-Quran Youth League has also prepared a Float for this purpose which is decorated with colourful banners bearing different slogans.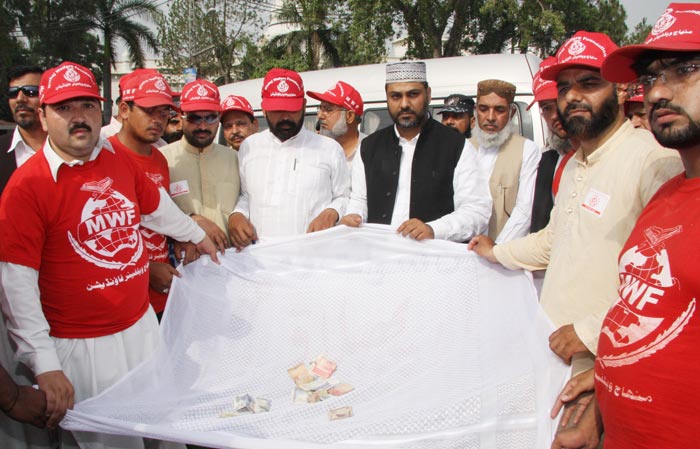 MQI workers are visiting different markets and Bazars to ensure the collection of donations in connection with this campaign. The prominent personalities belonging to different walks of life like politics, sports and Showbiz etc will also participate in this campaign. In addition to this, local chapters of Minhaj-ul-Quran International have also set up relief camps in various parts of the city where people are depositing their donations.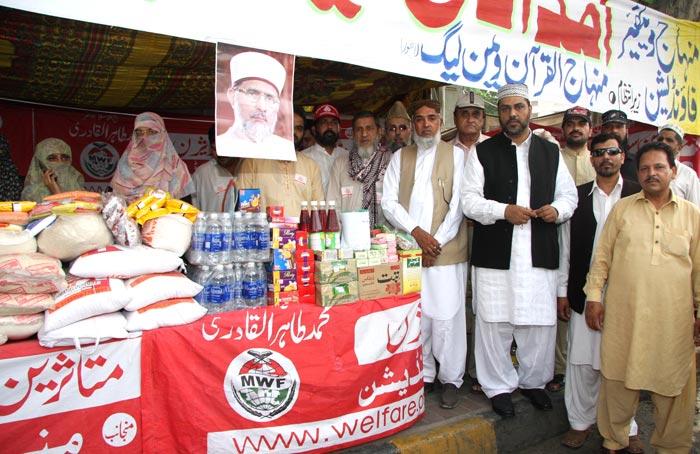 Acting Nazim-e-Ala Sheikh Zahid Fayyaz addressed a press conference marking the formal launch of the fund collection campaign. He told the representatives of the media that district, Tehsili and city chapters of MQI in different parts of the country were busy in the collection of donations and goods for the IDPs. He told that one thousand families had been accommodated in Minhaj Tent Settlments in Mardan where better facilities are being provided to the affectees.