Swat IDPs return home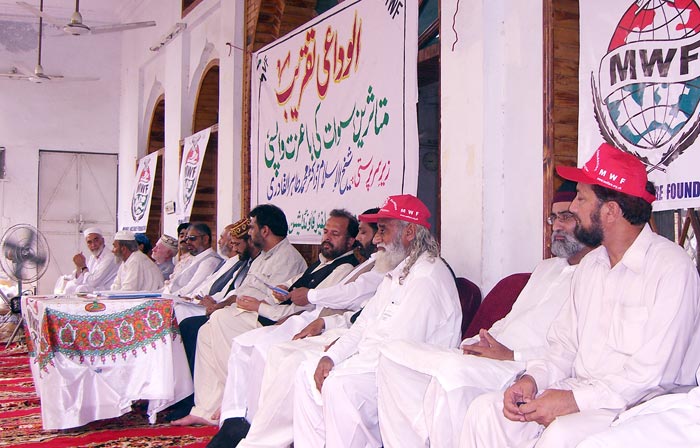 On the special instructions of Shaykh-ul-Islam Dr Muhammad Tahir-ul-Qadri following the migrations of the millions of people who got displaced due to start of military action against terrorists, Minhaj Welfare Foundation got into action mode and undertook massive relief and rehabilitation operations. It vowed to continue delivering services unless our suffering brethren went back to their homes after peace returned to the blighted area. Minhaj Welfare Foundation established two Minhaj Tent Settlements and 94 Minhaj residential units in Mardan and Nowshera cities from May 3. Vast arrangements of food, availability of free ambulance service, Minhaj Welfare hospital, free medical clinic and installation of seven water pumps were made for the Internally displaced persons. Minhaj Tent Settlement was the only place where the facility of kitchen was available and the services of chief cook and other professional cooks were hired. Food was cooked for hundreds of people and delivered to them in time.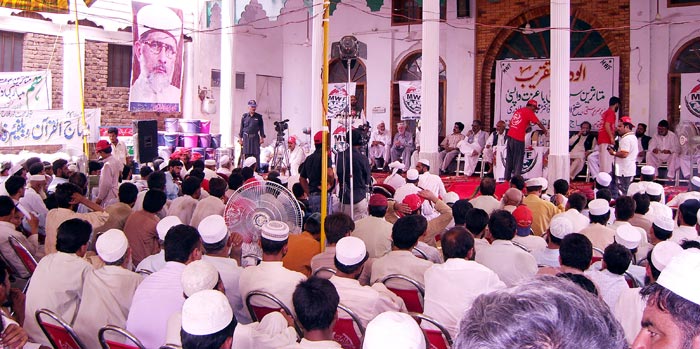 Luncheon for journalists in Swat Relief Camp
Minhaj Welfare Foundation hosted a special luncheon for the visiting journalists in the Swat Relief Camp. The central Coordinator for Swat and Deputy Director, Iftikhar Shah Bukhari, briefed the journalists about the relief activities of MWF. He told them that huge green blanket was hung to decrease the soaring temperature of heat during the month of June and July. He told that a team of professional doctors treated hundreds of people and the facility of the Minhaj free ambulance service was made available, which was one phone call away.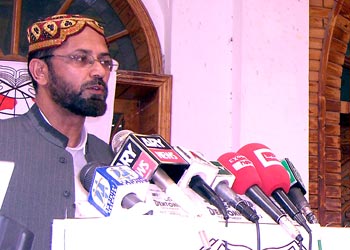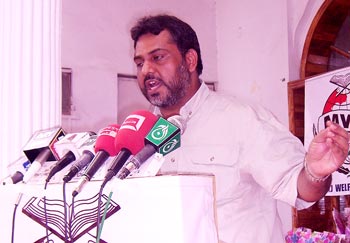 He told that after the government's decision of allowing the IDPs to return home, MWF has so far made arrangements for the honourable return of 1400 families. He told that Minhaj Welfare Foundation donated Rs. 20, 000 to each family in addition to ration package, tents and ceiling fans because homes of about 70% of people got damaged in the fighting.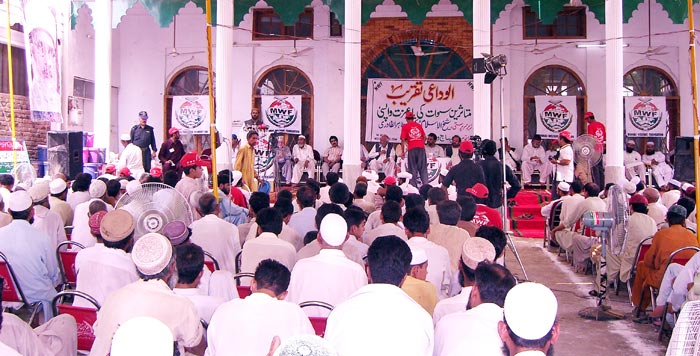 Farewell Ceremony for the IDPs
Minhaj Welfare Foundation is the only organization which organized a farewell ceremony to denote respectable return of the Swat affectees. The ceremony was held in Jamia Qadria on the Nowshera Road, which was presided over by acting Nazim-e-Ala Sheikh Zahid Fayyaz and attended by the leaders and workers of MQI.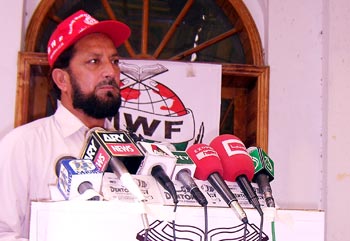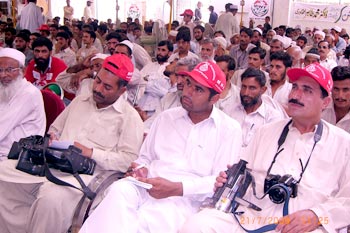 Sardar Mansoor Ahmad Khan, Sajid Mahmood Bahtti, Mian Abdul Qadir, Bilal Mustafavi, and Mushtaq Suhurwardi also addressed the ceremony. 20 religious scholars announced to join MQI on the occasion. 79 workers of Jamat ahl-e-Sunnat also joined MQI. Expressing their sentiments, people said that they would never be able to forget the service of MQI during trying times and tribulations.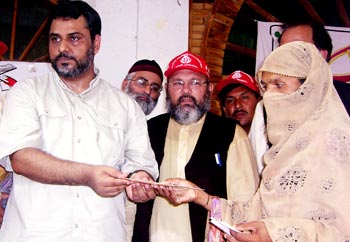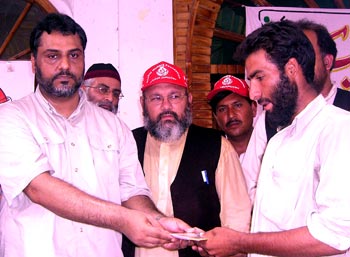 Talking to the media men on the occasion, senior naib Nazim-e-Ala Sheikh Zahid Fayyaz said that MWF had so far spent about 75 million rupees on the well being of the IDPs and it would come to their rescue as and when needed in future as well.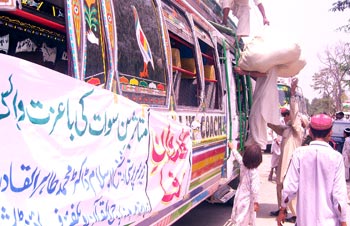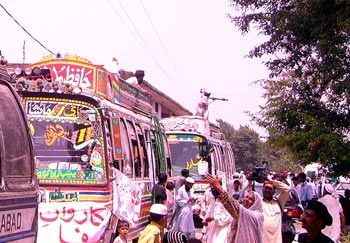 Provision of cash and other things
Minhaj Welfare Foundation gave away Rs. 2000 and relief package to every family to cover the transportation cost and set up their damaged homes again. The package included such items as follows:
Pedestal fan 1
Blanket 3
Bed sheets 2
Pillows 4
Flour 40 kg
Rice 20 kg
Pulse 5 kg
Dal Mash 5 kg
Dal Mong 5 kg
Dry milk 1 kg
Tea leaves 1 kg
Ghee 5 kg
Sugar 5 kg
Mixed spices 1kg
Red pepper ½ kg
Toothpaste powder 5
Clothes 17
Cold drink 18
Biscuit 12 packets
Bucket 2
Water cooler 2
Gas stobe 1
Utensils 22
Soap 12
Sheikh Zahid Fayyaz also donated Rs. 100 to each child as a pocket money and as a goodwill gesture which the children liked very much.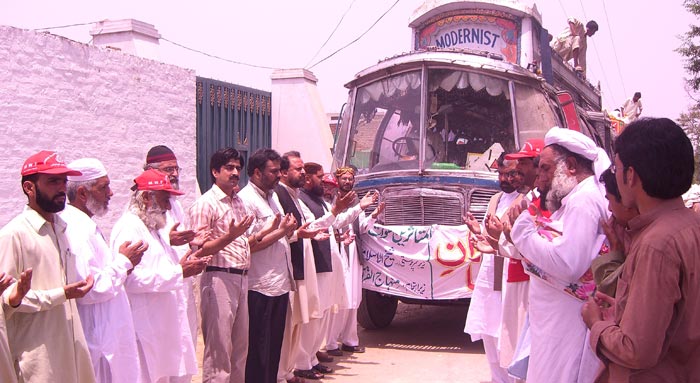 The second ceremony took place in the Minhaj Tent Settlement, which was heavily attended by IDPs as well as the media men. Addressing the ceremony, Iftikhar Shah Bukhari said that the sacrifices of the people of Swat and Malakand would not go waste. The Indians Muslims established Pakistan when they migrated to the new country but the people of Malakand and Swat saved Pakistan through their migration. The hosts also distributed ration packages among the families at the end of the ceremony. The IDPs were seen off in a very passionate and sentimental manner.