'Help Caravan' of Minhaj Welfare Foundation start its journey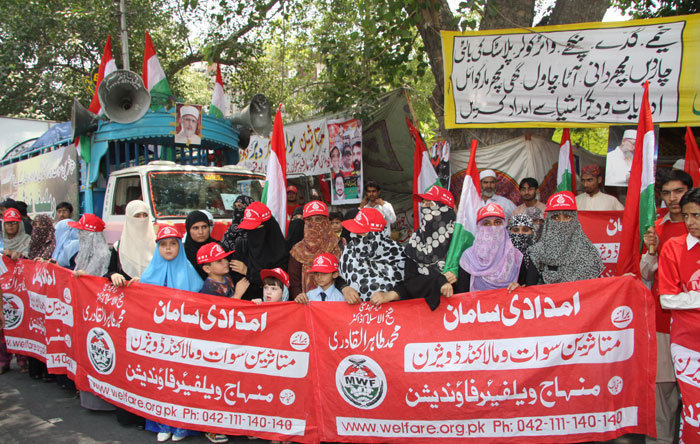 'Help Caravan' of dozens of trucks carrying relief goods for the affectees of Malakand Division under the banner of Minhaj Welfare Foundation left from Regal Chowk, Lahore, May 23, 2009 (Saturday). This historic Caravan would finally reach Mardan while passing through Muridke, Gujranwala, Gujrat, Gakhar Mandi, Lala Mausa, Kharian, Siray Alimgir, Jehlum, Deena, Sohawa, Gojar Khan and Rawalpindi. The trucks of relief goods from these cities would also join the Caravan.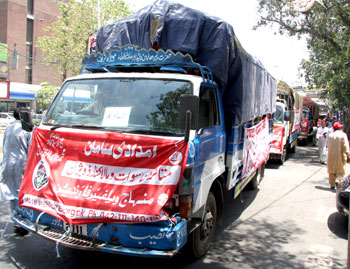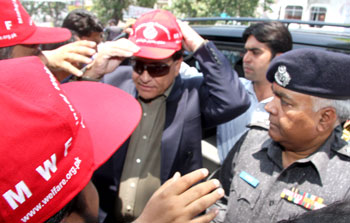 Mr. Salman Taseer, Governor of Punjab, was the chief guest at the ceremony held for seeing off the Caravan. Acting Nazim-e-Ala Sheikh Zahid Fayyaz, former Governor Punjab Ghulam Mustafa Khar, Senator Haji Adeel, Safdar Butt, Pir Qutubdin Fardi, Hameed-ud-Din Mashariqi, Ghulam Mohy-ud-Din Dewan, actor Ferdous Jamal, director Syed Noor, MPA Sajida Mir, Majida Zaidi and representatives of other political, social and welfare organizations were also present on the occasion to show their solidarity with the Internally Displaced Persons (IDPs).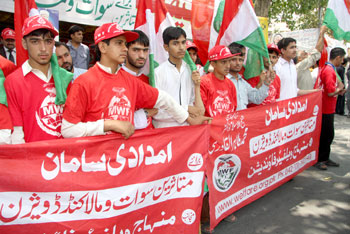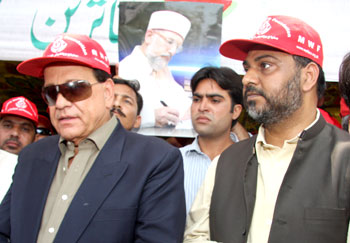 Talking to the media at the occasion, Governor Salman Taseer said that the relief activates of Minhaj Welfare Foundation for the IDPs of Malakand Division were appreciable. The commitment and zeal and zest with which the workers of Minhaj-ul-Quran International had collected the goods and donations deserved to be applauded. He said that the Government of Punjab was thankful to Minhaj-ul-Quran International for sharing burden of the government. The establishment of Minhaj Tent Settlement and Hospital was a glaring testimony to the efforts of the Minhaj Welfare Foundation.