Dr Tahir ul Qadri strongly condemns TTP terror attack in Peshawar school
PAT demands ruthless military operations to eliminate terrorists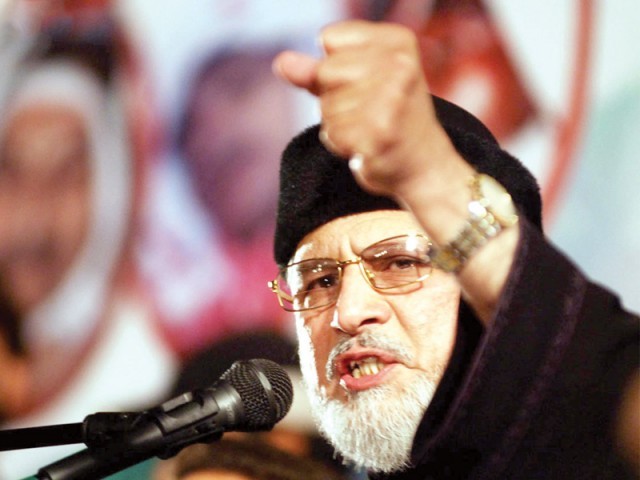 The Chairman of Pakistan Awami Tehreek (PAT) and global anti-terror scholar & author of Fatwa on Terrorism & Suicide Bombings, Dr Muhammad Tahir-ul-Qadri, has condemned today's terrorist attack in Peshawar school in the strongest terms.
Dr Qadri said "his prayers and thoughts are with the families of the victims who today faced a terrible ordeal. The terror attack is unforgivable." He added "PAT will continue its struggle against terrorism, extremism and violence in every form and demand a ruthless military operation."
Dr Qadri has stated that "the PML-N Government has failed to protect its citizens & PML-N & allied parties have been giving tacit approval to Taliban activities with its flawed policy of continuing dialogue with Taliban for far too long."
Dr Tahir-ul-Qadri added that "PAT has been the only political party that has continuously demanded ruthless military operation against the Taliban to eliminate the terrorists and their hideouts."
He demands that the Prime Minister Nawaz Sharif take full responsibility for his flawed policies regarding TTP and resign immediately.
He said that this is a wake up call for the nation to unite against terrorism and politicians who have failed to protect lives of our nation.
President of Pakistan Awami Tehreek (PAT) Dr Raheeq Abbasi said "we demand all the political parties who supported dialogue with TTP to adopt the policy of PAT to unite against ruthless military operation in order to eliminate terrorists."
Dr Tahir-ul-Qadri strongly condemns the attack on children's school in #Peshawar.

— Dr Tahir-ul-Qadri (@TahirulQadri) December 16, 2014
I strongly demand to continue #ZarbeAzb against terrorists without any exception in all hideout areas. #PeshawarAttack

— Dr Tahir-ul-Qadri (@TahirulQadri) December 16, 2014