MWF (Syedwala) arranges mass marriage ceremony
A ceremony of collective marriages took place under the banner of Minhaj Welfare Foundation (Syedwala) on August 22, 2012 in which five couples tied the knot. Iftikhar Shah Bokhari, Director of MWF, presided over the ceremony, while Sheikh Zahid Fayyaz, senior Deputy Secretary General of MQI, was the guest of honour. In addition to Dr Mohib-un-Nabi Tahir, Malik Haq Nawaz Awan, Engr. Muhammad Rafique Najam, and a local MPA, a large number of notables and human rights activists attended the ceremony.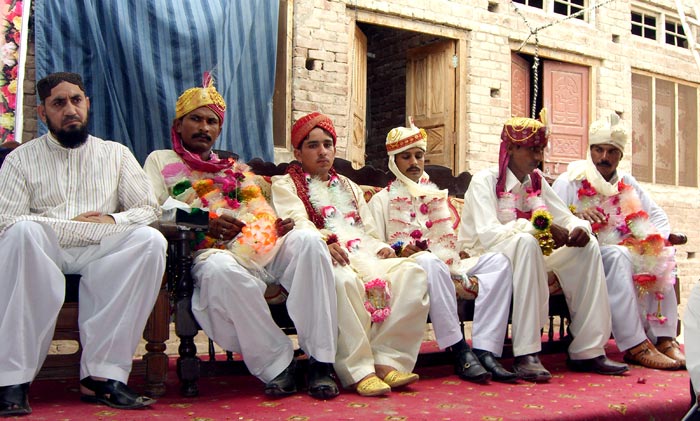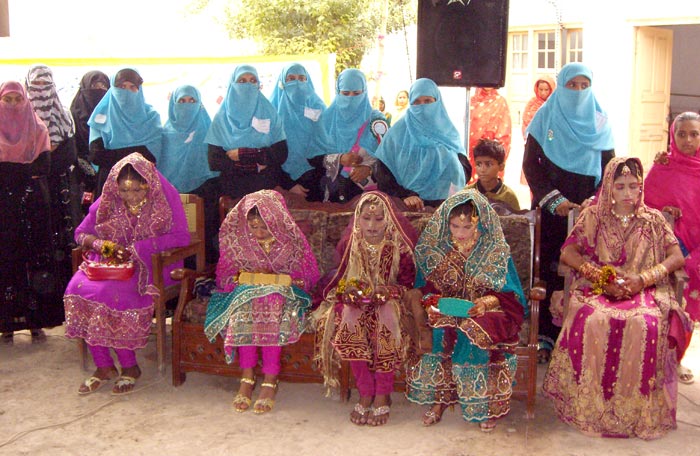 The local chapter of MWF gave a bridal gift of Rs. One lac every coupled and also financed the marriage feast for the guests. The bridal gift package included such items as a copy of the Holy Quran (Irfan-ul-Quran), al-Minhaj-us-Savi, prayer mat, double bed, pedestal fan, gas hearth, suit case, double bed mattress, blanket, pillows, bed sheet, dinner set, cutlery set, tea set, table and four chairs, clothes and other items.
Separate seating arrangements were made on the occasion. The office holders of Minhaj Women League and Minhaj-ul-Quran International received the brides, grooms and their guests.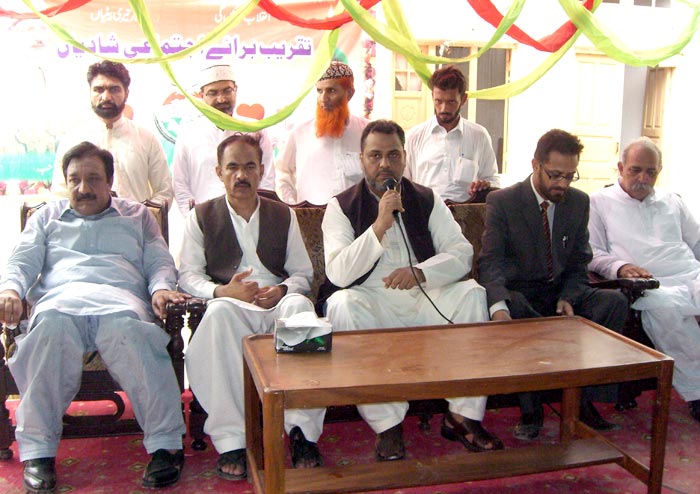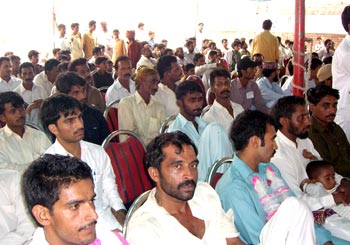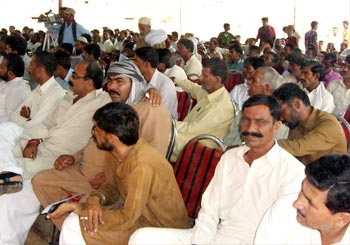 The ceremony got underway with the recitation from the Holy Quran. Speaking on the occasion, the speakers congratulated MWF on the arrangement of such a beautiful ceremony in a respectable manner. They also paid tribute to Shaykh-ul-Islam Dr Muhammad Tahir-ul-Qadri for his welfare contributions. They said that MWF was doing a wonderful job by helping those in acute need of help and support.
Nikahs were solemnized separately followed by Dua and sumptuous marriage feast. The newly wed couples were seen off with prayers for success of their upcoming life.